Britain's biggest-ever warship, the aircraft carrier HMS Queen Elizabeth, made its maiden voyage last night at low tide.
The 65,000-tonne giant, which cost £3.5 billion, will be the flagship of the Royal Navy equipped with 36 multi-tole Lightning II stealth fighters.
Work on the carrier began in 2009 and has been dogged by delays and overruns in cost.
But yesterday she inched out of her tight dockyard for the first time to begin a series of open water trials.
The ship had just 14 inches of clearance on either side as it left Rosyth in Scotland – pulled by 11 tug boats – and a mere 20″ of water beneath her keel.
The crew waited until the right tide before attempting to pass under the three Forth bridges at the start of journey at a speed of around seven knots.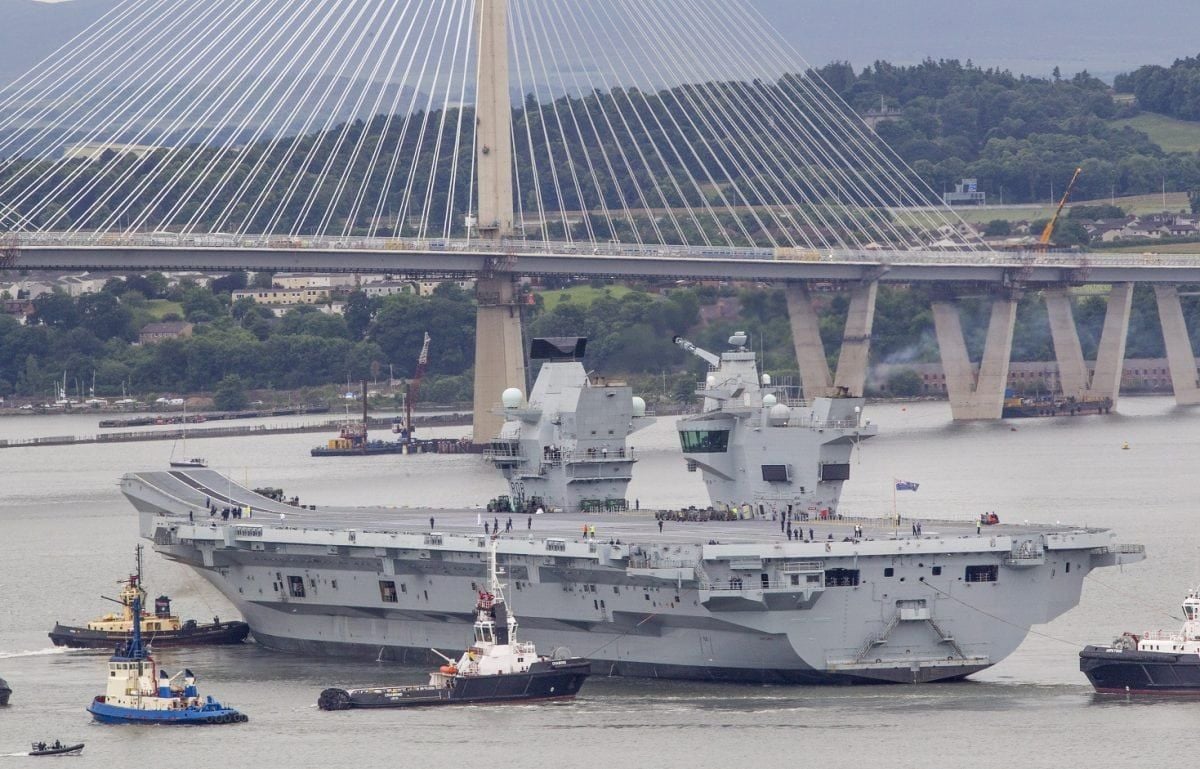 The gap is so small that if a normal sized person stood at the ship's highest point — the long-range radar — they could touch the bridges.
The carrier will have around nine weeks of trials before becoming fully operational.
Six weeks of general trials will be carried out in the North Sea before it returns to Rosyth for further checks and adjustments.
There will then be a further three weeks of trials specifically to test its war-fighting capabilities before it eventually sails to its new base in Portsmouth.
The trials mark a milestone in the nearly decade-long building of HMS Queen Elizabeth and the fellow carrier HMS Prince of Wales, at a cost of more than £6bn.
The 920ft-long Queen Elizabeth took a total of 51 million hours to design and build and is the first to be completed.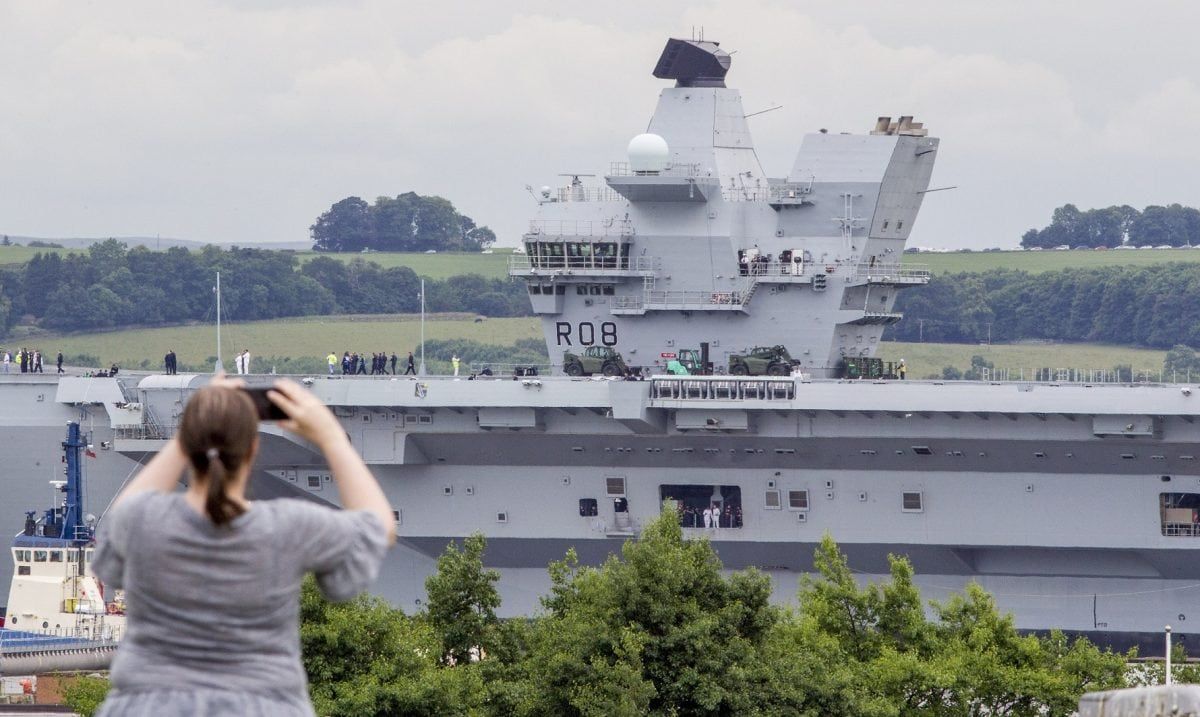 A total of 1,000 sailors and contractors will be onboard for the first six weeks of testing, and she will be able to carry 1600 crew when fully operational.
Crew have spent hours each day carrying out safety drills for fires, flooding and personnel overboard.
Pictures also show workers sweeping the decks with brushes as their colleagues painted other sections as the final touches were put on the vessel.
More than 650 doors and hatches have been checked to ensure they are watertight and fire safe.
The ship, which has a deck the length of three football pitches, is completely state-of-the-art with a hospital, including a fully functioning operating theatre.
The crew will also have more comfort than before, with beds being increased in length from 2.3m wide to 3m.