A car which can climb walls and step over holes thanks to its robotic LEGS could transform the way rescue teams operate in disaster zones.
More than 10,000 people died in natural catastrophes in 2017, with an estimated 201 million needing international humanitarian assistance.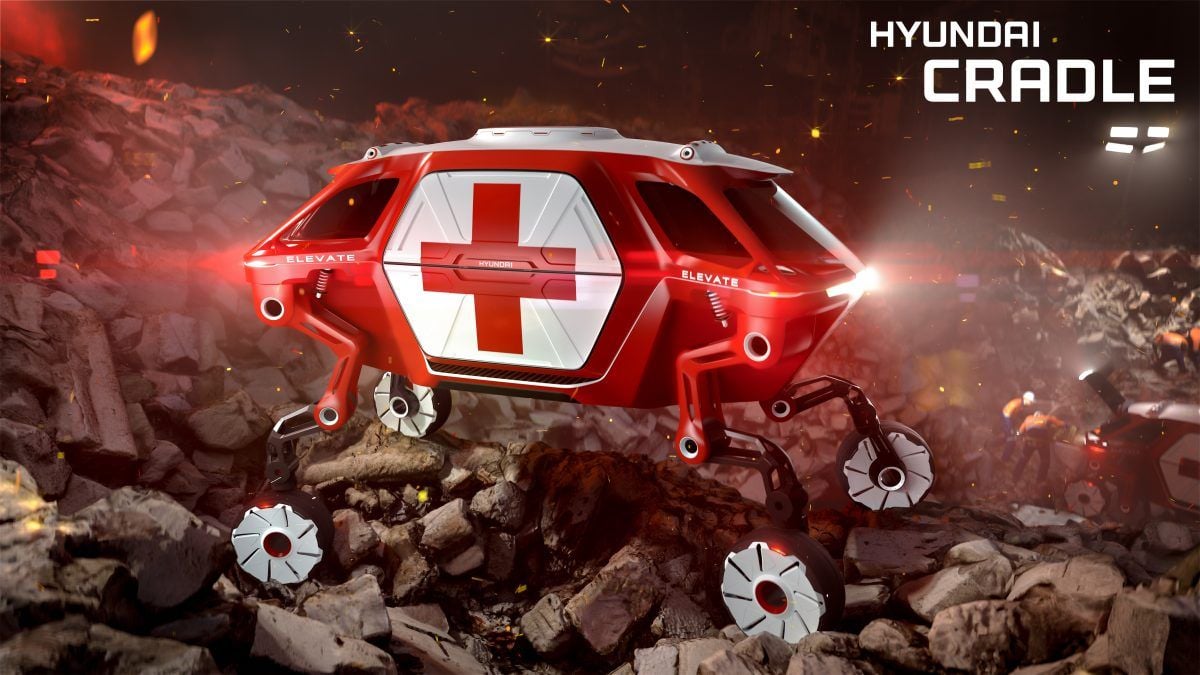 One of the problems is reaching those affected – and Hyundai has now unveiled Elevate, a concept vehicle which blends technology found in electric cars and robots to cover terrain beyond the limitations of even the most capable off-road vehicle.
Elevate can be driven by first responders to locations like a traditional electric car.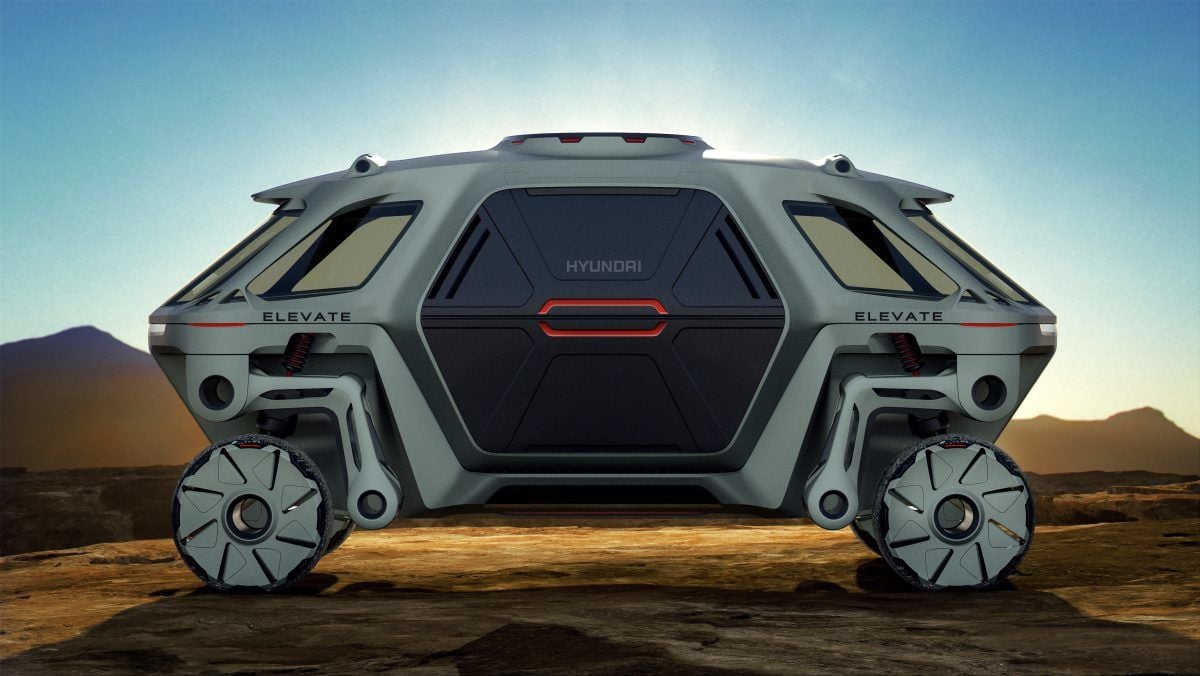 But when the terrain gets tough, it can use its "highly dexterous" robotic legs to move in any direction.
It can climb a 5ft wall, step over a 5ft gap, walk at 3mph over tricky terrain, and achieve a 15ft wide wheelbase, all while keeping its body and passengers completely level.
The legs, which can 'walk' like a mammal or reptile, also fold up into a stowed drive-mode, where power to the joints is cut, and the use of an integrated passive suspension system maximizes battery efficiency.
It is not just disaster zones where people can benefit from Elevate, according to Hyundai.
Disabled people who don't have access to a ramp outside their home could hail an Elevate taxi that could walk up to their front door, level itself, and allow their wheelchair to roll in.
Elevate is part of Hyundai's 'Centre for Robotic-Augmented Design in Living Experiences' (Cradle), which aims to enhance transportation on and off the road.
John Suh, vice president and head of Hyundai Cradle, said: "When a tsunami or earthquake hits, current rescue vehicles can only deliver first responders to the edge of the debris field.
"They have to go the rest of the way by foot. Elevate can drive to the scene and climb right over flood debris or crumbled concrete."
Elevate has been dubbed the world's first 'Ultimate Mobility Vehicle' and is being revealed in concept form at this week's Consumer Electronic Show in Las Vegas, USA.
In a statement, the manufacturer added: "At CES 2019, Hyundai Cradle is presenting a totally new vehicle concept that combines the power of robotics and EV technology to take people where no vehicle has been before.
"The quadrupedal Hyundai Elevate will redefine the boundaries and perceptions of vehicular mobility.
"Its four highly dexterous and movable legs can be utilized in ways beyond the imagination to allow Hyundai's inception of a new vehicle category – The Ultimate Mobility Vehicle (UMV)."
The manufacturer is also unveiling an electric concept car which can autonomously drive to an empty parking space to be charged up.
by Adrian Hearn