A humiliated Lamborghini driver has been slammed for causing traffic chaos after crashing on a busy motorway.
The owner of the £100,000 orange supercar span out of the control as they sped along the M40 in Warwickshire in heavy rain.
Warwickshire Police tweeted pictures of the wrecked motor after it ended up in a field on Tuesday (4/12) morning and warned drivers to slow down.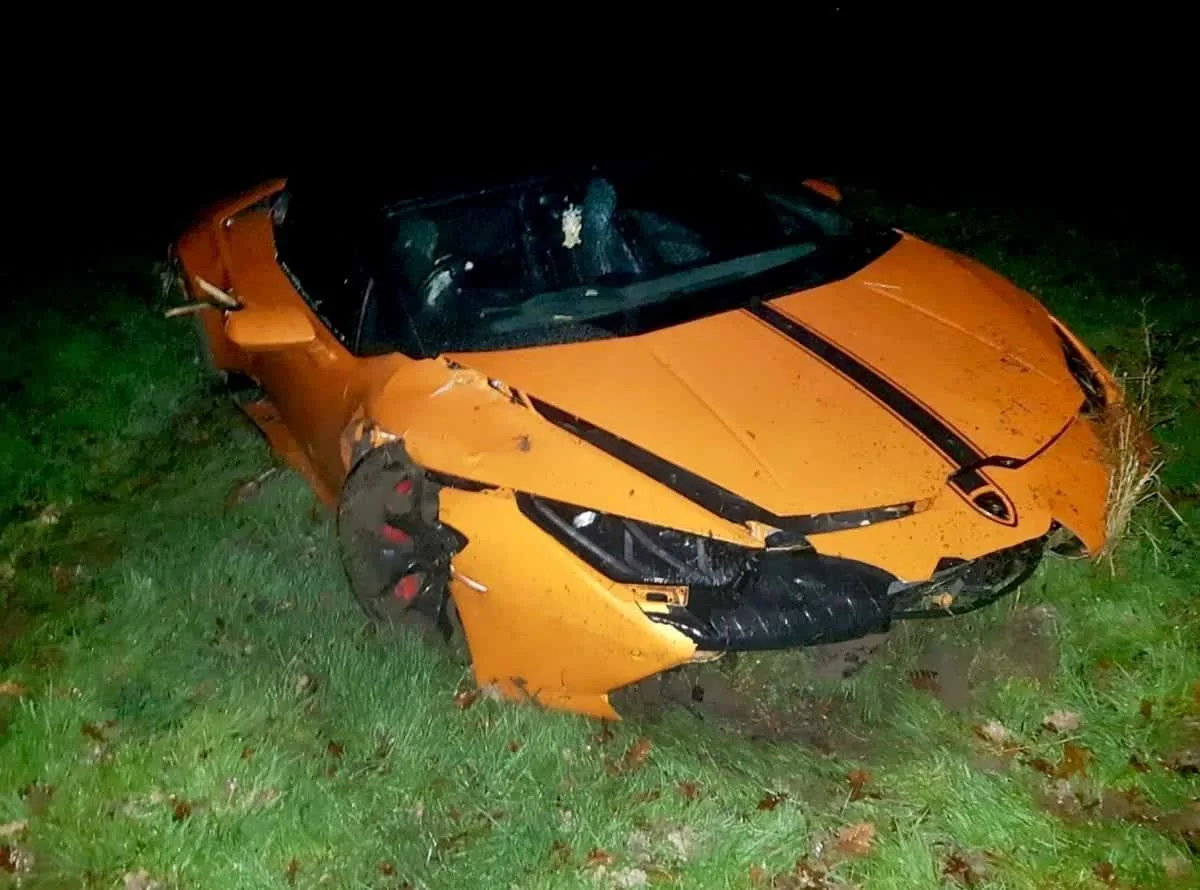 The Warwickshire Operational Police Unit tweeted: "Reduce your speed in poor weather or else you could find yourself in a field instead of a motorway, like this Lamborghini on the M40!"
People took to Twitter to mock the driver.
Anthony Hall said: "More money then sense."
Kristian Jon Lehane said: "Best place for it! Get a Land Rover."
Alison said: "Got the gear but no idea."
Benny C tweeted: "Cheers pal, I was an hour late for work today while emergency services pulled your orange penis extension out of a field."
By Richard McAllister