London's Ultra Low Emission Zone (Ulez) has been cited as being a key factor for the Conservatives' narrow by-election victory in Boris Johnson's old seat of Uxbridge and South Ruislip.
The scheme featured heavily in the campaign of successful Tory candidate Steve Tuckwell, who said it would penalise residents and businesses in the borough of Hillingdon.
Mayor Sadiq Khan plans to expand the zone from its current borders of the North and South Circular roads to encompass the outer London boroughs on August 29.
We look at the origin of Ulez and what it means for residents in the proposed new zone.
– What is Ulez for?
Separate from the congestion charge, which is aimed at reducing traffic, Ulez is designed to cut air pollution in the capital by discouraging the use of high-emission vehicles through imposing a daily fee.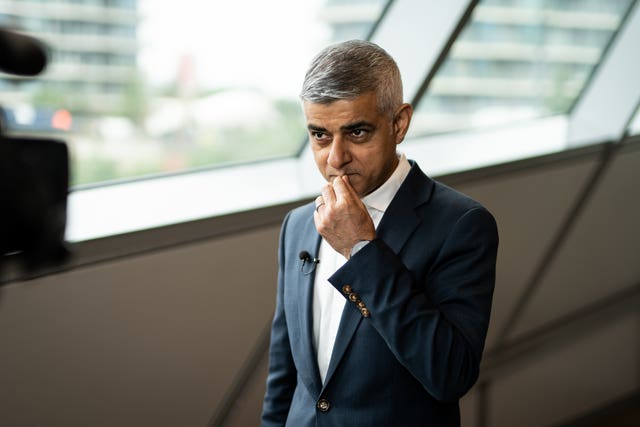 It runs 24 hours a day, seven days a week and aims to improve the health of Londoners by reducing the amount of particulate matter and nitrous oxides they breathe.
– What does it apply to?
All cars, motorcycles, vans, minibuses and other specialist vehicles weighing up to 3.5 tonnes.
Generally, petrol cars registered after 2005 and diesel cars registered after 2015 meet the emissions standards.
Cars older than this are charged £12.50 a day with a penalty for non-payment of up to £180.
– How do I know if my vehicle is Ulez compliant?
Drivers can check whether their vehicle meets the emissions standards on Transport for London's (TfL) website by entering in their registration number.
Automatic number plate recognition cameras are set up along streets within the zone that check the registration with DVLA records to determine the vehicle's age and therefore its compliance.
– Whose idea was Ulez?
The scheme was first approved in 2015 when Mr Johnson was London mayor but introduced four years later under Mr Khan's stewardship.
Mr Khan has since been a strong supporter of Ulez and has been advocating for its expansion towards the outer boroughs.
– Why is it expanding?
At first, Ulez only applied to central London but in 2021 grew to border the North and South Circular roads as part of a pandemic bail-out agreement between TfL and the Government.
Mr Khan said he wants to expand the zone further to encompass the outer London boroughs from August 29 to lower the air pollution in those areas.
Opponents of the expansion believe the Mayor is using it as a way to make money for TfL.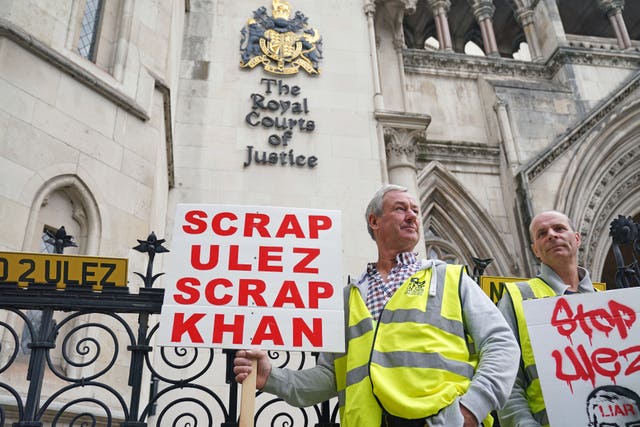 – Why are people opposed?
Critics of the Ulez expansion say the scheme disproportionately affects poorer people who need to drive for work and that it discourages sole traders from outside London taking work in the city.
A scrappage scheme is in placing for people on benefits with older cars to receive up to £2,000 or a mixture of cash and public transport passes, but critics of this say the money is not enough.
– Could Ulez be ditched?
The Conservative-run outer London boroughs of Bexley, Bromley, Harrow and Hillingdon along with Surrey County Council have taken legal action against the Mayor of London in the High Court, saying he lacks the legal power to order the scheme's extension.
They are expecting a judgment on that case before the end of July, which could delay the extension, making it a prominent campaign issue in next year's mayoral and general elections and Labour may choose to reconsider backing it.
– How serious is air pollution?
Government health officials believe particulate matter and nitrous oxides kill between 28,000 and 36,000 people every year and estimate a £1.6 billion cost to the NHS between 2017 and 2025, with vehicle exhausts being the main source of those gases.
In 2020, Ella Kissi-Debrah became the first person in the world to have air pollution cited as a cause of death.
She died in 2013 at nine years old after suffering from an asthma attack brought on by ingesting traffic fumes near her home in south-east London.
You may also like: Sunak celebrates Tories' Uxbridge win in greasy spoon cafe