After 4 days of a party conference where Brexit agenda issues were conspicuous by their absence we finally got some clarity on Labour's position on Brexit.
They want a general election at any cost.
A huge surge of support for a national referendum on the final Brexit deal has been seen across the country, not least amongst the ranks of Labour members and supporters, with reports of anything up to 90 per cent of members calling for the cross-party People's Vote campaign to be debated during Labour's conference this week.
Amidst what appeared to be suspicious ground-laying statements from the leadership expounding their support for Brexit, there were echoes of Corbyn's previous stance during the referendum campaign where he quite plainly supported Labour's remain policy in name only. Promises that he would 'adhere' to whatever conference decided seemed lukewarm at best.
I suspected at that point there were manoeuvres in the background to make any motion more palatable to him and the rest of the leadership and I wasn't disappointed.
The wording of the motion to be debated at the conference took hours to agree. I live 170 miles away from remain voting Liverpool, but I could smell the sickly odour of boiling fudge from here.  After a 5 hour meeting, a two page motion was concocted containing the key phrase :
"If we cannot get a general election Labour must support all options remaining on the table, including campaigning for a public vote."
It wasn't a motion on the People's Vote. The vote itself was reduced to the level of a footnote. Only if there's no general election will Labour support it. And even then, only after they've exhausted all other options. But Kier Starmer's announcement that they hadn't ruled out the option met with rapturous applause. Labour supporters looking for unequivocal reassurance took Labour's "we'll see" approach as a positive step, but the truth is they weren't so much accepting an olive branch as clutching at straws. 
If anything it's a weaker position than before the conference, especially after John McDonnell's further clarification that the option to remain in the EU might not even be on the table. But It's essentially another push to get a general election which Labour are convinced they would win, despite evidence to the contrary and the fact that it's unlikely that one will be called before the Brexit deadline. 
Corbyn seems to think that their lack of support for a Tory Brexit deal would trigger just such an move, although beyond that wishful thinking there seems no clarity on how or why that would happen amidst the chaos that would inevitably be unleashed following a no deal verdict.
Corbyn's Channel 4 interview with John Snow further reinforced this stance. Making it clear that far from seeing the UK's disorderly exit from the EU as an existential threat, they see it as an opportunity. He's playing chicken with the Tories and the EU with vague and unsubstantiated promises that Labour would be able to negotiate a better deal.
But Labour's position on Brexit is hardly any clearer than the Tories. The dogged mantra of the fabled '6 tests' still sounds as feeble a response to the inherent dangers of Brexit as ever, and Corbyn's conference speech and his bizarre call to Theresa May seemed to even undermine even that position after he'd virtually choked on the phrase "all options on the table".
Everyone already knows any deal that has been proposed or would be accepted by Parliament or the EU would fail Labour's tests. And many senior figures in the party have already inferred that they will lead to them voting against any deal in final reckoning.  So what are they waiting for? When will they act? The day before we potentially crash out of the EU with no deal, or the day after we leave with a bad one? To use the vernacular : it's time they pooped or got off the pot.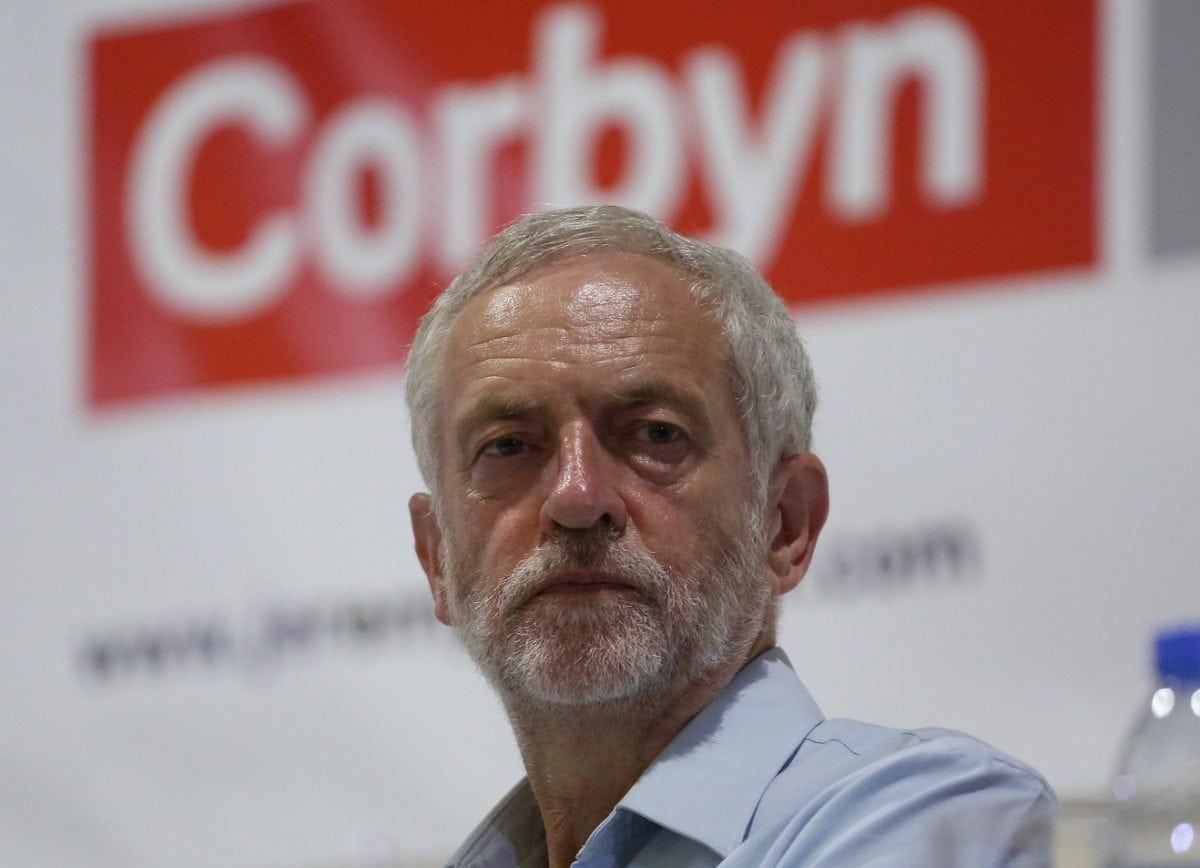 Having seemingly placated the dissenters within their ranks with promises of jam tomorrow, the rest of us have nothing left to rely on other than the vacillations of Labour policy and Tory infighting, and the promise of a 'meaningful vote' in Parliament. That, I suspect, will turn out to be as toothless as Labour's promises about a People's Vote.  Even if it doesn't, a rejection of the deal at that point will mean us crashing out of the EU.  There will be no option to end this madness and remain inside. We will be left with the worst of all worlds with neither dominant political party offering any workable alternatives.
Labour's plan seems to be to let our uncontrolled departure from the EU precipitate a general meltdown after they ultimately vote against whatever proposals Theresa May brings to Parliament. There's a belief within their ranks that this will give them the leverage they need to assume control of the country.  They don't want a second vote on Brexit as that has the potential of stopping it now and that would remove any leverage they see in forcing an election on the issue.
It's true that a rejection of May's deal would most likely lead to her resignation, but there's no guarantee that this would lead to a general election and no compulsion to do so under the fixed term rules. Knowing their equally tenuous position in the polls, it's just as likely that they would seamlessly slide another leader into position as they did after Cameron's departure who may well be even worse than Maybot. Yet Labour are apparently prepared to risk everything on the hope that they won't or can't. 
Even if we do have an election, the timescale is hideously compressed and Corbyn's plan turns on Labour winning an outright majority. A Tory majority just means more Brexit. A hung parliament, which looks more likely, would be a disaster.
I've even heard claims from some Labour supporters that a hard or a no-deal Brexit would be a positive thing for the party. That the resultant chaos and privation would result in a swing to the left, after which Corbyn will ride into town and save the day. 
This seems to ignore the historical facts that when such circumstances arise, people usually jump in the other direction. They look for someone to blame. The poor, the incomers, the others, anyone but themselves. All motivations that drive an ultra-right agenda. People are rarely receptive to radical reforming ideas during an existential crisis. When you're faced with a fight for survival you tend to cling to the familiar promises of self-interest and conservative protectionism.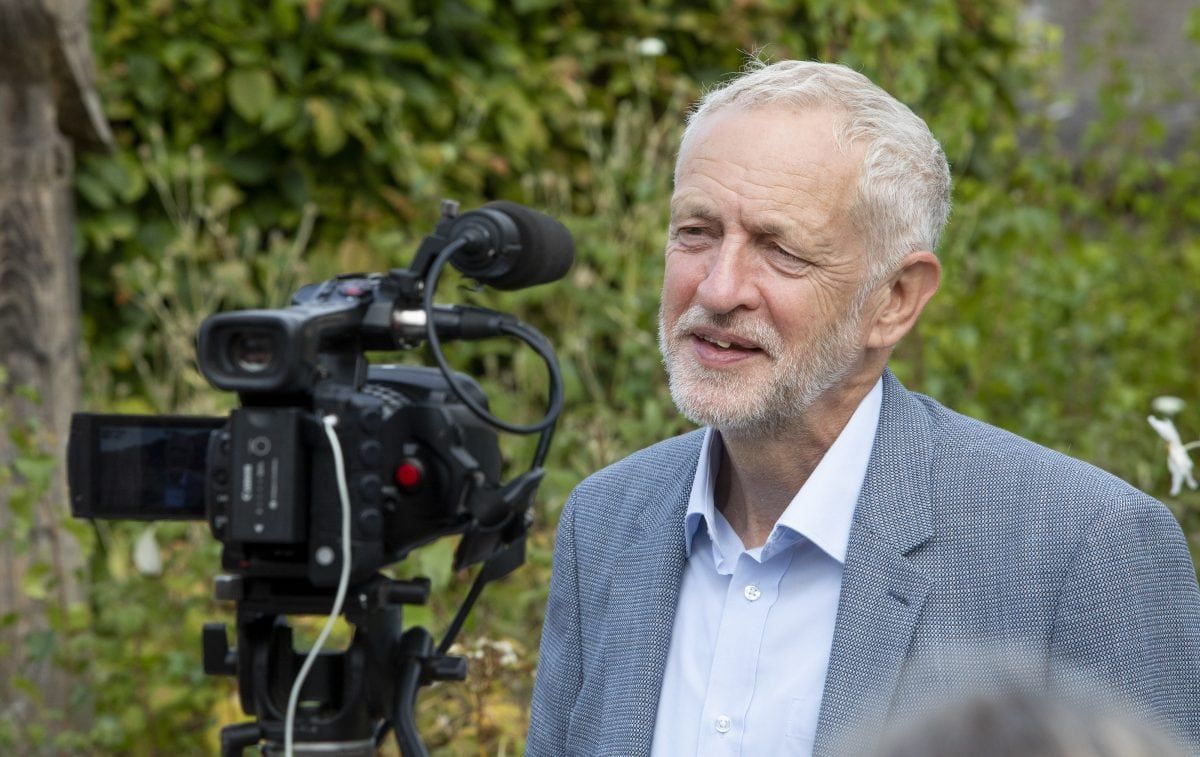 Corbyn is playing a massively dangerous game with all our futures. We effectively have 6 months to stop Brexit in an orderly fashion. A People's Vote now provides a mechanism for achieving that.  Labour simply blocking the Tory Brexit plans at the very last minute could easily lead to the cliff-edge Brexit that the hardliners want. Not only that, they'll effectively be able to blame the resultant chaos on Labour for not supporting whatever deal Theresa May is finally able to cobble together.
Any naive hopes that Labour have of being able to capitalise on a post-Brexit disaster could just as easily result in another decade or more of Tory rule in a wholly liberalised and unfettered political landscape where expediency will trump ideology. The bonfire of regulations will be visible from space.
If Corbyn is going to lay claim to supporting the wishes and aspirations of 'the many' then he should stop deferring to 'the few' in his party that back Brexit. 65 per cent of Labour voters opted for remain.  That number is now reported to be over 70 per cent or more.
The People's Vote shouldn't be a half-hearted 'maybe' on Labour's to do list, it should be at the top of the agenda. Now is the time for Labour supporters to redouble the pressure on their party leadership to follow up on what many of them seem to perceive as a commitment. Then and only then will we see if there's really any substance in the motion, or if, as many suspect, it was simply a way to punt it into the long grass while Corbyn pines for a second bite at electoral success.