A 'Remainers' protest van displaying historic tweets by Leave.EU has been parked outside the campaign group's headquarters in Bristol today (Mon).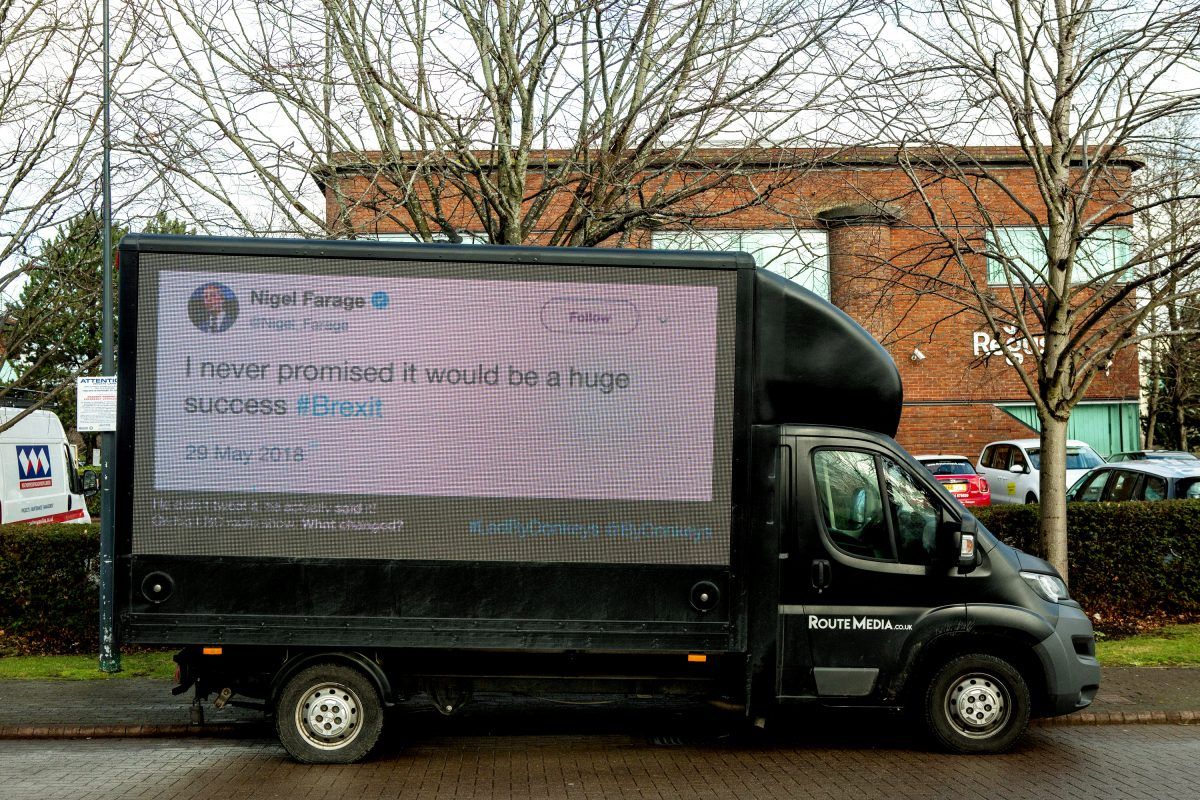 Tweets shown on its digital screen include the October 2016 post: "Project Fear claims Nissan would scale back UK operation could not have been further from the truth."
A Tweet posted by Nigel Farage in October 2018 is also displayed which says "Nissan is not going anywhere" – followed by a Tweet posted yesterday (Sun) by Reuters which reads "Nissan scraps plan to build new X-Trail model in Britain."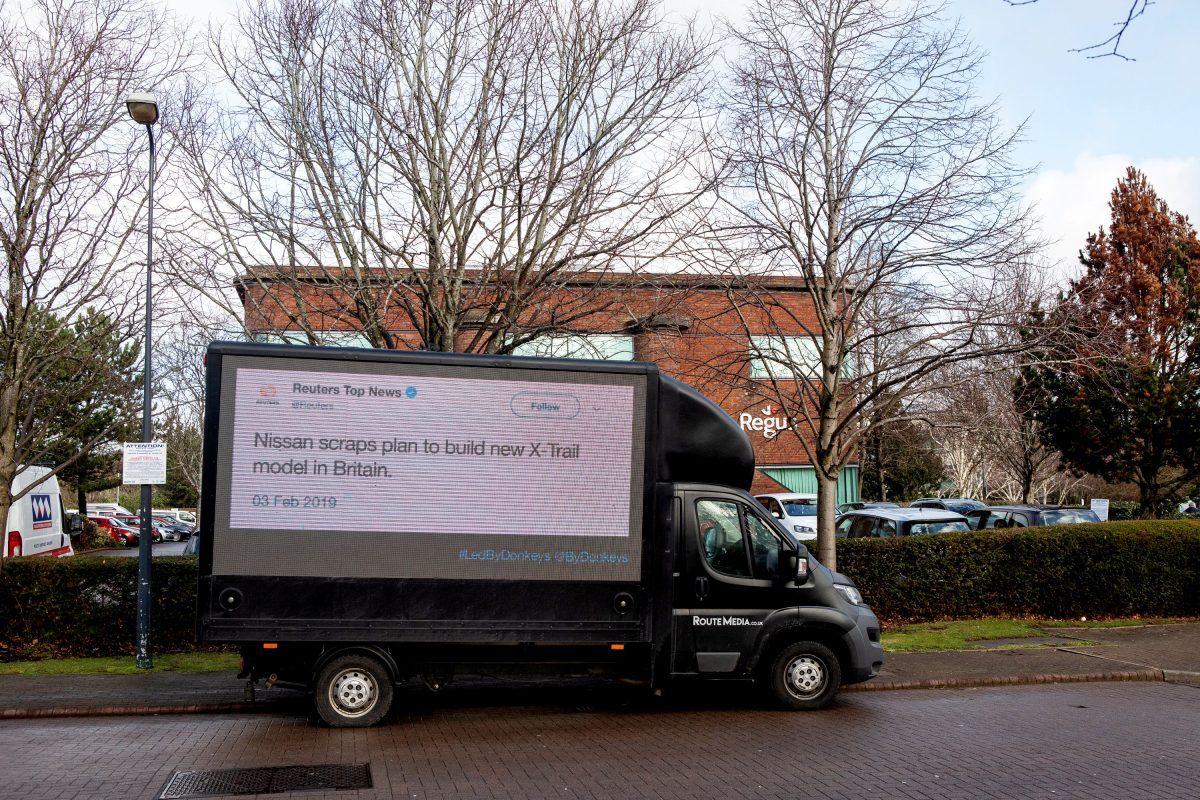 It also includes a post by Farage from May 2018 which says: "I never said it would be a huge success #Brexit".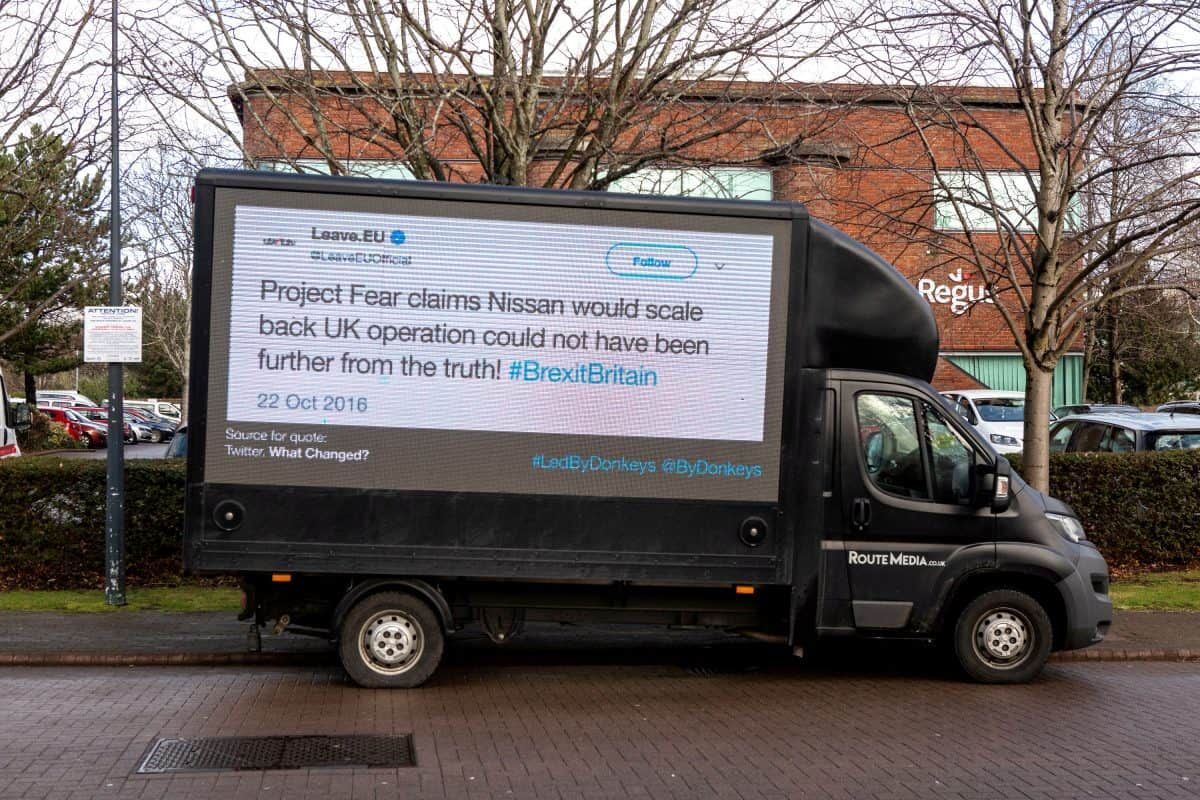 In 2016, Nissan said it would build its new X-Trail in Sunderland after "assurances" from the UK government – but they scrapped those plans amid Brexit uncertainty.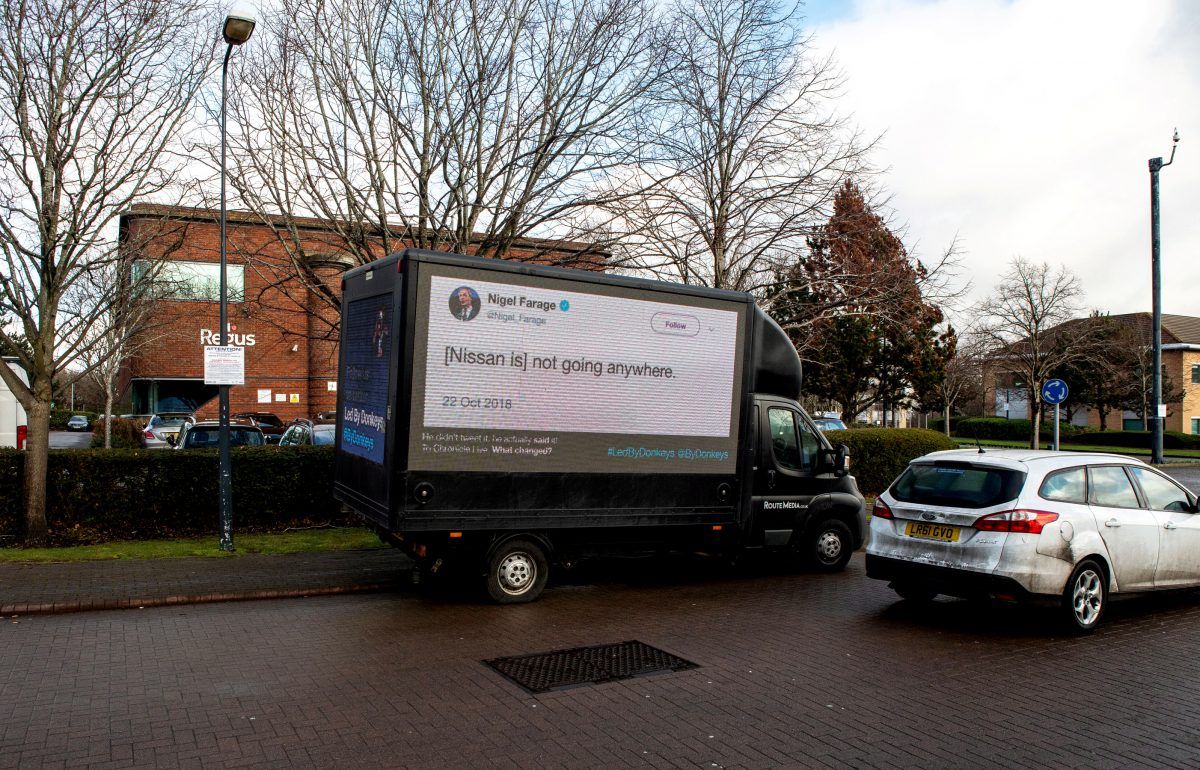 Nissan has announced the car will be made in Japan instead.
The van parked up outside Lysander House, the campaign group's registered address, in the Patchway area of the city.
It also parked up outside Leave.EU's contact address in Almondsbury, South Glos.
Various businesses owned by Arron Banks, co-founder of the Leave.EU campaign, are based at Lysander House.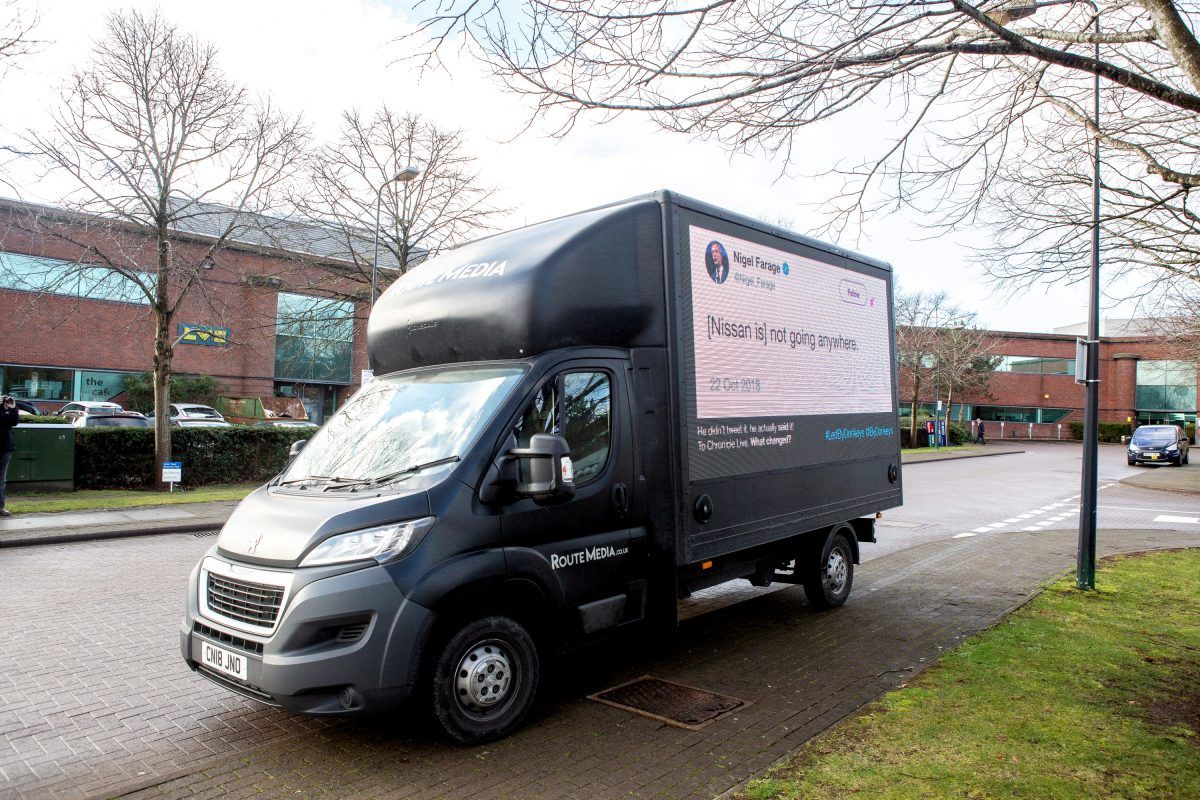 Led By Donkeys posted a photo of Banks' December 2015 post which said "Increasingly the Norway option looks best for the UK #Brexit" on display outside the building.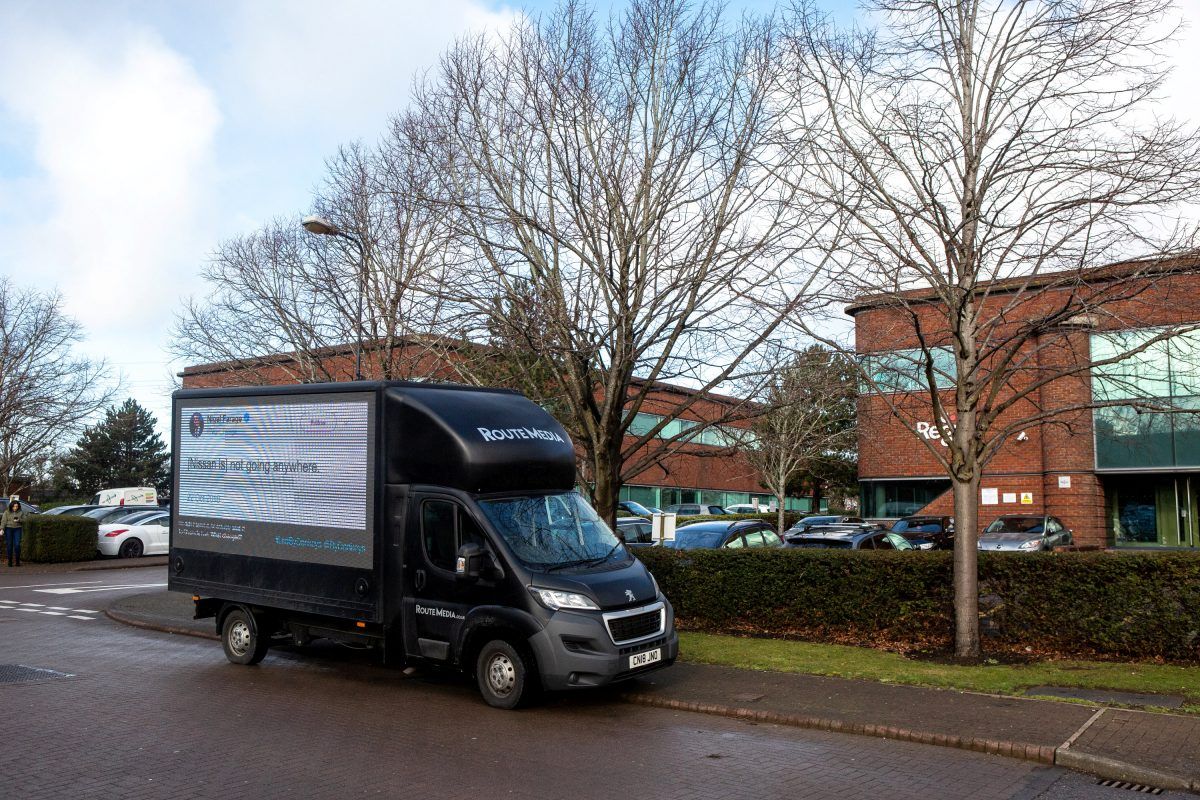 They wrote: "Erm, @Arron_banks if you're not going to wave to us from the window, perhaps you could explain how you went from supporting the 'Norway option' on #Brexit, to wanting to burn everything down with 'no deal'?"
Leave.EU Tweets about how Dyson is investing heavily in the UK were also displayed. Last month, Dyson announced its headquarters is moving to Singapore.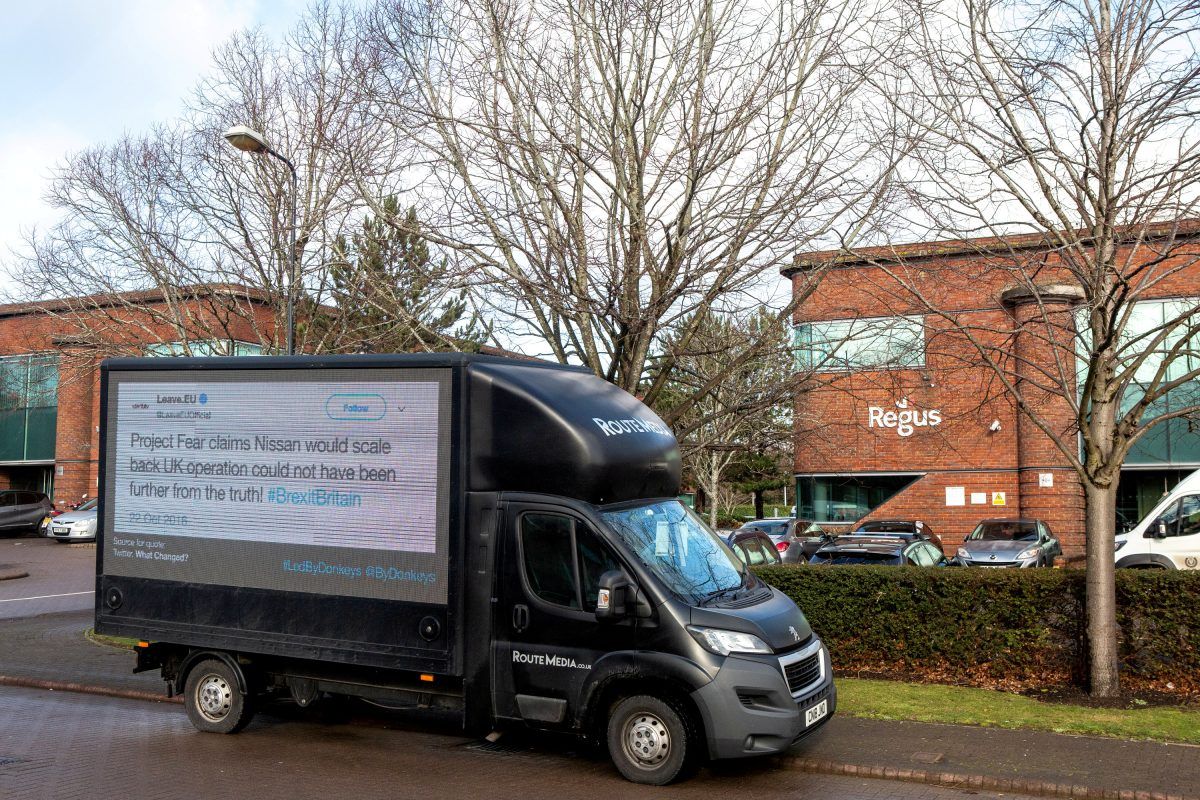 The ad van is paid for by a crowdfunder organized by grassroots group Led By Donkeys.
The group is taking embarrassing quotes and tweets by leading Brexiteers and turning them into billboards.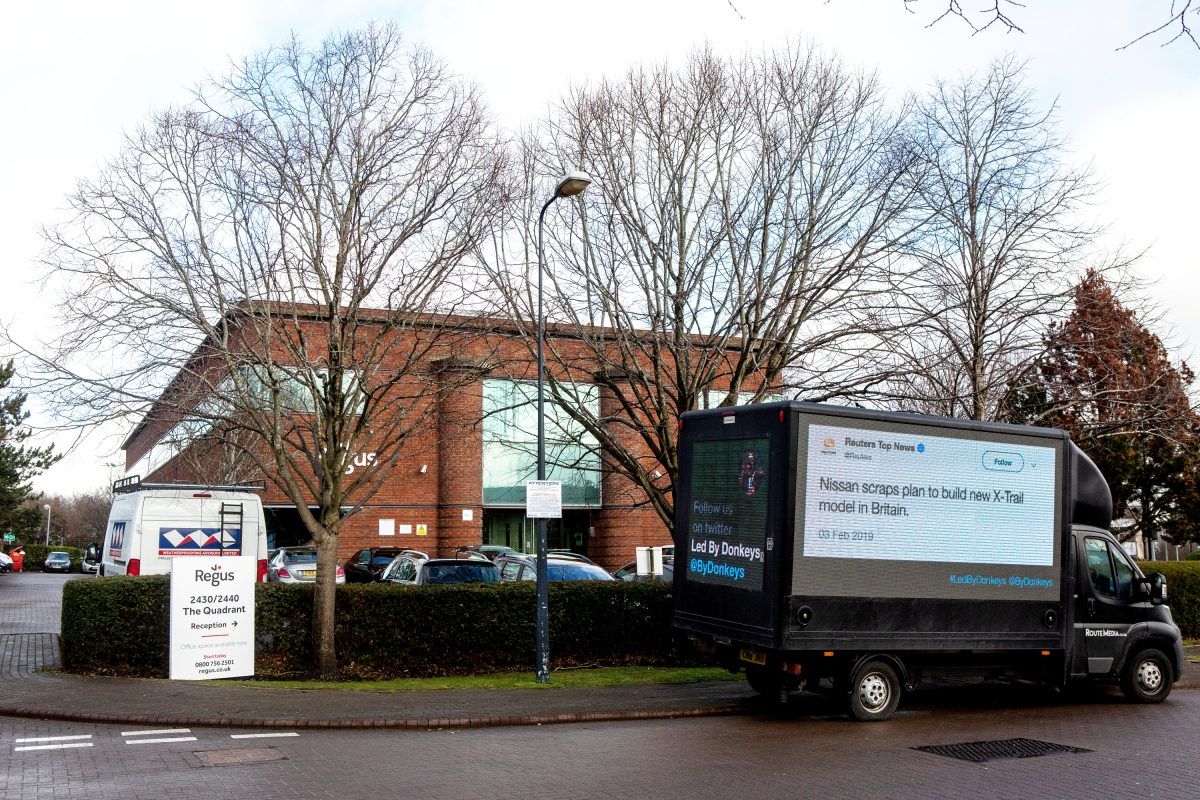 Led By Donkeys launched three weeks ago but already has 41,000 Twitter followers and has raised £88,000 from the public.