Suicides, drugs and violence with impunity, vulnerable prisoners locked up 23 hours a day and corridors littered with cockroaches, blood and vomit all featured in a shocking prisons inspectorate report that had HMP Birmingham taken off private security firm G4S within hours.
With prison assaults, drugs taking and self-harm at record levels nationally, the government will have lots of questions to answer about the unprecedented crisis and how contracts are awarded to the private sector are properly managed.
"HMP Birmingham was the first publicly-run prison to be transferred to the private sector.
"This should be a nail in the coffin for the flawed idea of prison privatization," insisted Richard Burgon MP, Labour's Shadow Justice Secretary today.
"The government must scrap its recently announced plans to build yet more private prisons."
The Leeds East MP said that the shocking situation "underlines the dangerous consequences of the ever greater privatisation of our justice system," and promised that Labour would oppose private prisons.
The prisons minister last week pledged to quit if he did not turn around the record levels of violence at 10 prisons under his government.
But asked if the same commitment applied to Birmingham prison, the Penrith MP Rory Stewart, told BBC Radio 4′s Today programme: "I am not going to get into giving a blank cheque to resign on every prison in the country."
And he insisted (watch below) to ITN News that scandal-hit outsourcing giant G4S ran "some of the best on our prisons estate."
Inspectors visting HMP Birmingham reported "appalling violence and squalor" with staff and inmates frequently hospitalized in a prison so out of control that during their unannounced visit this month, their cars were set on fire along with prison staff's in an arson attack on what should have been a secure car park.
The emergency takeover of the prison by a new management team came after Her Majesty's Chief Inspector of Prisons called on Justice Secretary David Gauke to open an independent inquiry into the conditions in which 1,200 prisoners have been held in HMP Birmingham.
Peter Clarke said that the government "must have been asleep at the wheel" as the prison had "slipped into crisis," deteriorating since the last damning inspection just 18 months ago.
The chief prison inspector recently reported that in the year 2017–18 prison inspectors documented some of the most disturbing jail conditions they had ever seen across Britain, insisting that these conditions had no place in the prison system in an advanced nation in the 21st century. "Violence, drugs, suicide and self‑harm, squalor and poor access to education are again prominent themes," Clarke found.
Inspectors at the rat-infested HMP Liverpool could not remember worse conditions and the tragic toll of self-inflicted deaths at HMP Nottingham led Mr Clarke to describe the jail as "fundamentally unsafe." The iconic Wormwood Scrubs in London suffered from appalling living conditions, violence, poor safety and seemingly intractable problems over repeated inspections.
And he warned of "the disappointing failure of many prisons to act on our previous recommendations – which are intended to help save lives, keep prisoners safe, ensure they are treated respectfully and to give them a chance of returning to the community less likely to reoffend."
Multinational G4S have lost the contract to run Birmingham prison in an almost unprecedented emergency takeover. G4S were awarded a 15 year contract to run the prison in 2011 – Britain's first privatized prison.
In 2016 G4S's managing director for UK custodial services had insisted that despite staff cuts, HMP Birmingham was better than it ever was, claiming in an interview that privately-run prisons were able to "really concentrate" on difficulties.
Soon after, in December, in the worst prison riot since Strangeways in 1990, the government were forced to send specially trained Tornado Squad officers into HMP Birmingham. It took them 12 hours to wrestle back control from 600 rioting prisoners. But prison conditions had deteriorated appallingly since the last inspection soon after the riots.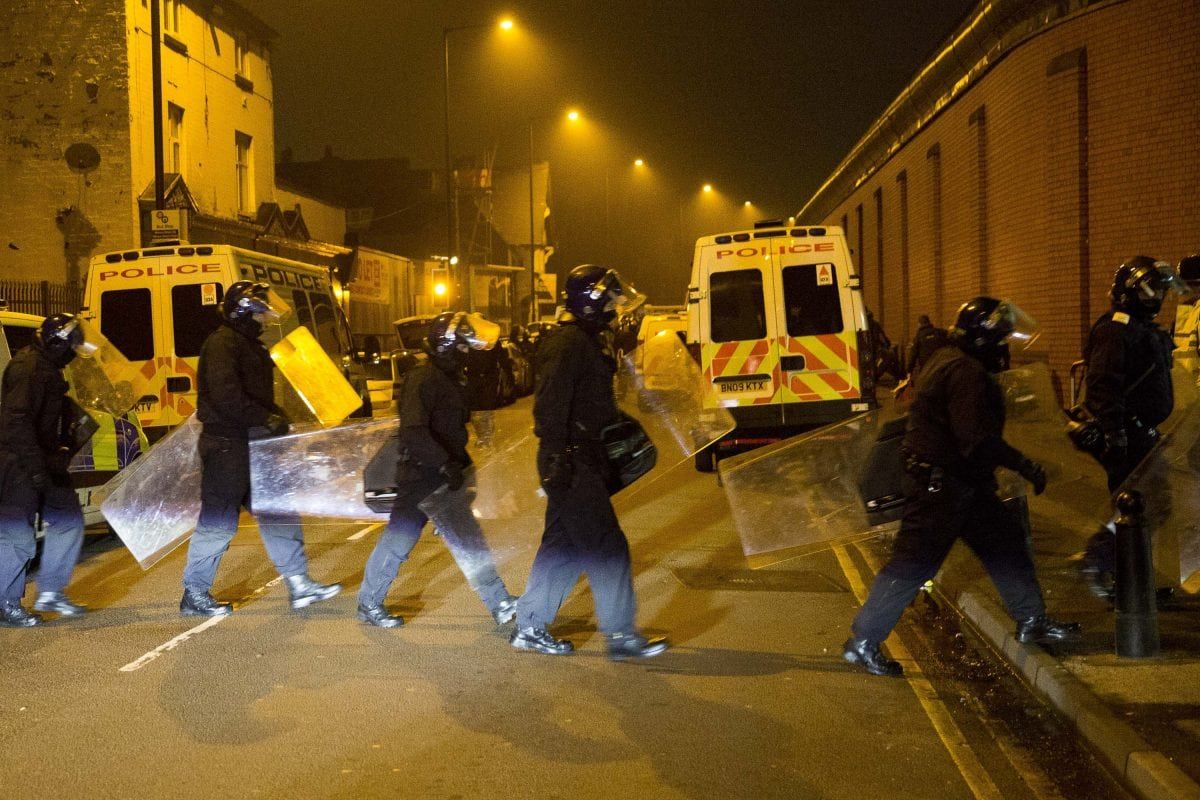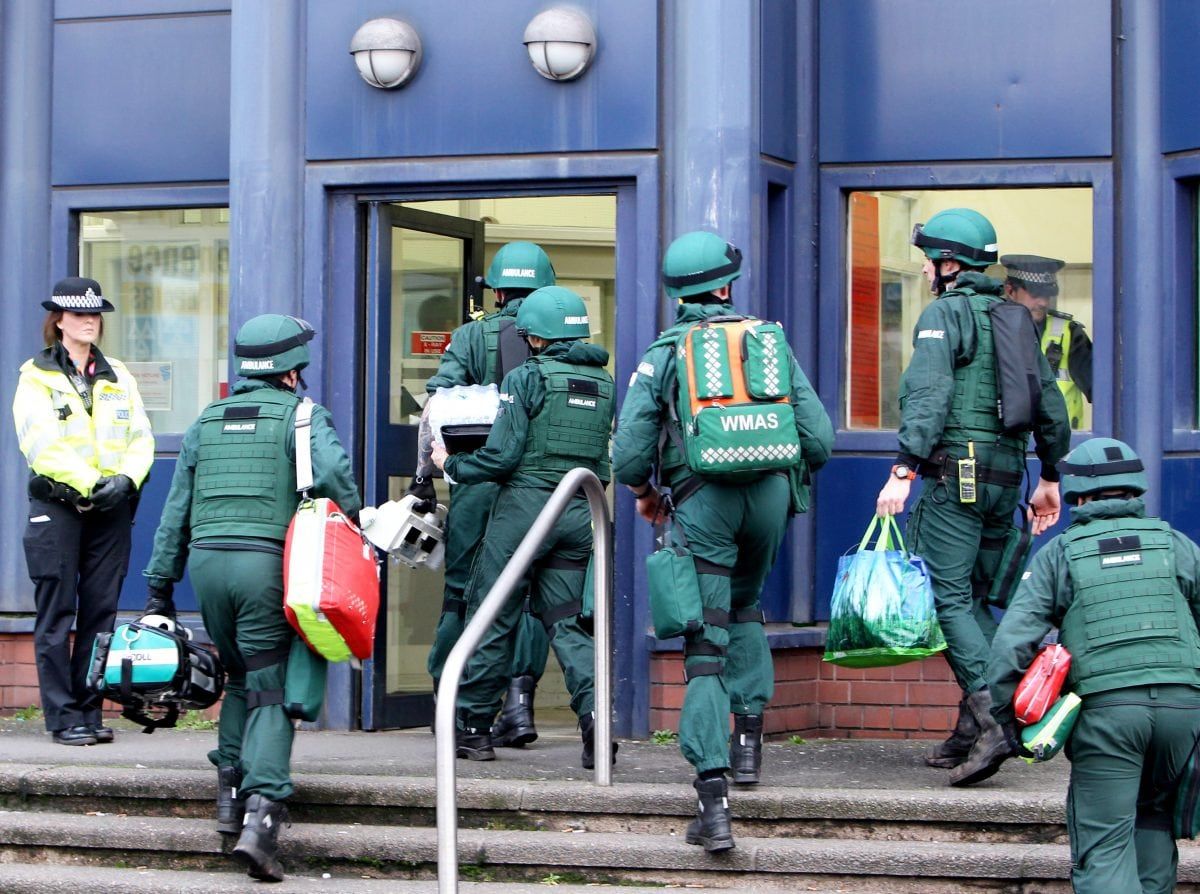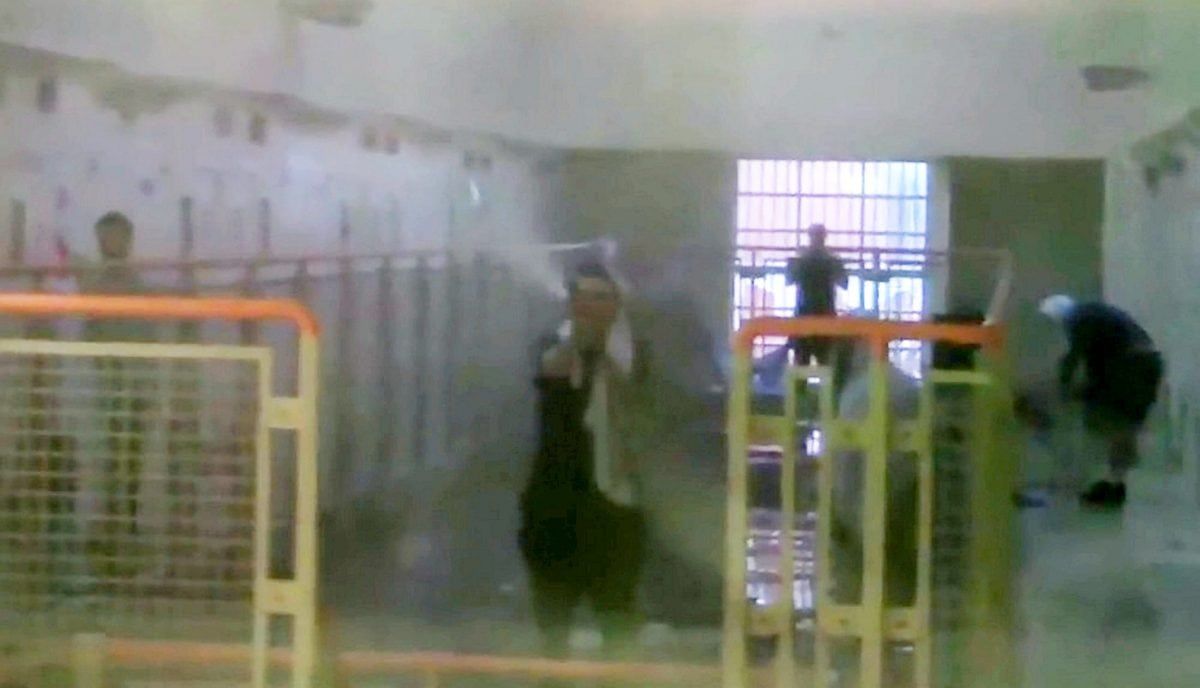 The Chief Prison Inspector's scathing letter of concern can be read in full here – and it isn't easy reading.
"Levels of violence had increased and, when measured over the last 12 months, were the highest for any local prison in the country. Many of the assaults were serious and the number was rising. Prisoners and staff frequently required hospital treatment. In our survey, 71% of prisoners told us they had felt unsafe at some time in Birmingham, an extraordinarily high figure," Clarke reports.
"We found prisoners isolating themselves in their cells, refusing to emerge because of their fear of violence. The prison did not know how many men were in this position and virtually nothing was being done to support them. All of those we found were locked up for over 23, sometimes 24 hours a day, occasionally being unlocked to have a shower. Some told us they felt unsafe even behind the locked cell door, and described ongoing intimidation including other prisoners squirting urine or throwing faeces through their broken observation panels."
He adds:
"The day-to-day vulnerability of some prisoners was typified when the Deputy Chief Inspector met an obviously distressed man sitting on some scruffy material on the springs of his bed, who said, repeatedly, 'they stole my mattress.' The theft, committed by other prisoners, had taken place three days earlier.
"One of the most disturbing cases involved a clearly troubled man who was struggling to maintain personal hygiene. An offensive poster carrying the message 'Say No to BO' was stuck on his door, along with offensive comments on his cell card. We were told that on at least two occasions other prisoners put a nearby fire hose through his observation panel and 'hosed him down', soaking him and his cell. It took repeated interventions by the inspection team to have him moved to a place where his needs could be met. We struggle to understand how staff could have allowed this appalling bullying to take place."
He warned that drugs were easy to obtain and "the smell of cannabis and other burning substances pervaded many parts of the prison. Testing suggested a third of prisoners were using illicit drugs and half the population thought drugs were easy to obtain. One in seven said they had developed a problem with illicit drugs since they had been in Birmingham. Our own observations confirmed to us that the use and trafficking of illegal substances was blatant."
In perhaps the most damning section he writes:
"In the 18 months since we last inspected HMP Birmingham three prisoners were known to have taken their own lives. Not all investigations by the PPO are complete but early indications suggest significant concerns about the standards of care at the prison. This inspection supports those findings. Case management of prisoners at risk of suicide and self-harm was poor, the response to previous PPO recommendations had not been sustained and prisoners at risk of self-harm we spoke to did not feel well cared for."
And shockingly he adds: "There had also been a series of incidents when staff were targeted. These included an arson attack during the week of our inspection that destroyed nine staff vehicles (seven belonging to staff and two being used by the inspection team) in a car park adjacent to the prison."
The squalor in which inmates are held is shocking too:
"Rubbish had accumulated and not been removed. There were widespread problems with insects, including cockroaches, as well as rats and other vermin. We saw evidence of bodily fluids left unattended, including blood and vomit. I saw a shower area where there was bloodstained clothing and a pool of blood that had apparently been there for two days, next to numerous rat droppings. Many cells were cramped, poorly equipped and had damaged flooring or plasterwork. Most toilets were poorly screened, many were leaking and we saw cells with exposed electrics."
And finally his warning about the safety of HMP Birmingham prisoners and people in the community when some of the most dangerous inmates including sex offenders are released, is chilling:
"Birmingham held and frequently released men who were assessed as posing a high risk of harm to others. Between August and November this year, 50 high-risk men are due to be released and we were greatly concerned that measures to protect the public from those men – while in prison and on release – were very poor."
Multinational security giant G4S that was awarded the 15 year contract to run Britain's first privatised prison under then Home Secretary Theresa May has been linked with some of the biggest scandals in outsourcing and privatizing services in Britain, but still manage to land multi-million pound government contracts.
G4S guards were cleared of manslaughter after holding down Jimmy Mubenga, 46, on a deportation flight to Angola until he died.
During the 2012 Olympics, the company charged with security made such a mess of it that Britain's armed forces had to be called in to police the event in appalling conditions, costing at least £70 million.
The multinational managed to land a new contract for tagging people on bail, despite having to pay the taxpayer back £109 million after a Serious Fraud Squad Investigation overcharging for tagging criminals, many of whom were found to still be in prison or even dead. The company escaped fraud charges for their contract awarded by then Home Secretary Theresa May.
G4S lost the contracts for Rainsbrook and Medway secure training centres for young offenders after staff were found on drugs and behaving "extremely inappropriately" at Rainsbrook and Panorama filmed staff at Medway allegedly inappropriately restraining children. The G4S staff were cleared of assault.
And in 2017 nine staff were suspended from Yarl's Wood, a G4S-run immigration detention centre for women and families after claims of abuse and assaults against detainees.
The prisons minister, Rory Stewart, admitted today that the conditions in HMP Birmingham were clearly unacceptable. "It has become clear that drastic action is required to bring about the improvements we require," he said. "This 'step in' means that we can provide additional resources to the prison while insulating the taxpayer from the inevitable cost this entails.
"We have good, privately run prisons across the country and while Birmingham faces its own particular set of challenges, I am absolutely clear that it must start to live up to the standards seen elsewhere."