Police have arrested a second man on suspicion of murder following the disappearance of a university student who went missing during Fresher's Week.
Thomas Jones, 18, was last seen in the early hours of last Wednesday (19/8) as he made his way back to his student accommodation in Worcester at around 3am.
The teenager had been due to begin a Primary Education course this week at the University of Worcester and had only moved to the city last weekend.
He had been on a fresher's night out with pals and had sounded "fine" as he spoke to his mum and a friend on the phone just before he disappeared, according to his family.
Police dive and rescue teams have since been scouring the River Severn near the Sabrina Bridge but have found no trace of the first year student so far.
West Mercia Police said a 20-year-old man had been arrested on suspicion of murder on Sunday (23/9)
Today (Mon) the force revealed a second 20-year-old man had also been detained and was being quizzed on suspicion of killing Thomas.
Both men, from Worcester, remain in police custody.
Superintendent Damian Pettit said: "The investigating team have been carrying out extensive enquiries and searches since Thomas was reported missing on Wednesday officers are working around the clock to try to locate Thomas.
"The community of Worcester has really pulled together and I would like to thank everyone who has come forward with information, as well as to the hundreds of volunteers who have been supporting the investigation.
"We are continuing the investigation with a number of lines of enquiry and will keep the community updated with developments in our continued investigation.
"Thomas' family has been made aware of the updates and they are being supported by specially trained officers.
"I understand today's update may have an impact on the local community and there will be officers in the local area over the coming days to offer reassurance to local residents.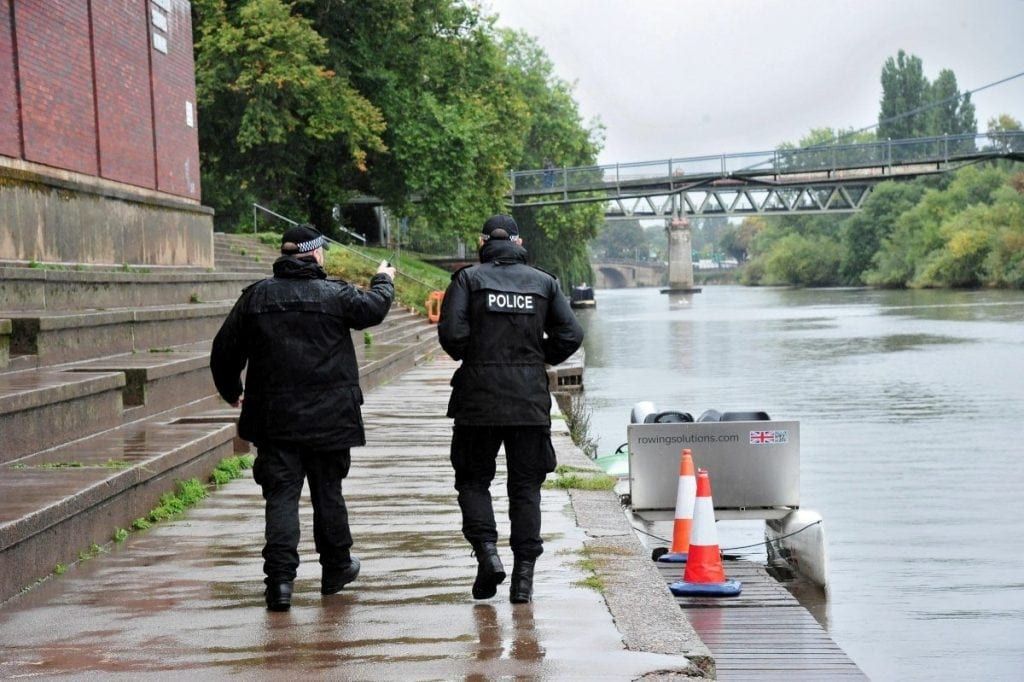 "Anyone who is concerned is encouraged to speak to a local officer on patrol or to call us.
"Searches will be continuing and we kindly ask that the public stay away from the search area, so that our trained officers can continue to conduct a full and thorough search.
"We are working with the university to ensure that staff, students and all effected by Thomas' disappearance are receiving the support they need."
Detectives had released CCTV of two suspects they wanted to speak to after they were caught on camera near Velvet nightclub.
Hundreds of volunteers have joined the search for Thomas which was described by police as a "unprecedented response."
Thomas' aunt Jackie Rogers said he had spoke to his mum at 3.30am and a friend at 3.45am on Wednesday, and also sent a Snapchat while near the railings
She said: "People are out searching areas where he was supposed to be.
"We have no confirmation that he crossed the bridge though – this would be the most valuable piece of evidence.
"He is of slim build, had a black jacket on, blonde hair – he stands out because he's a little-ish lad, but big in personality.
"To go missing is totally out of character for him.
"He had been drinking but not a lot. He hadn't been out all night because he didn't go out until late."
She said Tom had been with his dad Ian watching football on Wednesday before he went home at 11.45pm, got changed and went out with friends.
Ian, 50, said last week "We're realists, but we're also positive people and we've got to think positive all the while.
"Because if we didn't we'd be letting ourselves down and our family and friends, so we are positive."
Mum Vicky, 53, added: "He is out there and we will find him."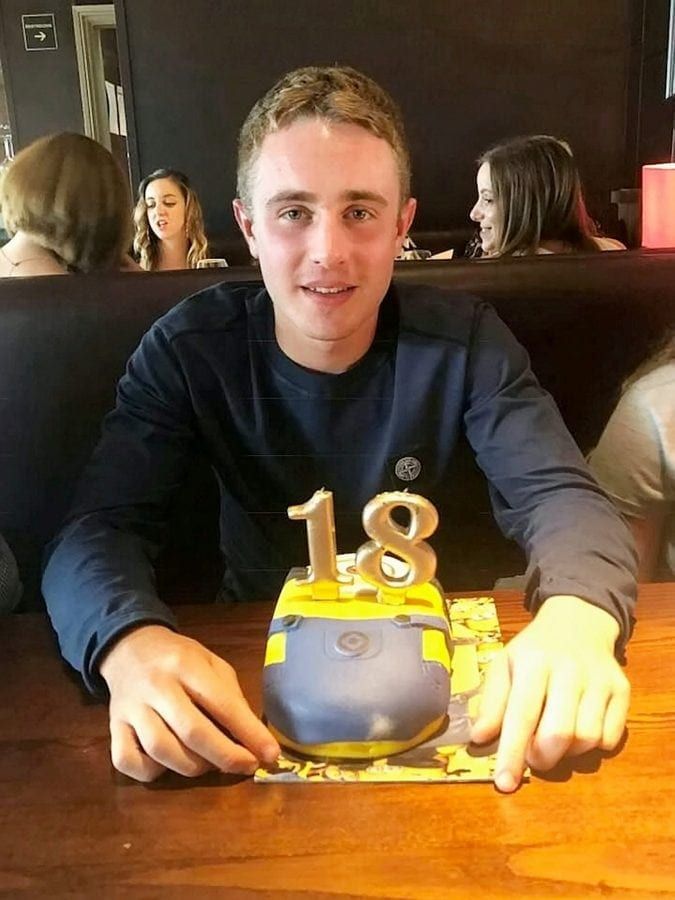 But when approached for comment today (Mon) at their £490,000 detached home in Bromsgrove, Worcs., dad Ian said: "We don't want to say anything more."
Thomas is described as being white, 5ft 5ins, of slim build, with short mousy brown hair and grey and green coloured eyes.
He was wearing pale coloured jeans, a navy blue woollen zip-up Lacoste top and green shoes when he went missing.
Appeals have been widely distributed on social media by friends and family and have also been shared by a number of celebrities.
Actor Tom Hardy and Prof Brian Cox shared it on Instagram and Twitter as well as West Bromwich Albion FC, where Thomas is a season ticket holder.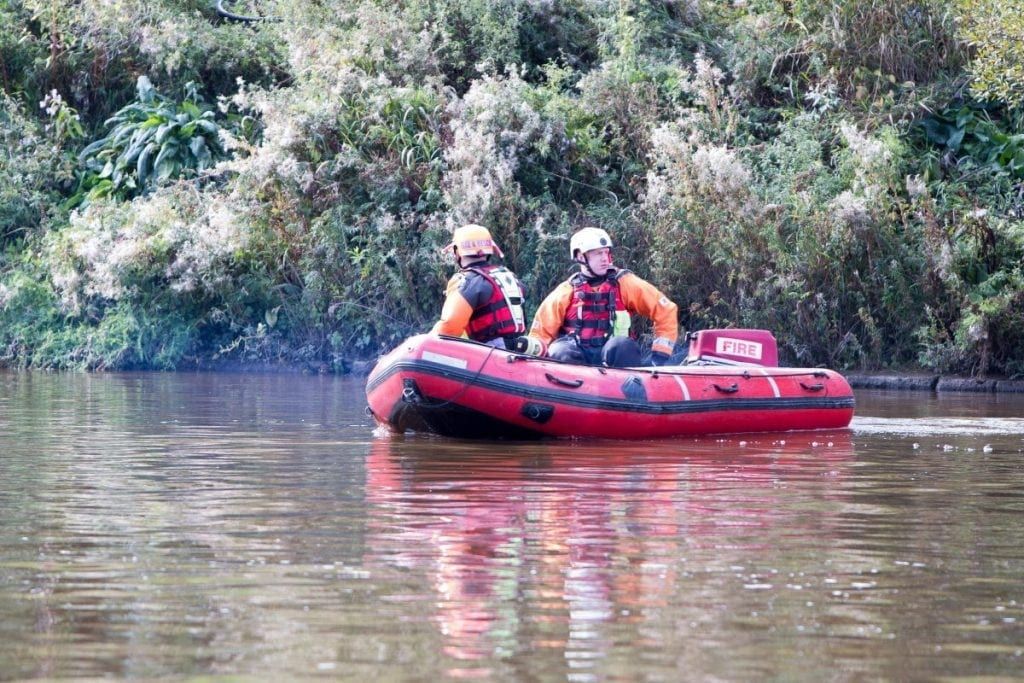 Anyone with information on his whereabouts or who wishes to report on potential sightings is asked to call 101, quoting incident number 431s.