A tempest was brewing in Shakespeare's home town yesterday when residents held a protest outside the office of under-fire MP Nadhim Zahawi demanding answers about him attending the scandal-hit Presidents Club dinner.
The 50-year-old Tory MP, who represents Stratford-upon-Avon, Warks., has not been seen in his constituency since it emerged he was a guest at the sleazy charity bash.
On Sunday more than 30 constituents held a demonstration outside his office – which is just 300ft from Shakespeare's grave at Holy Trinity Church.
Protesters also delivered a letter written by Shadow Education Secretary Angela Rayner.
The open letter says "serious questions remain unanswered" about the millionaire businessman's attendance at the dinner at London's Dorchester Hotel on January 18.
Resident Anne Blackman, 59, of Alcester, Warks., who attended the protest, said: "As a
constituent I want to know what and why he was there.
"He has not been seen since the scandal broke and I want answers.
"We deserve to hear from him and coming to his office on a Sunday seemed the only way to get his attention."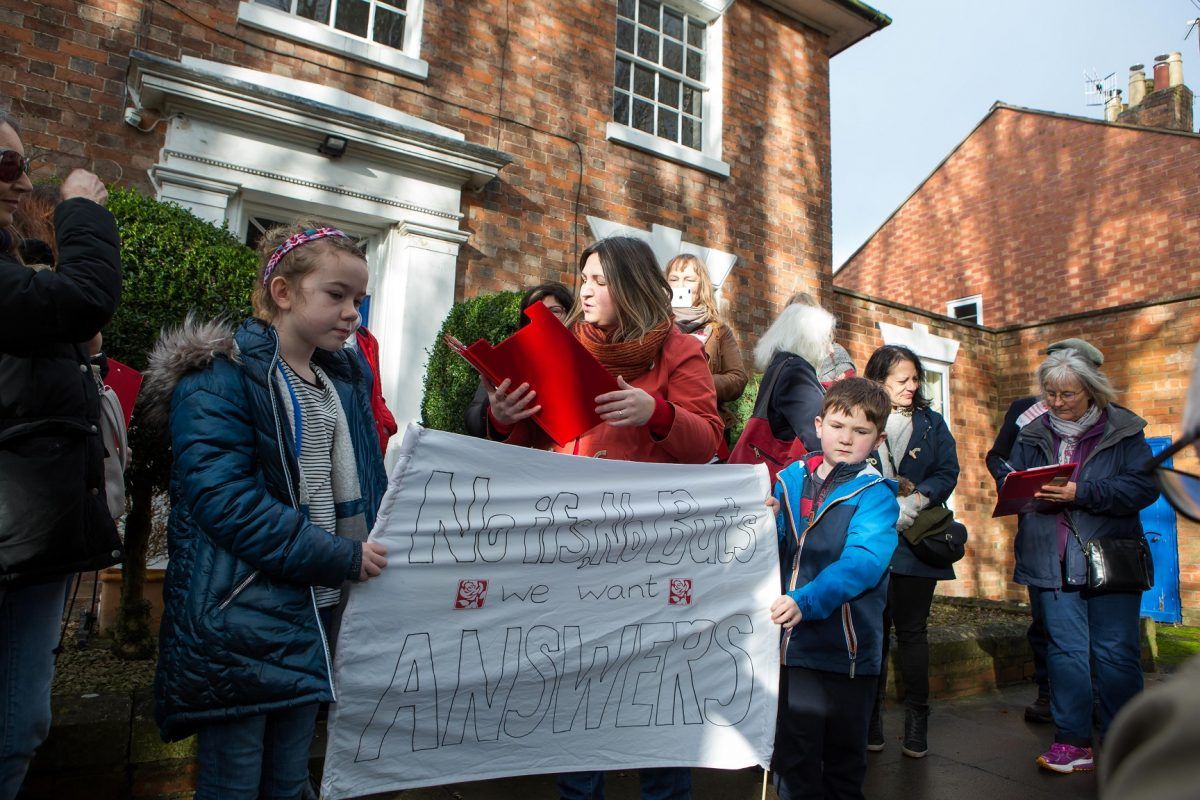 Another protester fumed: "Zahawi is treating his constituents with utter contempt. If he's a man of integrity he should meet with us and explain himself.
"The longer he gives us, the people who voted for him, the cold shoulder the more he drags this wonderful town through the mud with him."
The 'Women's Protest' was organised by mum-of-two Emma Bradley, 35, who is also vice chairperson of Stratford Labour Women.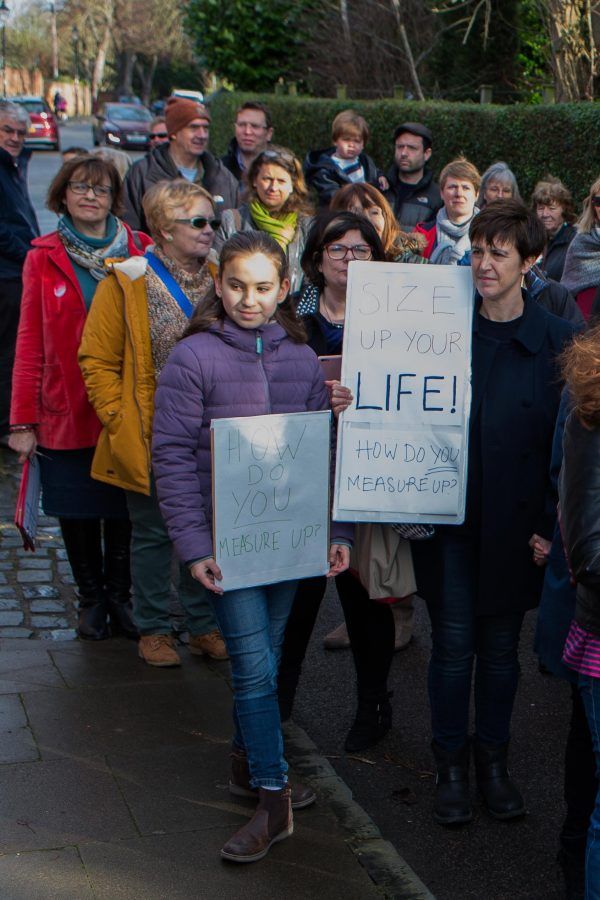 She said: "Mr Zahawi needs to answer these questions. In true fashion he has gone to ground.
"We posted Angela Rayner's letter through the letterbox so hopefully it will be on his desk tomorrow morning.
"We understand someone was in his office but they chose not to engage with us.
"This is not a political issue, we are constituents who are demanding answers."
RELATED 
https://www.thelondoneconomic.com/news/children-dont-deserve-anti-air-pollution-demonstrators-set-roadblocks-london/29/01/