This is the extraordinary moment a stag escaped the from the clutches of a wolf during a rarely-witnessed water-based battle between predator and prey.
David Smith, 39, heard a massive splash while on a camping trip in a remote part of Northern Alberta, Canada.
The Brit ran back to his tent and picked up a camera in the hope of photographing a deer swimming across a lake.
But he was left stunned when he zoomed in to see the stag was trying to get away from a wolf which had eyed it up as a juicy morning meal.
The wolf managed to sink its jaw into the deer – but then gave up on its prey and swam back to shore.
David, who moved to Canada from Sittingbourne, Kent, in 2009, said: "It was about 7am when I woke up and could hear the wolves howling. It was pretty awesome.
"I was sat at the campsite having breakfast and I heard this massive splash and though 'great, some action'.
"I ran back to my tent and picked up my camera and focussed on the what I expected to be two deers. But it wasn't two, it was one deer being and a wolf was behind it. I managed to capture the chain of events.
"Wolves are much faster swimmers than deers and it was catching up. It managed to grab the deer but then let go."
The deer has blood on its antlers but it is not thought to have been as a result of any attack.
Stags have a velvet-like skin which grows on antlers, supplying nutrients to help the antler grow.
When the antlers have reached full size, they shed the skin which causes the bloody image.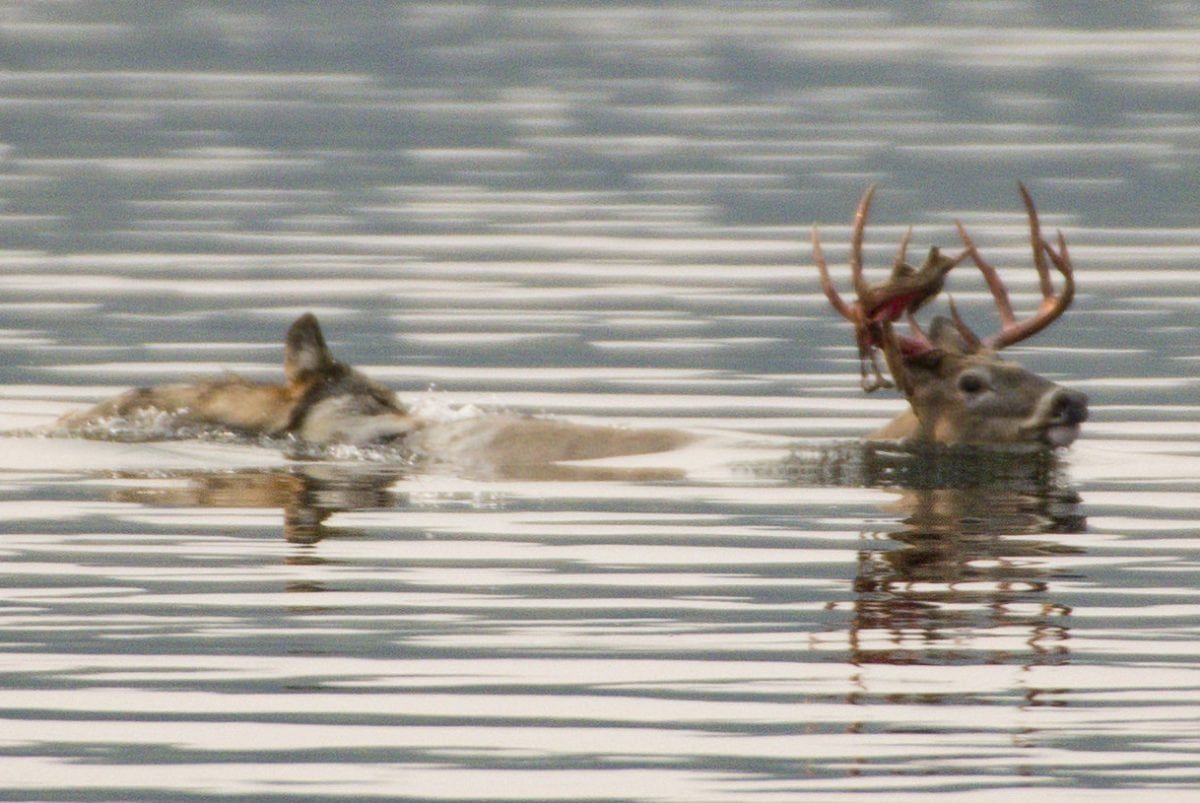 David added: "We don't know what exactly happened. Wolves are shy creatures and it might have backed off after seeing us or the deer might have kicked it.
"The wolf turned round and headed back to shore and the deer made it onto the peninsula. It all happened in an flash.
"I was shaking afterwards. It was a pretty special moment as it is not something you normally see."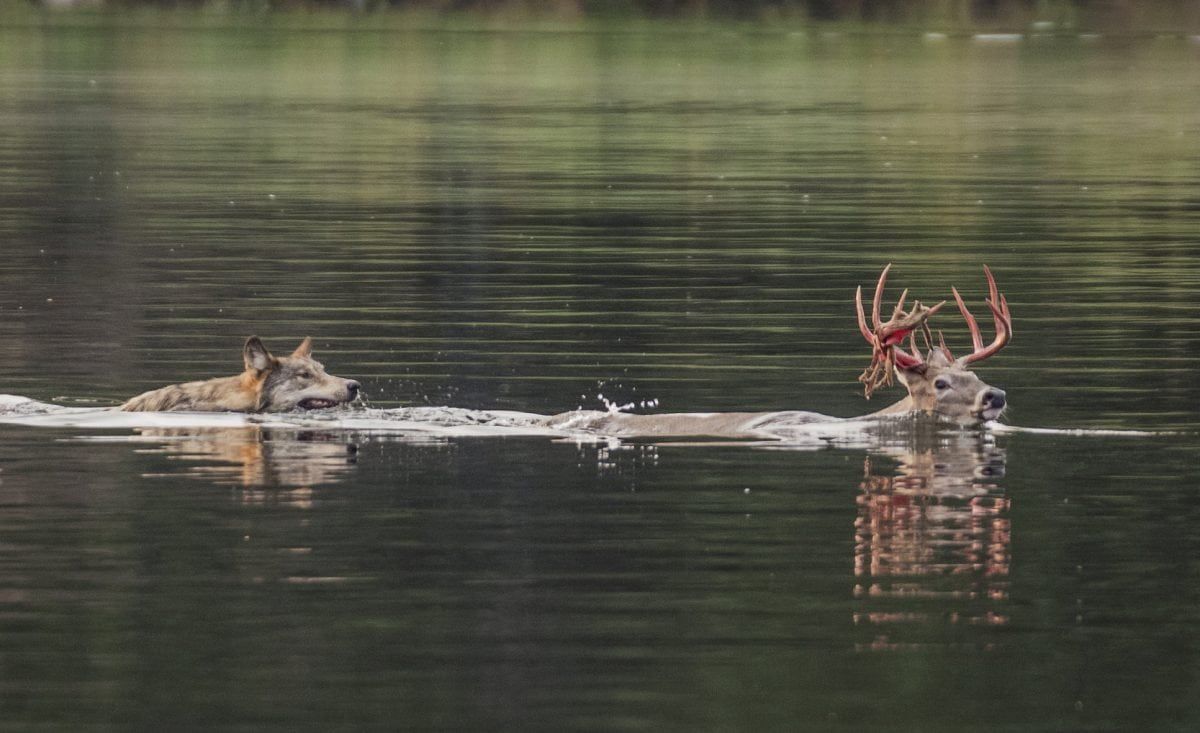 RELATED