Death metal band, Burning The Dream, have made some t-shirts, that some will find offensive and others might feel are bang on the money.
The t-shirt features the slogan "F*** the poor, f*** the disabled, f*** refugees, f*** gays" with Prime Minister Theresa May's signature at the bottom.
And the controversial garment also has "Burn 10 Downing Street" emblazoned on the back, which they say is not an incitement to actually commit arson, but a political statement.
Frontman Paul Kelly, 29, from Glasgow, said: "Most people would only wear a t-shirt like that to metal gigs. If you wore that on the high street you'd probably get lifted."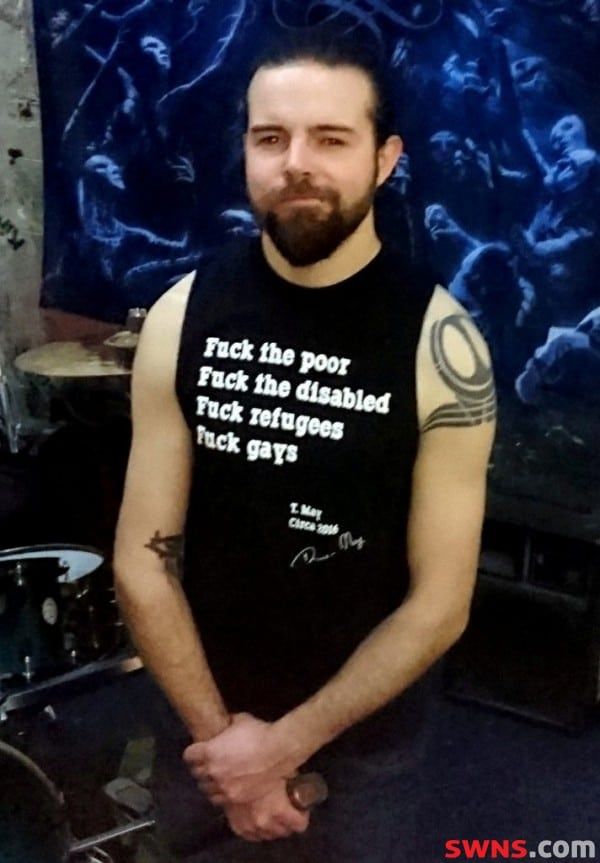 Paul added: "My sister is gay and she was telling me about Theresa May's views on equal marriage.
"Meanwhile, we were hearing about new numbers of migrants drowning in the Mediterranean every day.
"And when the government changed the Disability Living Allowance, it meant swathes of disabled people are suffering because of constantly shifting goal posts.
"Issues like that made me quite angry and they were on the forefront of my mind. I think the actions of the government have been deplorable."