A callous conman who claimed he lost his family and home in the Grenfell Tower horror to pocket more than £10,000 cash and goods was jailed today.
Survivors said shameless Anh Nhu Nguyen, 53, had "ripped the heart and faith out of the community".
Lying Nguyen was put up in hotels and given clothing, two laptops and cash by charities and the local council during the two-week scam during which he met Prince Charles and gave interviews to TV channels as a "survivor".
Nguyen started his scam on June 18, four days after the horror which claimed 71 lives, when he pretended to have lost his wife and son and all his belongings.
He spent a £249 night in the Hilton Hotel on June 18, and stayed in a Holiday Inn from June 19, worth £1,940, paid for by Kensington and Chelsea Council, and was given cash sums including £5,000.
Nguyen received a mobile phone and two laptops from the Rugby Portobello Trust, £1,500 cash from the charity Turn2Us, and food, clothes and toiletries from other charities.
He received a total of £10,270 in cash, while the electronic goods, food clothes and toiletries came to at least £1,000.
Nguyen even met Prince Charles when he paid a visit to the area in the days afterwards.
He brazenly gave TV interviews to Sky News and ITN in which he recounted losing his wife and 12-year-old son and his own escape, and seeing dead bodies.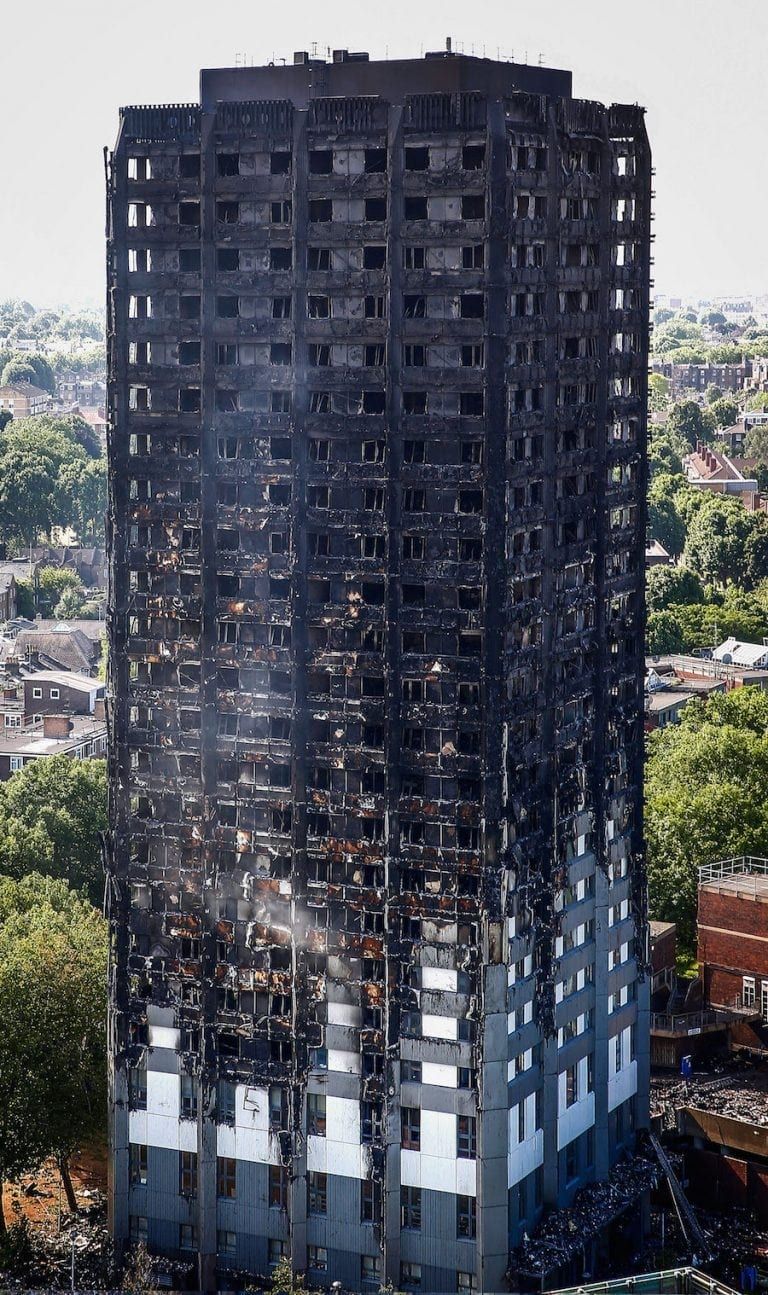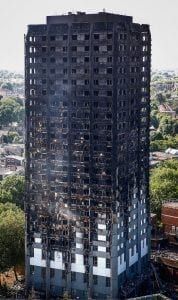 The Vietnamese immigrant, who has never held British citizenship, also tried to apply for a passport by claiming his had been incinerated.
He was assigned family liaison officers, but his scam unravelled when police found inconsistencies in his account, and he was arrested on June 28.
Nguyen admitted two counts of fraud and one count of making an untrue statement for the purpose of obtaining a passport, and was jailed at Southwark Crown Court for 21 months.
As he has been in custody since his arrest last June, if he serves half his sentence he could be released in May, before the first year anniversary of the tower block inferno.
Wearing a grey prison issue tracksuit and sporting a grey mullet and moustache, he showed no reaction during the sentencing.
Judge Philip Bartle QC said: "The appalling fire that occurred at Grenfell Tower in the early hours of the 14th of June last year is no doubt seared in the memory of anyone who has known about that tragedy, in which around 70 people died.
"Many others, their families and friends, have suffered appallingly as well as those of course who must have died a horrific death.
"You went into considerable detail to persuade people that you did live in Grenfell Tower, had a partner and a child who died in that terrible tragedy.
"But none of it was true, and so you benefited when others should have received that money.
"Your actions have had a lasting impact on others who have been appalled that somebody should seek to benefit for their own situation when others have lost their lives in this terrible tragedy."
He added: "The effect of what you have done has been considerable on those who have genuinely suffered, as you didn't.
"It falls that from what you did you denied those people, who were genuinely entitled to those sums, the monies which you obtained in the fraudulent way that you did so.
"They are the real victims of the Grenfell Tower, whose money was diverted to you."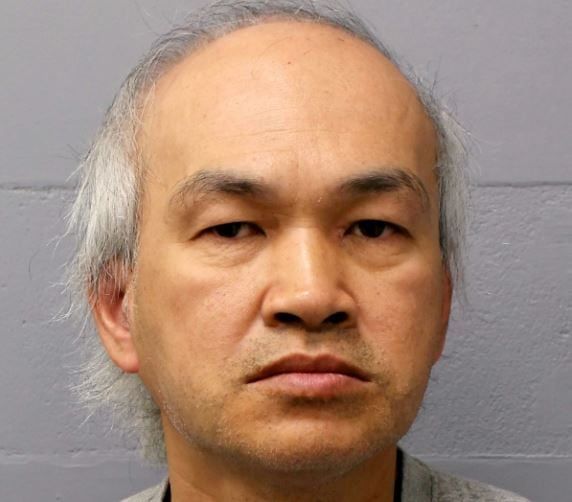 He said Nguyen's victims included the public, "who have given so generously as they do to this terrible tragedy", and volunteers who gave up their time to help him.
The judge added: "Despite your low IQ, you knew full well what you were doing.
"You knew you were taking advantage of those genuine victims at this terrible time of this terrible tragedy."
In an impact statement, survivor Manuel Alves said: "The actions of this fraudster have totally ripped the heart and faith out of the Grenfell Tower community, and I personally have lost the little trust I had in the system."
Volunteer Loubna Aghzafi said the fire was "devastating", and expressed "disbelief and shock" at the fraud, adding: "We started to be cautious in trusting people who came forward to say they were survivors."
Nguyen was caught out by giving three addresses, numbers 17, 18 and 70, which did not actually exist, as well as a flat number belonging to another family.
He also gave another address where the male occupant had died, and a witness statement had to be taken from his son which caused him "extreme distress".
Nguyen was found to be living in Beckenham, south east London – 12 miles from the tower.
He pretended he was taken to St Mary's Hospital in Paddington for smoke inhalation, but checks showed he had never been there.
The fraudster was captured on CCTV nine miles away in Whitechapel, east London the day after the fire looking happy.
And he said he had been at work at a restaurant in China Town, but the manager confirmed he had never worked there.
Nguyen has 28 previous convictions for 56 offences spanning from 1983 to 2014, including 11 of fraud and 15 of theft.
He has convictions for assault occasioning ABH, deception, possessing an offensive weapon, forgery, affray, arson, shoplifting and threatening behaviour.
Jonathan Polnay, prosecuting, said: "It was undoubtedly a tragedy, and the defendant falsely claimed to be a victim of this fire so as to obtain money and goods."
Nguyen claimed to have lost his wife and son as they tried to escape the building, the prosecutor said.
He added: "If true, a heartbreaking account. But it was false."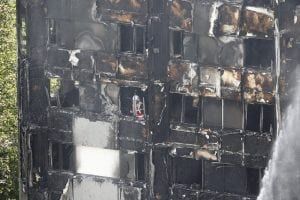 In mitigation Keima Payton, defending, said Nguyen had an "astonishingly low" IQ, and had put himself forward for interviews.
She said: "This is an astonishing position for a fraudster, to place themselves under the spotlight, knowing as we say he surely must have known that his rise to fame via press reports would come to the attention of professionals he had dealt with. And we know that that happened.
"If he had a higher intelligence then surely he would have known that this would end badly, as indeed it has."
Referring to a report, she said: "It enabled him to feel part of the group, looked after, wanted and welcomed."
But the judge rejected this.
Ms Payton said Nguyen has been attacked in prison, adding: "He grasps little of the significance and the national feeling about this particular offending. He just doesn't have the capacity."
RELATED:
https://www.thelondoneconomic.com/news/kpmg-quit-grenfell-inquiry-role-after-their-work-for-firms-linked-to-blaze-revealed/08/01/
https://www.thelondoneconomic.com/news/governments-grenfell-fire-promises-lie-shatters-refuse-pay-sprinklers-tower-blocks/01/11/