The final section of the new Queensferry Crossing was lifted into place today, completing the 1.7-mile link across the Forth.
The segment, which is one of 122, was slotted into place by engineers, marking the "culmination of a world class team effort".
The £1.35 billion structure, which is replacing the Forth Road Bridge, connects the Lothians and Fife and is scheduled to be opened in May.
Michael Martin, Project Director for Forth Crossing Bridge Constructors (FCBC) said: "This final deck lift is the culmination of a world class team effort stretching all the way back to the very first day of construction in 2011.
"The final 'closure' is always one of the most significant milestones in any bridge construction programme.
"On a bridge of this magnificent scale, well, it's more than a bit special.
"It is a real pleasure to pay tribute to the skill and dedication of everybody involved and to congratulate them on an outstanding achievement.
"We are now focused on completing the huge range of finishing works and bringing the Project to a successful conclusion."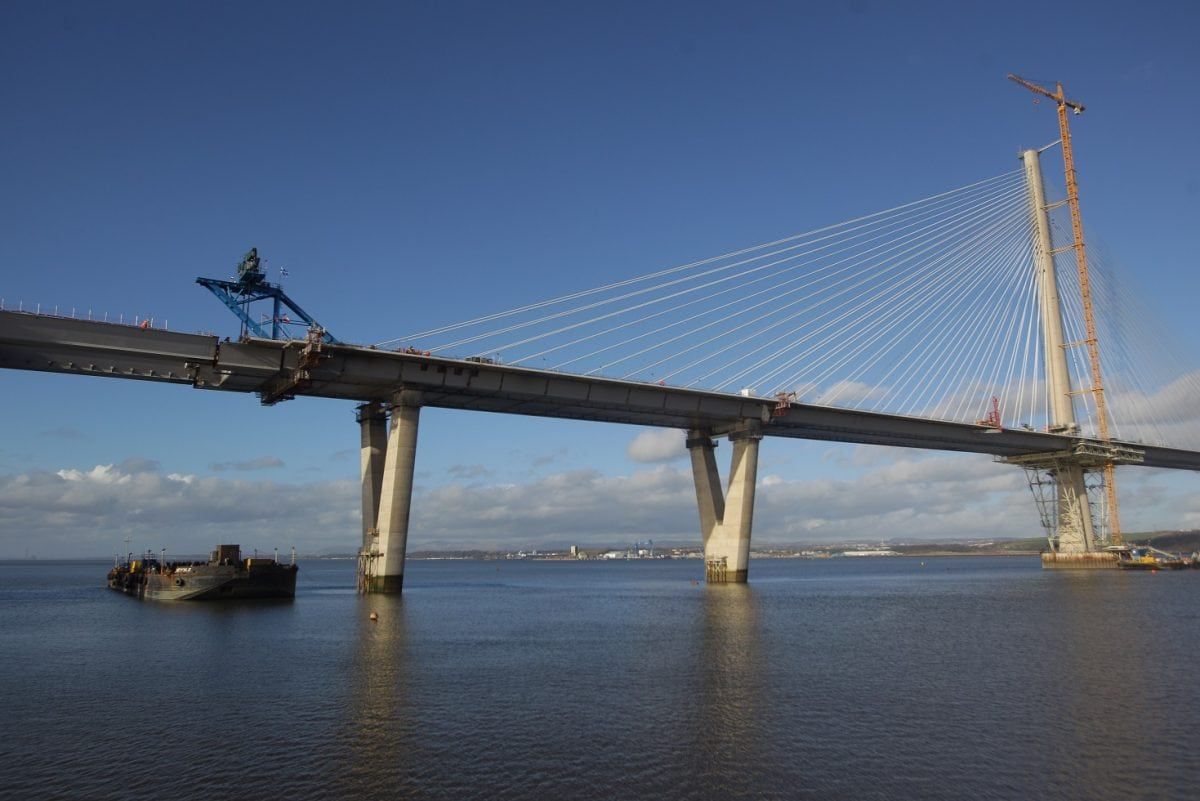 The new bridge has 122 deck sections in total. Initially 12 were lifted into place by a floating crane in October 2014.
Lifting of the remaining 110 began in September 2015 and yesterday marked the end of this stage of construction.
Each of these sections of deck weigh approximately 750 tonnes, they are around 40 metres wide and typically 16 metres in length.
The final section is 12.1 metres long.
Despite their size and weight the deck has had to be installed within very fine margins and to tiny tolerances, against high winds and low temperatures.
In total 77,200 tonnes of steel and concrete has been added to complete the deck of the new bridge.
Overall, 1,868 metres have been lifted across this part of the bridge which is 2,633 metres in length in total when the approach viaducts on the north and south are included.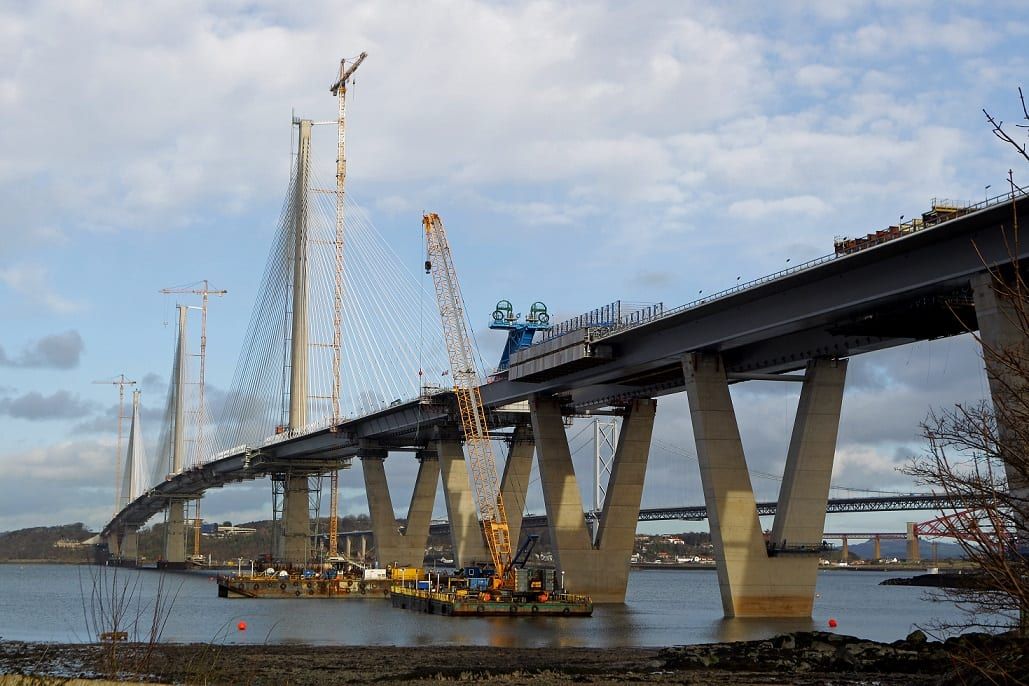 Scottish Economy Secretary Keith Brown said: "The public have been fascinated by the spectacular progress on the Queensferry Crossing.
"While there is a lot of work left before opening to traffic in May, completing the deck represents a true landmark moment that we've all been looking forward to.
"It's the moment Fife and Edinburgh are connected by a third, stunning structure across the wide waters of the Forth. It's a privilege to be here to see it.
"Every time I visit the bridge I'm struck by the expertise and endeavour of the workforce. Today is a hugely important milestone, one everyone involved should be very proud of. I'm sure I speak for many of us when I thank them all for their continued hard work and this fantastic progress."
ENDS