Hundreds of students protested today (Thurs) calling for Britain's highest paid vice-chancellor to stand down immediately.
Angry staff and students at Bath University waved placards and chanted demanding Dame Glynis Breakwell quit now.
Breakwell announced earlier this week she was standing down from the 450K-a-year job – but only after another year in the role and a further six month paid sabbatical.
But protestors say she should go immediately and today (Mon) held a demo in Bath to call for her to go.
The rally, the biggest at the university in years, was organised by the group Bath Students Against Fees and Cuts.
A Facebook event titled 'Resign Already! // Sack them All x Cut Rent // DEMO' has more than 600 people going while a further 1,100 registered interest.
The billing reads: "Our VC Glynis Breakwell has been embroiled in scandal of scandal for months now.
"She's hurt the reputation us students and staff have worked hard to build up over the years.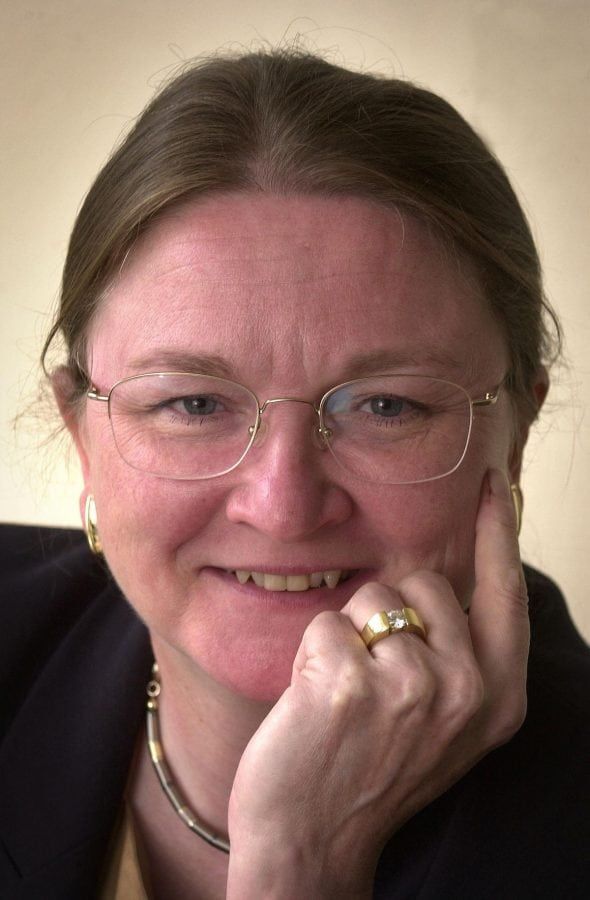 "She has the highest salary in the country, a free multi-million pound house, a free cleaner, an interest-free loan for her car, and claimed £20,000 in expenses last year, including £2 for biscuits."
The protest was called long before Dame Glynis announced she was standing down as vice-chancellor at the end of the academic year.
On Tuesday Professor Breakwell would step down in August and then retire in February.
Dame Glynis said: "I will be standing down as Vice Chancellor on 31 August 2018.
"On that day, I will have been in post 17 years which is one third of the lifetime of the University.
"During that time, I have served the University to the best of my ability and will continue to do so until the day I leave office.
"Since 2001 the University has changed dramatically. It has almost tripled in size and is now among the top universities in the UK.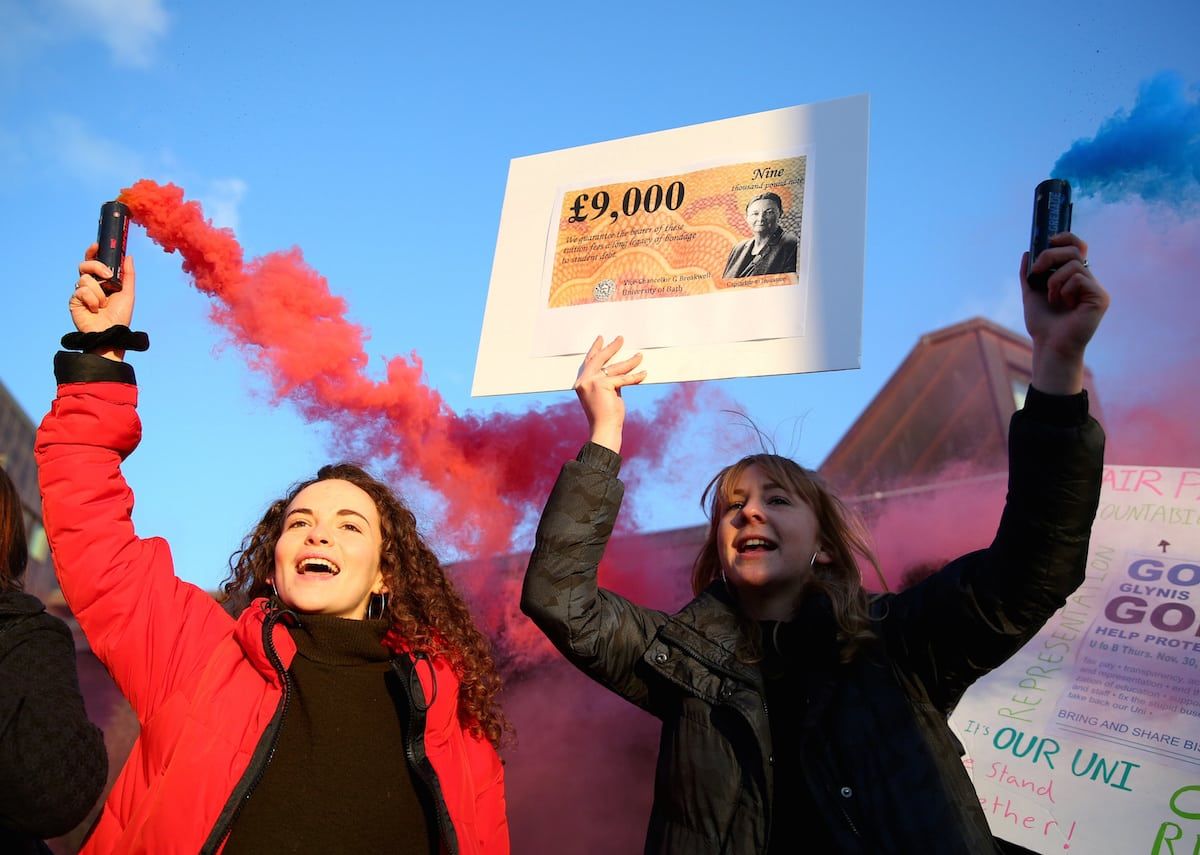 "It has had many great achievements in its first 51 years and it will go on to be even greater.
"Over the next few months, I hope to have occasions to thank the many friends and colleagues who have made this possible during my time here."
In a statement the university said she will then "take a sabbatical to further her academic research for a semester" before retiring on February 28 2019.
A spokesperson said: "This timeframe will enable an orderly transition as the University prepares to start the search for a new Vice-Chancellor."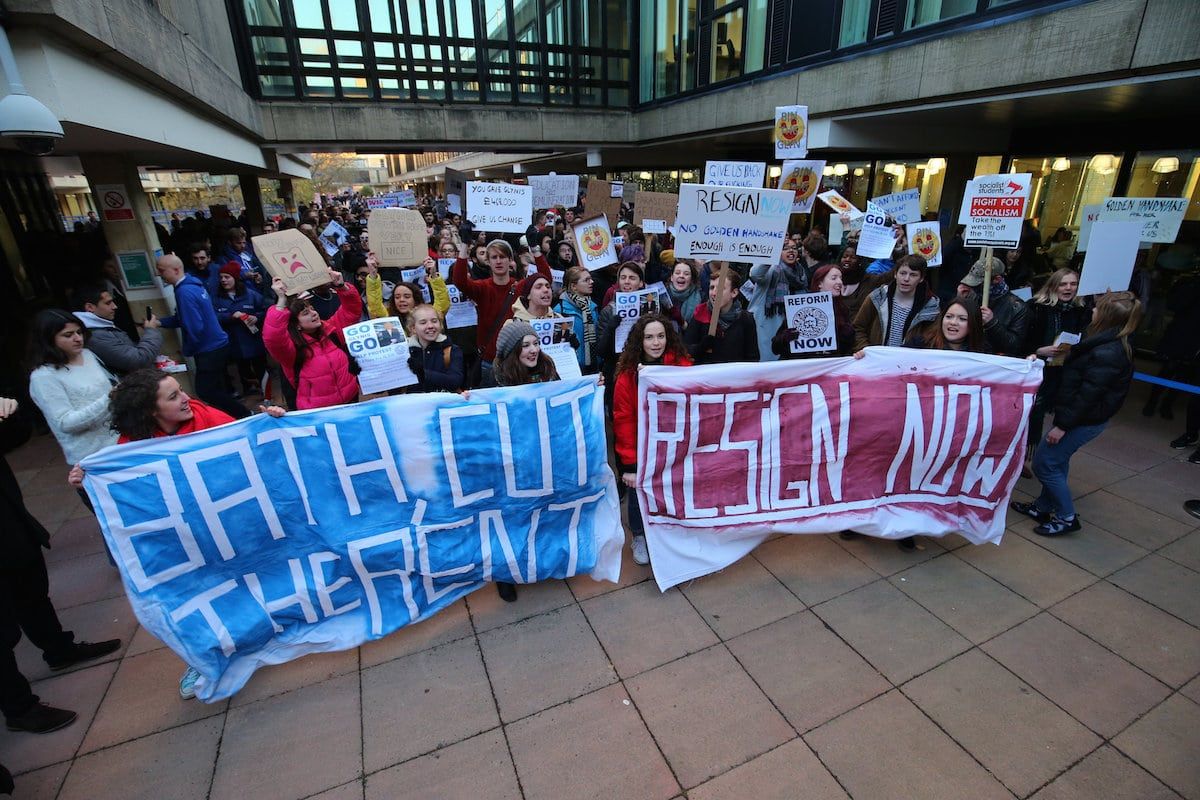 Thomas Sheppard, Chair of Council, the University's governing body, said: "Dame Glynis Breakwell has given outstanding service to the University of Bath, which has seen the University's national and international profile grow enormously under her leadership.
"She will continue to contribute to that ongoing success during her remaining months and through her academic work during her sabbatical.
"This is the time for the University community as a whole to come together to face the opportunities and challenges of the future."
https://www.thelondoneconomic.com/news/education/scuffles-break-bath-students-protest-britains-best-paid-vc-salary/17/11/
https://www.thelondoneconomic.com/tle-pick/why-we-need-university-technical-colleges/09/09/