These shocking injuries show burns suffered by an Indian woman who was allegedly doused in acid by her husband – for giving birth to a baby girl.
The victim, Farah Biwi, 25, suffered burns injuries to her face, hands and stomach after her husband Siraj Biwi, 32, allegedly threw acid over her on March 7.
The couple were married for eight years and have two children together, both girls.
Farah is now being treated in hospital after the attack – said to be motivated by her 'failure' to produce a male child and fulfil a dowry – in Moradabad, in the Indian state of Uttar Pradesh.
Police are searching for her husband and hope to arrest him for voluntarily causing grievous harm.
Farah said: "After the birth of the first girl only, my in-laws started to target me as if I deliberately delivered a baby girl.
"The harassment kept intensifying as time passed by.
"For the past year, things had become much worse.
"Under pressure from his family, my husband would ask me to get more money from my parents and give it to them.
"When I didn't oblige them, they started to beat me up.
"It come to a pass when my second daughter was born.
"I was trying to live with the daily dose of torture, and thinking about the well being my daughters.
"If I part ways from the man, who would provide for my two daughters and myself?
"But I could never imagine that he would go to the extent of pouring acid on me.
"I won't forgive him for this ever."
Farah's older sister, Nusrat Jahan, said: "Farah was married to Siraj, a labour contractor, eight years ago.
"However, for the past one year, differences between them had arisen after he started demanding dowry.
"And the birth of the second girl severed as the trigger for the latest incident."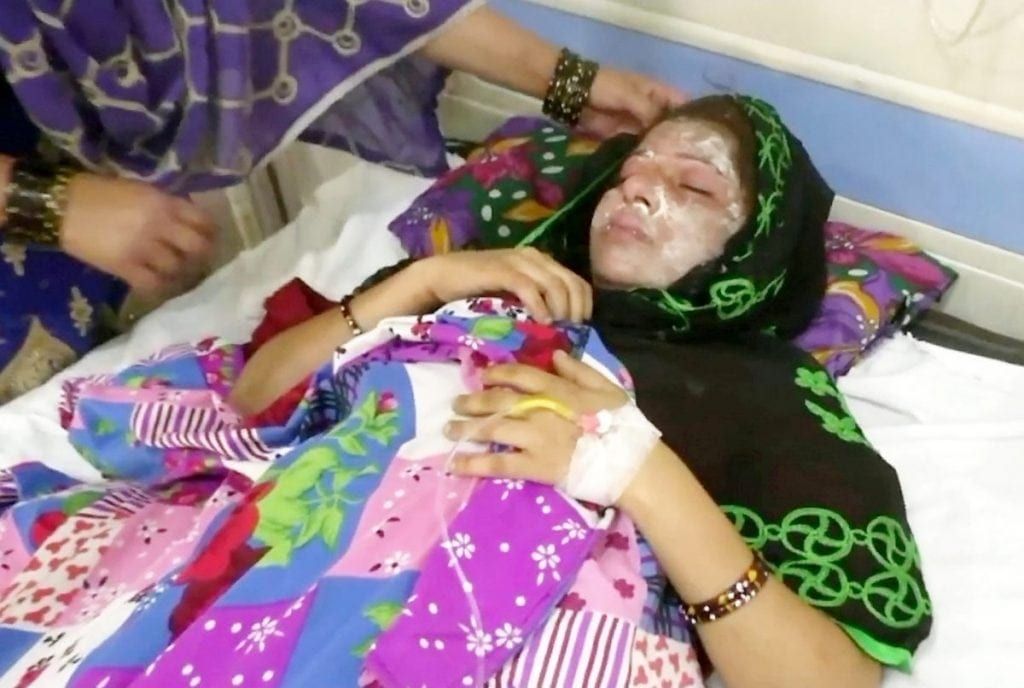 Refugee children a step closer to being reunited with families as MPs vote for "the right thing to do"
Young mum dangled her baby from a window when thug ex torched their home with kids inside
Women's rights activists in historic march for equal rights in birthplace of Arab Spring