London has become known as the place to be for those looking to start their successful career at some of the top companies based there. However, the fast-paced life of living and working in London can become very tiring, and burnout is a serious problem many people deal with. Companies need to recognise that it is in their best interest to look after their employees so that the quality of work does not drop, harming the company's growth.
One of the best ways to boost the morale of the employees of a company is to organise a corporate retreat that allows those who have been working hard to take some time to relax and feel rewarded for the effort they have put in. These trips can be just for a weekend and have proven effective in making employees feel appreciated, leading to a more efficient workforce. What's also great is that you don't have to travel far outside London to find fantastic corporate retreat places. Below, we will go through some of the best options companies can book to help their employees unwind and have fun.
Three Daggers Inn, Wiltshire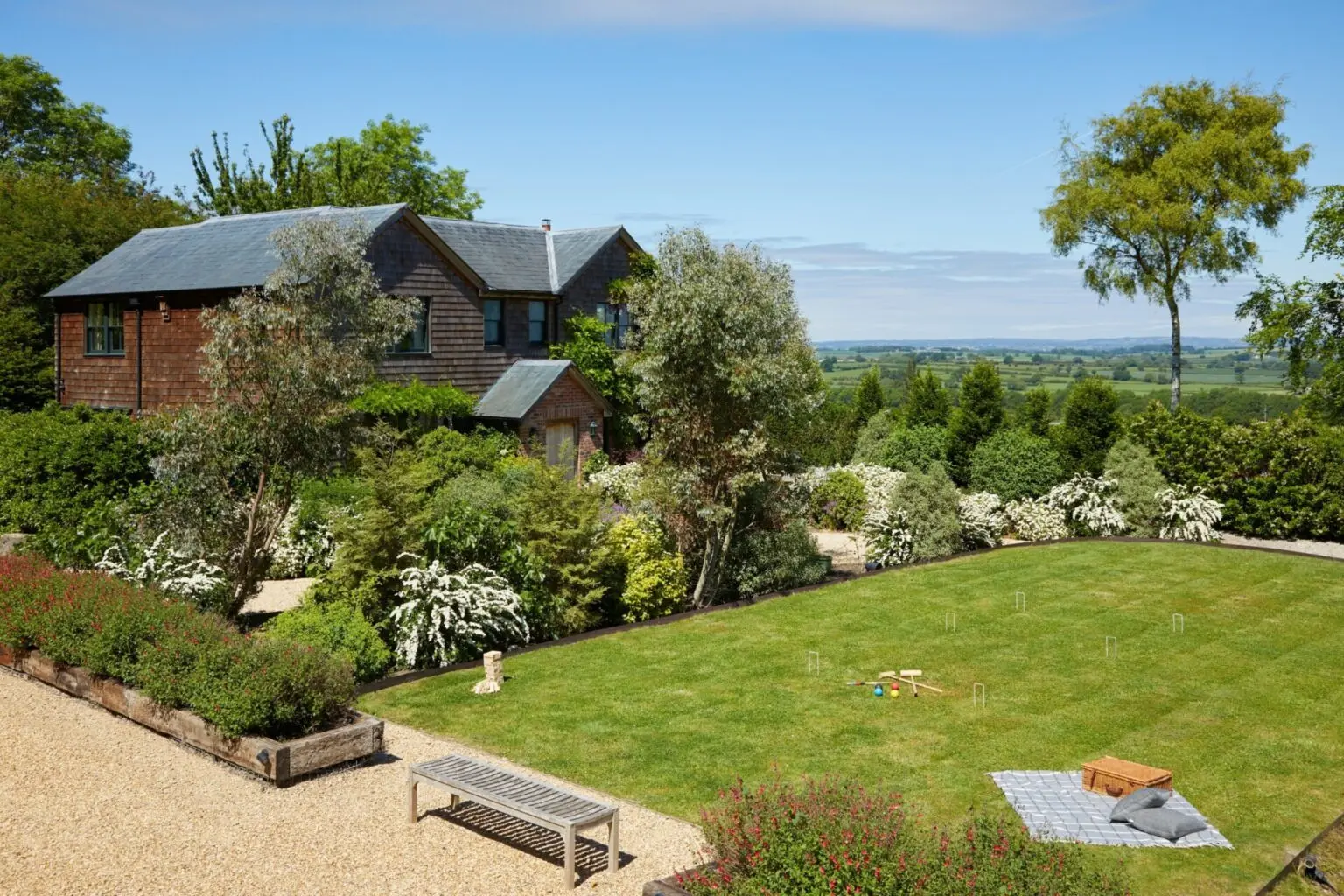 First up on this list is the Three Daggers Inn, located in the idyllic countryside of Wiltshire in the small village of Edington, which has an environment that is the polar opposite of London. This is the perfect place for a corporate retreat with several fantastic cottages that host up to 12 people, ideal for large groups. They have a traditional exterior with an interior that has been finished to an extremely high standard, offering guests a luxurious experience during their stay that allows them to relax completely. When it comes to Wiltshire holiday cottages, it doesn't get much better than those offered by the Three Daggers Inn.
In addition to the magnificent properties found here, the Three Daggers Inn has its own pub, offering guests a fantastic dining experience using ingredients sourced locally. They have made a serious effort to accommodate guests with different dietary preferences, meaning no one will feel left out with the options offered here. Whether visitors are lovers of fish and meat or are vegan, there will be no problem finding something on the menu that will appeal to everybody's taste.
Aside from the fantastic accommodation and excellent food offered here, there are also plenty of fun activities for the group to enjoy during their stay here. The Three Daggers Inn has a brewery where you can tour and learn about the process of making locally crafted beers. You also have the opportunity to try the different beers in their pub, which is the perfect place to spend the evening after a long day of exploring the surrounding countryside and town. If the weather is nice, you can also have a BBQ on the private patio on the grounds of the Three Dagger's famous Hillside Cottage.
Mitre Hotel, Surrey
Next on this list is a charming hotel on the scenic banks of the River Thames. This hotel is just 40 minutes from the centre of London; however, it feels like you are somewhere much further away. The rooms are elegant and homely, giving guests a fantastic experience, unwinding from the stresses of their daily lives. In addition, the Mitre Hotel offers excellent cuisine in their 1665 Riverside Brasserie, which can be followed up with an evening at the cosy library enjoying some top whisky. The Mitre Hotel is the perfect place to spend the weekend and feel rejuvenated after working hard in the busy environment of London.
Artist Residence Brighton, East Sussex
You can't go wrong with a trip to the seaside, which is why the Artist Residence Brighton has made its way onto this list. Local artists have designed the rooms here and offer guests fantastic ocean views. The surrounding area is full of fashionable shopping for visitors and several fantastic dining options that can host large groups, including those on a corporate retreat.
Being close to the sea helps visitors unwind and clear their mind in the fresh air, forgetting about their busy lives back in London. The Artist Residence Brighton also has excellent transport links, with the railway station being just five minutes away by car. This means that guests can travel here with ease and not have to worry about driving and parking their vehicles.
Everyone needs a break once in a while, and people must be able to take some time to relax and step away from their busy working lives. Corporate retreats are a fantastic way for company employees to get to know their colleagues better and build a sense of community. It can be overwhelming for those working in the busy environment of London every day, and a small break goes a long way in making employees feel rewarded for their efforts. There are many options for a corporate retreat, but it is lovely to know that you don't have to travel a long distance to feel like you are in a completely different part of the country.