Jonathan Tidswell-Pretorius, founder and operations director at Angus Energy, has told the London Economic that "aggressive" development plans are underway in what looks set to be an exciting year for the energy company.

The spotlight fell on Angus Energy last year when a 'boardroom putsch' installed George Bingham, the eight Earl of Lucan, at the head of the company.

"My general meeting request threw the company into a degree of turmoil but the matter was quickly settled following former CEO Paul Vonk's resignation," said Tidswell-Pretorius.

"In the long run I am confident that people will agree that it was a necessary step and in the best interest of all shareholders."

Tidswell-Pretorius says that the company is now driving ahead with gusto.

"I am now back in charge of the drilling team and I am confident that we will be able to come back and make a success of fresh tests at Brockham Well and Balcombe."

Well-publicised issues with planning permission at Brockham placed a national spotlight on the company.

"An article on the front page of The Times was not something I expected to to be facing," said Tidswell-Pretorius.

"That obviously delayed the company trajectory by almost 18 months, I take my fair share of responsibility for this.

"There is now a new board in place at Angus Energy and the company is returning to an even keel.

"We will be able to achieve a lot more in the rest of 2019 than we have been able to do in the last couple of years in total."
National headlines were also generated following the appointment of the eight Earl of Lucan as Angus Energy's executive director.

"He is a fabulous asset," said Tidswell-Pretorius. "Two of the big things that George Lucan is very keen on are corporate governance and investor communications."

"The first task is naturally a slow-burner but I think that he has already significantly improved Angus on our comms.  "George has certainly given me permission to communicate non-market sensitive information to shareholders via social media. 

"I know he intends that official communications should now be much more detailed and frequent going forward.

"George has also re-empowered me back in the role that I am good at – the operations side of the company. 

"Under my guidance, Angus will conduct a second extended well test at Balcombe – as soon as we get approval to do so from the HSE and OGA. 

"With all the information that was learned from the September 2018 attempt I am confident that we will be able to report a much better result to shareholders this time round."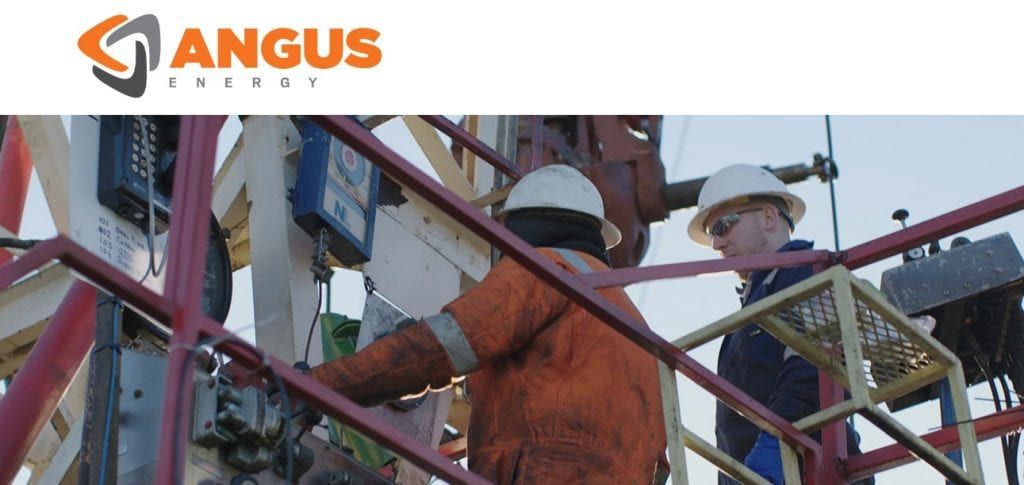 Jonathan Tidswell-Pretorius started Angus Energy so he could do things independently after spending ten years working for others on global offshore and onshore oil rigs.

"By saving up my offshore earnings and getting private investment from others I was soon able to identify some prospective UK onshore sites – Horse Hill, Brockham and Lidsey – and acquire them for Angus.

"I then brought Paul Vonk on board in order to manage the business side of the company.
"He had extensive experience in the financial and deal-making side of oil and gas, whereas my own expertise was in getting dirty and actually drilling."

The first of the sites to make any major progress was Horse Hill.

"I drilled the first well there in September 2014. We came back to it again in 2016 to flow test at the point where we had record flow rates for an onshore UK drill.

"Angus then sold out of the Horse Hill well, which was a shame because it is a great asset. I still regret this.

"However, it was necessary at the time because we were able to raise money to list on AIM and to concentrate on Lidsey and Brockham as a publicly traded company.

"Things got off to a good start with the successful drill of another oil well at Brockham." 
Tidswell-Pretorius is now confident that 2019 is going to be an extraordinary year.

"The company is set to become a technical partner on several big and exciting ventures, we will unveil those details shortly.
"It has been a helter-skelter journey with Angus over the last two years – particularly in the last six months.
"However, I am confident that we now have the right team in place both at board and operational level for a spectacular path forward.
"All being well, shareholders will see results to be cheerful about in the near future.
"I certainly hope so, since I am still a pretty significant shareholder myself!"