London celebrity photographer Richard Young has photographed a group of young cancer survivors as part of an awareness campaign for a national cancer charity.
Richard Young, who grew up in North London, made his name photographing the likes of Freddie Mercury, David Bowie, Joan Collins, Kate Moss, Angelina Jolie, Andy Warhol, Marvin Gaye, Mick Jagger and Stevie Wonder, to name just a few.
The photography is part of a month-long awareness campaign from CLIC Sargent, the UK's leading national cancer charity for children and young people, called #NoFilter4Cancer which aims to reveal the 'hidden costs' of cancer for young people in body image, self-care and mental health.
Richard invited six young people from around the UK, all affected by the issues the campaign focuses on to come to his studio in Kensington for the day.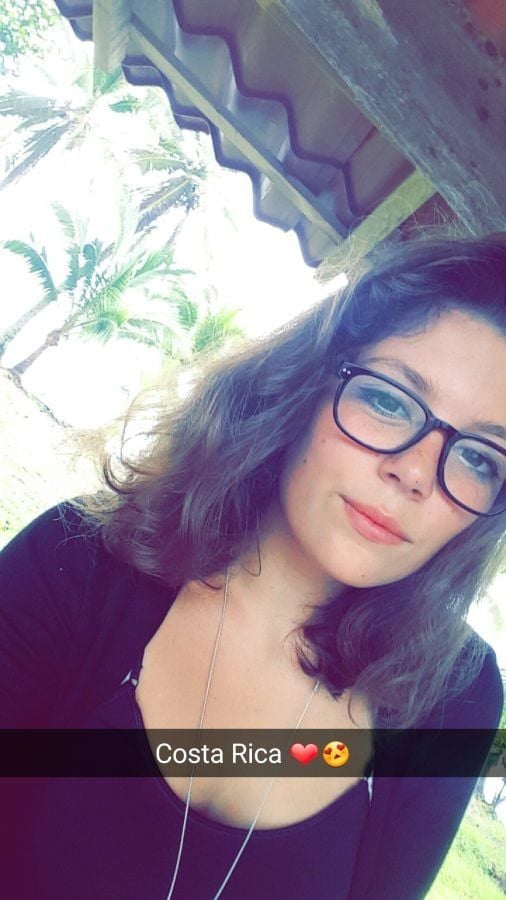 Along with his wife, Susan Young, Richard has been a long-standing celebrity ambassador for the charity.  He said: "Throughout my career I have photographed many celebrities; however this CLIC Sargent campaign has been by far the most important job of my photographic life."
Richard's first wife, Rita died from breast cancer, leaving him to care for his two young sons. He said: "I know only too well the importance of support and care.
"The support and guidance that CLIC Sargent offers is something that cannot be quantified and it is my privilege to help promote them in anyway I can."
Julie Eberhardt, 18, from Wimbledon, was one of the six young people chosen to take part in the shoot. Julie was diagnosed with Lymphoma (Non-Hodgkin's Large B-Cell) in September 2016, after experiencing weight loss and finding a lump on the back of her throat, which she described as "an immense shock." Julie then underwent treatment at the Royal Marsden Hospital and received practical, emotional and financial support from a CLIC Sargent Social Worker.
This campaign is close to Julie's heart as she made the big decision to shave off her hair on her 18th birthday.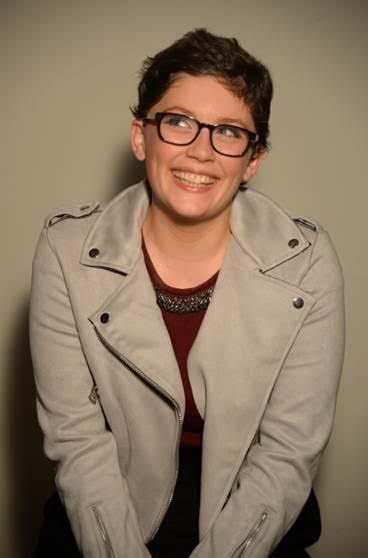 "I couldn't believe that this was happening to me, I was feeling perfectly fine, but yet I had this life threatening illness, and if I had not noticed these small but significant symptoms I may not have had so much luck with the treatment and may not have been in remission this fast."
"I cut my hair because I couldn't bear seeing my bed full of hair in the morning and seeing it falling off everywhere. My family and friends were also there, and I needed support as I had not imagined that it would be something that I would ever have to do. It was intense. I guess that it was more liberating that anything else as I had finally accepted the fact that I was sick.
"I lost a lot of confidence in myself as hair was one of my strong points in having confidence, and I went from losing weight to gaining twice as much. I still have scars from some of the operations, and will always have them. It is now what helps me get stronger more and more every day, as every time I see them, I think to myself that, if I got through cancer, I can get through anything."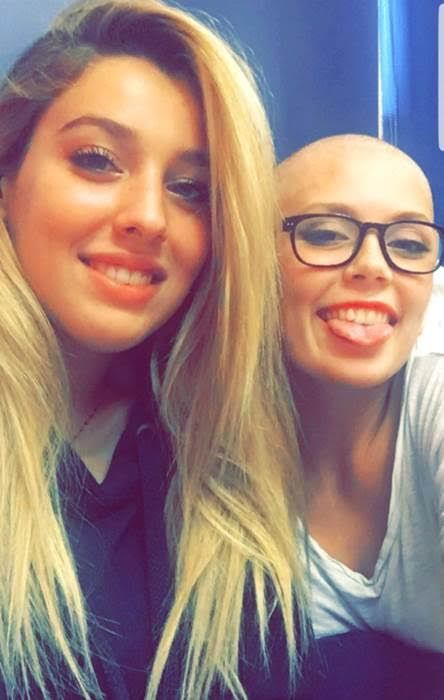 Now in remission, Julie is keen to give something back to the charity and hopes to raise vital awareness through the campaign.
"My first contact with CLIC Sargent was a few days after I arrived at the hospital. My social worker Charlotte offered to help with anything I needed and were all very supportive.
"The support made a big difference as my family and I needed to talk and have someone to help us accept what was happening. Without CLIC Sargent my experience would have been harder to cope with.
"Having my photo taken by Richard made me feel special and boosted the confidence that I had lost. It also felt amazing to help raise awareness to this cruel disease that affect much more than people may know.
"I was so glad to take part in this. I think that helping raise awareness and participating in a campaign like this is the least I could do to give back after what I have been through. And I hope that it will help other patients feel hopeful and confident about themselves and their treatments."
Kate Lee, Chief Executive at CLIC Sargent, said: "Together with young people like Julie and amazing supporters like Richard and Susan Young, we are exposing the hidden costs of cancer and talk about what life really looks like for them. This campaign gives young people the power to explore body image and mental health issues and tell it how it is, unfiltered."
For more information about #NoFilter4Cancer campaign search for CLIC Sargent on social media or go to www.clicsargent.org.uk.