As a leading cancer charity, working with us brings many business benefits including employee engagement and retention, mentoring opportunities and improved cancer awareness for employees.
Many businesses are attracted to Macmillan because of the wide-ranging support we can offer their workforce through the challenges cancer can bring. We have decades of expertise in helping people living with cancer, and are an invaluable resource for employers who want to improve the support for their staff.
As one in two people will get cancer at some point in their lives , Macmillan wants to ensure that HR and line managers are equipped to support employees affected by cancer. Through 'Macmillan at Work' we provide senior staff members with information, resources and bespoke training. This ensures appropriate policies and procedures are in place, and that reasonable adjustments are made so people with cancer can access the support they need to stay in, or return to work if, and when they are ready and able.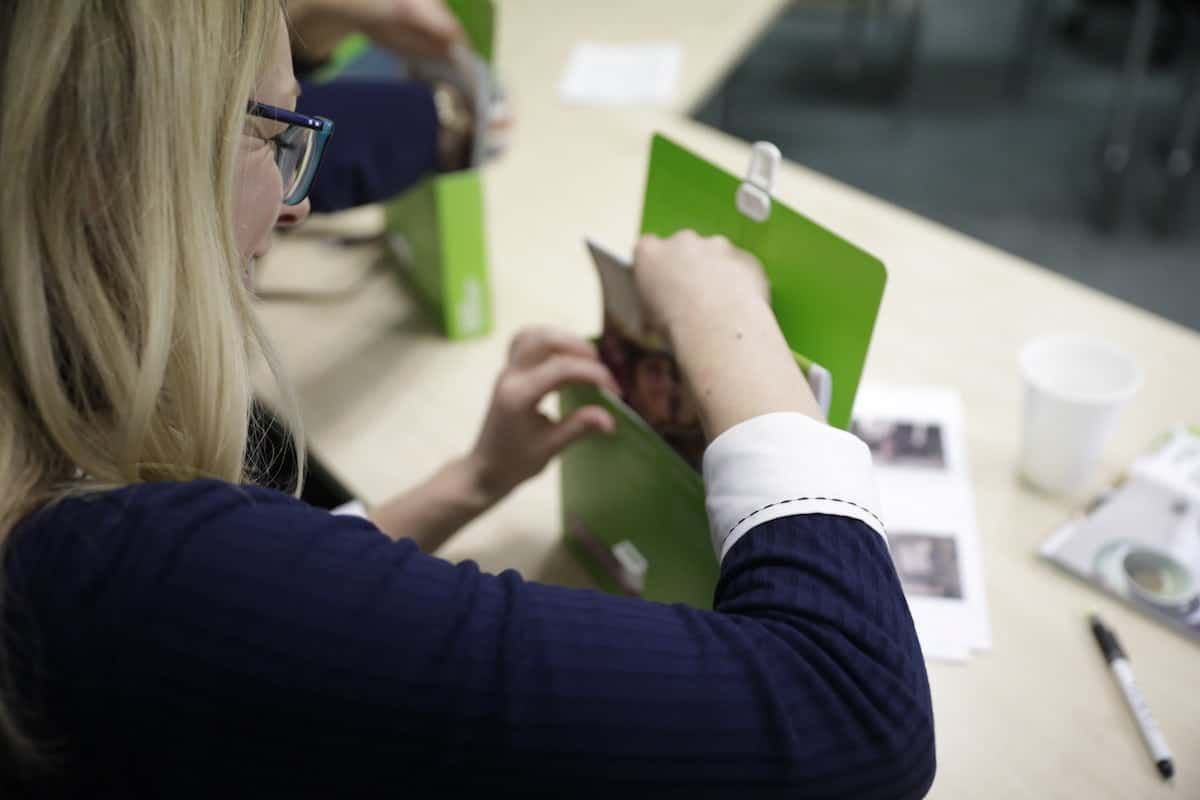 Liz Egan, "Working through Cancer' Programme lead at Macmillan Cancer Support says, "With more people with cancer living longer and the general population retiring later, the number of working age people with cancer is predicted to reach 1.7 million by 2030 . We know that for most people with cancer who were working when diagnosed, continuing work is important to them (85%). This can be because they want to 'to maintain a sense of normality' (60%) or because they 'need the money' (54%) . Whatever the individual's reason, 'Macmillan at Work' is there to help employers understand cancer better, and know how best to support staff affected by cancer."
Also available to partners who are signed up to 'Macmillan at Work', we have a new role called Macmillan Neighbours. Our Macmillan Neighbours are volunteers who have been trained to offer peer-to-peer cancer support to their colleagues and where necessary, signpost them to Macmillan services and local cancer support.
In 2016, we decided to trial the Macmillan Neighbours with our partners Travis Perkins and Benchmarx, as we knew that they had a 75% male workforce, and that men are reluctance to seek cancer support. We believe that if men are not proactively looking for information about cancer, then our Macmillan Neighbours can ensure it is visible in the workplace, and be on hand to start those conversations.
Mark Ryan, branch manager at Travis Perkins in Luton, is one of the first Macmillan Neighbours trained. Of the role he says, "I didn't realise what help was available from Macmillan. My goal is to now raise as much awareness as I can so that it makes people's lives that bit easier in such an impossible time. Just getting people to the right support is so important."
Over the past year and a half, 34 employees from three of our construction sector partners have completed the training and are now active across the country. In the first six months of the Macmillan Neighbour role, the volunteers provided one to one emotional support to over 100 people and handed out over 500 information leaflets.
Senior buy-in of the role has been vital, and the Neighbours have been given slots at conferences and staff events, allowing them to present to large numbers of colleagues at once. Many of our Neighbours have been supported by Macmillan, and by talking to large groups, they can bring the cause to life and help us to reach even more people.
It is early days for the Macmillan Neighbours but feedback from partners shows that it is working. Paul Tallentire, CEO of Travis Perkins and Benchmarx Kitchens & Joinery says, "We know that some of our colleagues can be reluctant to talk about sensitive subjects with line managers and senior members of staff, and the Neighbours programme is proving a wonderful way to get people talking about health and cancer. So far, the programme is working well, with cancer awareness improving across the company. We have just put a new group of volunteers through the training and hope to continue to integrate the Neighbours into our teams in the future."
In 2017, we trained a second generation of Macmillan Neighbours, enabling some of our other construction corporate partners to benefit from the scheme, and plans are in place to expand it into other sectors.
With Macmillan at Work and our Macmillan Neighbour volunteers, we can offer partners a unique way to support their work force and customers. Through 'top down' HR training to 'bottom up' awareness-raising we ensure that Macmillan Cancer Support is imbedded in the business, so people living with cancer are aware of the support available.
Basing our corporate partnerships on more than just fundraising brings benefits to Macmillan too. Partners are more engaged, leading to longer term partnerships, and employees who are more aware of the support we offer to those diagnosed with cancer. Macmillan want to support as many people living with cancer as we can, and our work with partners is another way of reaching this aim.
For more information on Macmillan at Work visit www.macmillan.org.uk/atwork  For more information about the Macmillan Neighbours contact corporatevolunteering@macmillan.org.uk 
https://www.thelondoneconomic.com/news/the-financial-cost-of-cancer/17/03/
https://www.thelondoneconomic.com/lifestyle/tips-coping-emotional-impact-cancer/03/07/