A little boy has had his dreams of becoming an actor dashed despite landing a coveted part in a massive TV ad campaign – because his school refused to let him have the day off for filming. Ethan Solomon-Roberts wants to become a big Hollywood star and was over the moon to have beaten thousands of other children to land a part in a new advert for Sainsbury's 'Back to School' campaign. But the six-year-old is now devastated after his school banned him from the taking a day off for filming, because he missed out on his debut part.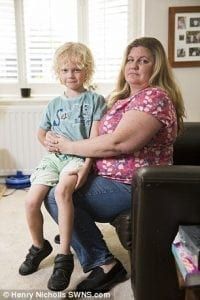 Fuming mum Janet Roberts, who is a teacher herself, blasted Oakhill Primary School in their home town of Woodford Green, north London, after they denied the blond starlet the day off. The 42-year-old says the school would have happily let little Ethan have a day off it was for a sporting activity, but are refusing to indulge his acting hobby – which he hopes will one day land him a part in a Star Wars film.
He said: 'I'm really upset. I've always wanted to become an actor. I love Star Wars and How to Train your Dragon, but my school said I could not go to the advert, so I had to go to school instead.
'I hope this was not my only chance to become an actor.'
His mother added: 'This was his dream – he loves the idea of becoming an actor, and this was a really great opportunity.
'He wants to be his own star and be in films – I can't believe his school would refuse a little boy his dream.
'I had to ask for him to have the day off because that's the proper way, but I can't believe they would betray him like this.'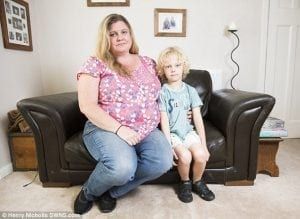 Watch Video Here