The Red Lion is set to host the fifth annual Great Sausage Roll Off this evening, with finalists from across Britain entering sausage rolls with the hope of been crowned Britain's best.
The Barnes pub has been giving this much overlooked buffet item the attention it deserves since 2013 with an event that has been described as the X Factor meets Masterchef.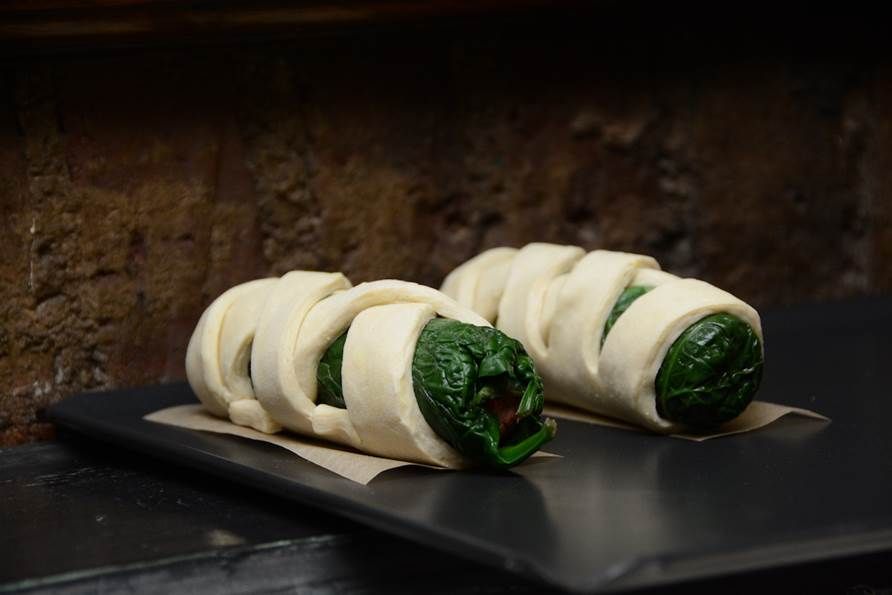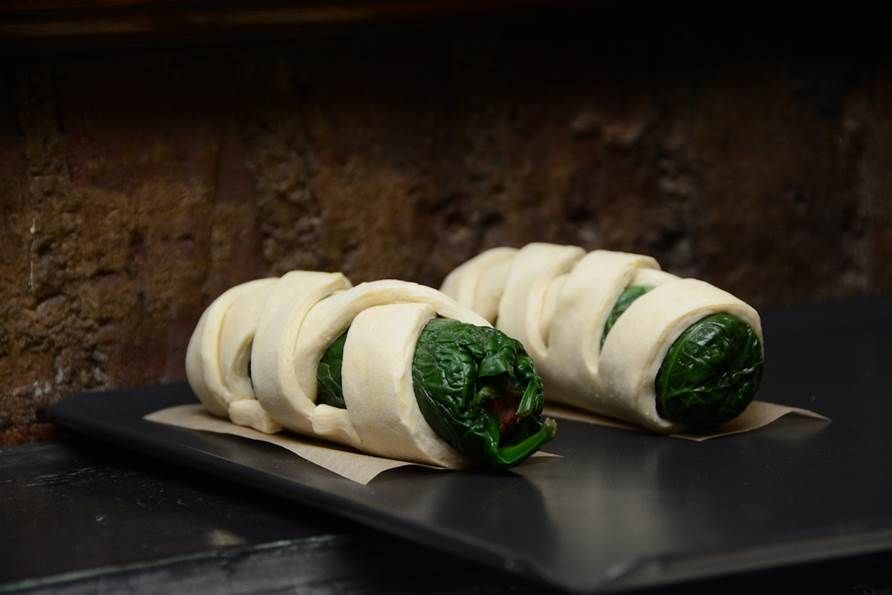 Tonight's live cooking event, which will feature around 20 professional chefs who take their turns bake their own take on the sausage roll, is open to the public and kicks off at 19:00.
Last year's winner was Chef Phil Harrison who defeated other shortlisted chefs (including previous years' winners) with his pheasant and black pudding sausage roll, accompanied by turnip dip.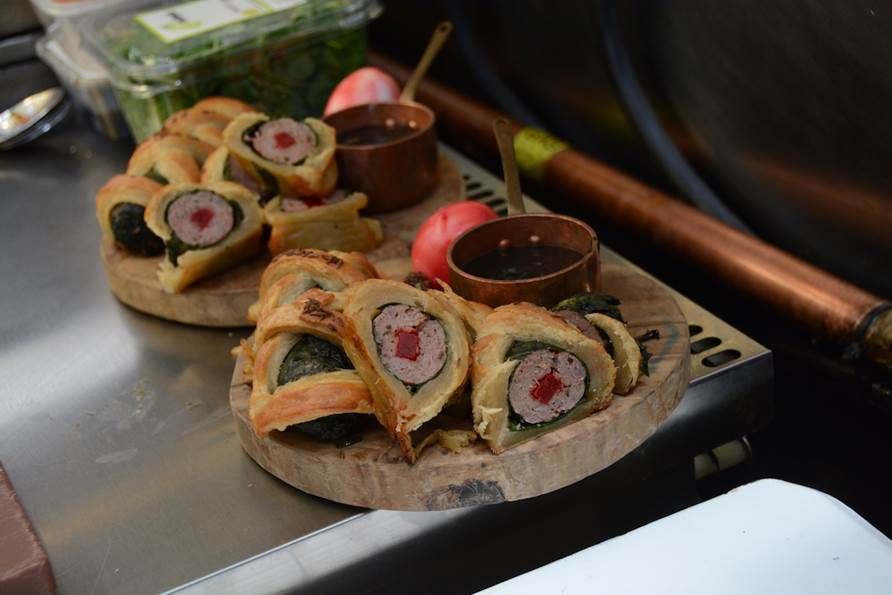 Chef Ollie Couillaud's 'The Lemmy' sausage roll, featuring sage, garlic and onions cooked in Jack Daniels, came in second and Fuller's Chef of the Year, Jade Clarke of the Hind's Head, claimed third place with a daring Venison and wild mushroom creation.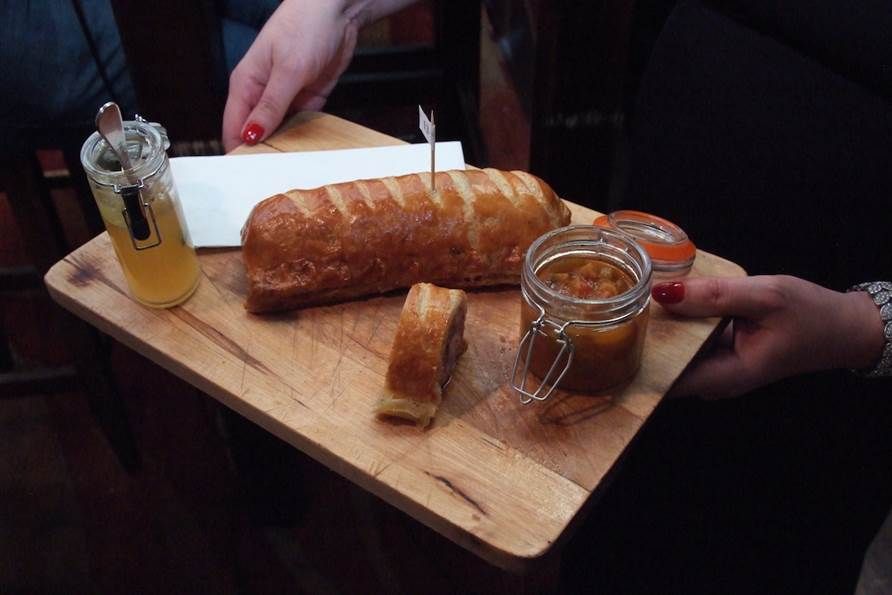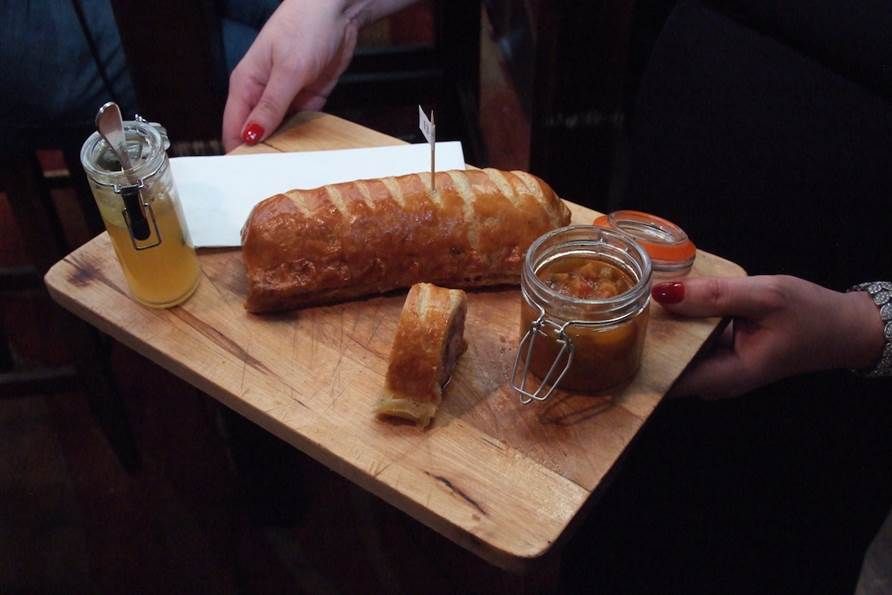 THE GREAT SAUSAGE ROLL OFF FINALISTS
The Dining Room, Abersoch
Chef Si Toft @eldiningroomi
Stoke by Nayland Hotel Golf and Spa
Chef Alan Paton @alanpaton7
The Botanist, Broadgate
Chef Daniel Merry @BotanistEC2
Chef Mat Follas
@matkiwi
BAFTA 195 Piccadilly
Chef Anton Manganaro @AntonManganaro
Charlies Norfolk Food Heroes
Chef Charlie Hodson @charlieboychef
Green & Fortunes at Sea Containers
Chef Brendan Fyldes @BrenFyldes
Rocksalt Folkestone
Chef Simon Oakley @Simonoakley1
The Knife & Cleaver, Houghton Conquest
Chef Jon Leyton @KnifeandCleaver
The Compasses Inn, Crundale
Chef Rob Taylor @compasses_inn
Down Hall Country House Hotel
Chef Matthew Hill @hillmatt16
City Glen Pub Company
Chef Oliver Marlowe – @ollymarlowe
Morden Hall
Greig Hunter @greighunter
Temple and Sons Restaurant
Chef Keith Hooker @templeandsons
BH Live
Chef Stewart Parker @stewart__parker
MYPIE
Chef Chris Brumby @MYPIE_LDN (2014 Roll Off Winner)
Prep Cook Eat Supper Club
Chef Phil Harrison @prep_cook_eat (2016 Roll off Winner)
The Kings Head, Wickham
Chef Catharine Johnson @Cazj308Cazj
The Chamberlain Hotel Minories
Chef Kev Jones @kevjonesefc
Photo Credit: The Red Lion, Barnes