One of the rarest Star Wars toys ever made has been unearthed in a loft still in its original box after gathering dust for almost 40 years.
The unopened Tie Bomber 'Authentic Imperial Spacecraft' from the 1980 film The Empire Strikes Back was recently discovered at an auctioneer's valuation day.
The die cast metal toy is now expected to spark major interest among fans of the cult movies when it goes under the hammer on June 20.
It was discovered in Coalville, Leics, belonging to a 77-year-old ex-Palitoy clerical worker who brought it home for their son to play with in 1983.
British toy company Palitoy was based in the small mining town and produced other popular figures such as Action Man, Tiny Tears and Play-Doh.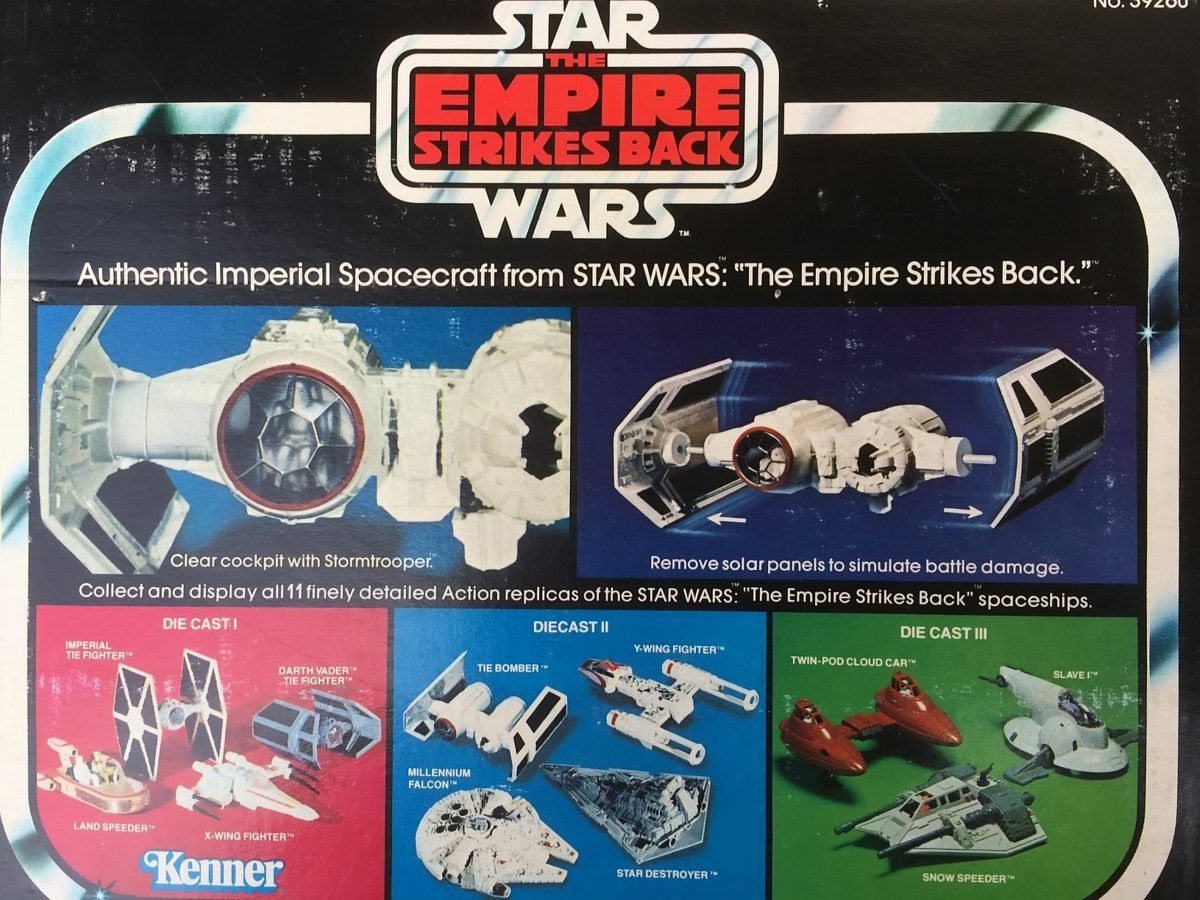 The piece of movie memorabilia is expected to fetch between £250 to £350 when it is sold by Hansons Auctioneers in Etwall, Derbys.
David Wilson Turner, head of the toy department at Hansons said: "When original, vintage Star Wars toys are untouched and in their original packaging, they're unmissable for collectors."
The owner of the Tie Bomber, who wanted to remain anonymous, said: "I was a clerical worker at Palitoy for 12 years from 1983 to 1995 and, from time to time, surplus stock was sold to staff.
"I assume this toy was sent from America to test whether it would sell in the UK.
"My son used to like Star Wars and I often bought toys home for him.
"For some reason, this one was never opened and I found it in the loft. If I bought it in 1983 it's been there for 36 years."
The die toy was found by Hansons toy expert Steve Fulford at a free valuation event at Marlborough Square Methodist Church in Coalville.
He said: "I'm really excited about this. The Tie Bomber is the rarest of the die cast Stars Wars toys and few have survived in their sealed boxes.
"The toy was only released in America and around 75,000 were made.
"The spacecraft appeared for a few seconds in The Empire Strikes Back and it's thought its minor role in the film led to poor sales and the cancellation of the product in 1981.
"It's amazing to find one but it should be no surprise it's turned up in Coalville.
"The Tie Bomber was actually made in Cincinnati, Ohio, by Kenner Products but a note on the box tells us it was a sample. Perhaps it was sent to Coalville for assessment.
"With the huge demand for Star Wars toys Hansons has witnessed in the last 12 months, the price could skyrocket into orbit."
Last year 60 Palitoy Star War toys more than trebled their estimate of £2,000 to £3,000 to sell for £9,240 at Hansons.
A Star Wars Return of the Jedi tri-logo carded action figure, Yak Face, made £700 from a £40-60 estimate.
https://www.thelondoneconomic.com/film/vintage-star-wars-toys-bought-for-pennies-set-to-fetch-thousands/03/04/