There are few artists in history who used colour so vividly than Van Gogh. His masterpieces revolutionised artistic practice and style and had a profound influence on the art of the 20th-Century. But aside from his most famous works, few know much about the real Van Gogh other than his missing ear. Giuseppe Cafiero's enlightening new audiobook paints a very different picture of the "mad genius", finds Lucy Bryson.

By Lucy Bryson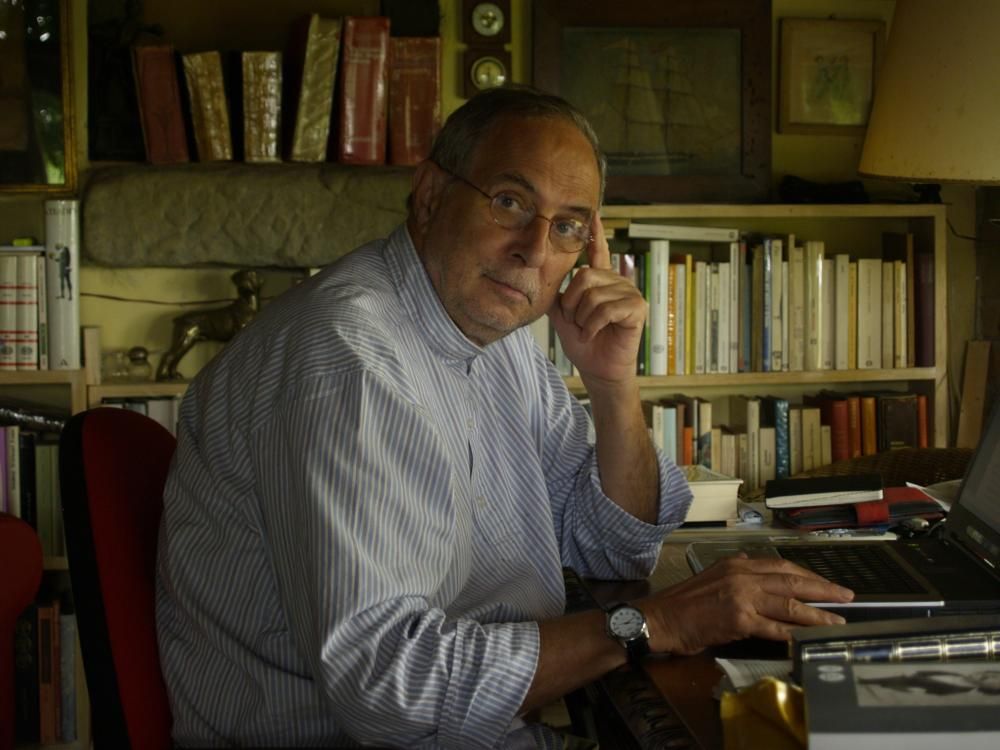 Vincent Van Gogh: The Ambiguity Of Insanity is an impeccably researched audiobook that sheds fresh light on a man widely regarded as a tortured genius.

Drawing on letters between Van Gogh and his brother Theo, author Giuseppe Cafiero reveals the painter's two greatest sources of inspiration and anguish: women and places. Through the medium of bio-fiction – a new genre coined by the author, himself an acclaimed Italian playwright and journalist – the book examines the role and influence that female figures and physical locations had on his life and passions, and on his mental health.

Cafiero uses women and places to categorise the various 'chapters' of Van Gogh's life. These women – whether family members, lovers, tormentors, models or muses – are presented not only as flesh and blood characters but also as symbols for the dizzying highs and insurmountable lows that so deeply affected him. Van Gogh was, we discover, a vulnerable and introverted individual who craved companionship and avoided it in equal measure.

But just as Van Gogh's emotional and artistic life was shaped by the women he encountered, so too was it inspired by the places he lived, studied and painted – from the richness of The Hague to the Dickensian decay of London's insalubrious back alleys; the hills of Montmartre and the fields and waterways of Amsterdam, all had a profound influence on a man who, according to Cafiero's fascinating portrayal, was deeply susceptible to external influences.

Over the course of 10 chapters – beginning with Ursule Loyer (London) and Vincent's early romantic stirrings, the book ends with Theo's marriage (Johanna, Paris – Auvers-sur-Oise) and Vincent's downward spiral into self-harm, hospitalisation and eventual suicide.

We learn, too, about Van Gogh's early religious zeal and about his unrequited loves (his
unhealthy pursuit of his cousin Zee, among others). Then there's his disastrous relationships, including the collapse of his friendship with fellow painter Gaugin.

Cafiero, whose earlier works include fictionalised biographies (of sorts) of Edgar Allan Poe and Gustave Flaubert, must once again be applauded for the painstaking extent of his research. Rather than sensationalising the artist or his mental condition, Vincent Van Gogh: The Ambiguity Of Insanity is thoughtful, considered and based on true events. Above all, he writes with a rare compassion and respect, and cleverly brings the pain that Van Gogh suffered through rejection and toxic relationships to life.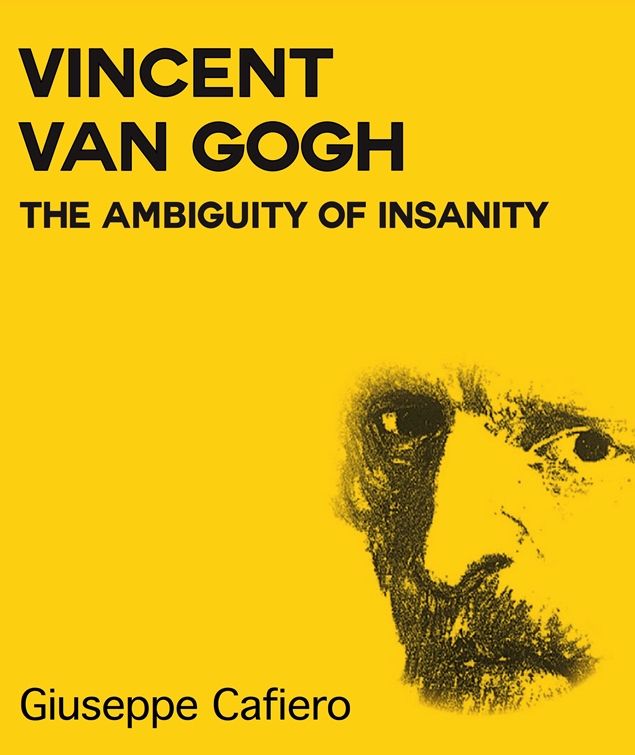 Vincent Van Gogh, The Ambiguity Of Insanity by Giuseppe Cafiero (Rowanvale Books), is out now as an audiobook on Amazon UK, Audible or iTunes.
Q&A with Giuseppe Cafiero

We sit down with the acclaimed Italian author Giuseppe Cafiero to find out more about his new audiobook, Vincent Van Gogh: The Ambiguity Of Insanity.

Q: You have previously written about the lives of authors (Gustave Flaubert, James Joyce, Edgar Allen Poe, and Mario de Sa Carneiro). Did it require a different approach to writing about an artist?
A: Everything about Van Gogh is special – his art, his colours, and even his madness and anguish. He was a sublime artist with such a unique background that it felt absolutely right to celebrate his life and works in this way.

Q: How much did you know about the life of Van Gogh before writing the book? Did the research change your understanding of the man and his art?
A: I knew Van Gogh's paintings very well, but I came to understand the man as a person intimately thanks to his correspondence with his brother, Theo.
Naturally I examined Vincent's life with depth through research and uncovered an extraordinary person whose personality was a colourful and often confusing blend of uncertainty, anxiety and madness.

Q: What made you decide to divide the book into chapters based around women and places that impacted on Van Gogh's life?
A: The importance that places and women have had in the life of Vincent Van Gogh were crucial in telling his life story accurately. I found that places and women were inextricably linked. The places determined the knowledge of the women he loved, and this knowledge could only take place in those places. It was an unbreakable bond.

Q: How do you think Van Gogh's view of the places he lived were affected by the women he met there – his early experiences of unrequited love, for example?
A: The women in his life were symbols that represented a place. I do not think his relationship with those women was deep love but rather a sublimated spirituality. It was a totem that offered itself as a ritual representation

Q: Obsession is a key theme in the book – how do you think Van Gogh's tendency towards obsessive fixations and behaviour affected his career as an artist (for good or bad?)
A: Obsessive fixations and behaviours influenced his life. An example is his obsession of colour, the search for colour, and the hue of colour. The same can be said for his preparatory drawing, brush strokes and shadows. The same fixations influenced the chiaroscuro and the melancholy of looks. Obsessions that are unique virtues, intimate needs, special attentions.

Q: What do you think the book reveals about Van Gogh that readers may not have previously considered?
A: I hope readers will understand how Van Gogh's work – his colour shades and fixation on the pictorial trait – were influenced and driven by the people and places he experienced.

Q: The name of the book is 'Ambiguity of Insanity' to what extent do you think Van Gogh's mental illness affected his work?
A: Van Gogh's folly influenced his painting considerably. Madness was the only means to look at the object or the person to portray in addition to physically catching the spirit.

Q: Correspondence between Van Gogh and his brother is a key component of the book – how would you summarise the relationship between the two brothers?
A: It was a complex and difficult relationship. Theo's affection for Van Gogh was profound and disinterested. Van Gogh's affection for Theo, on the other hand, was twofold: A deep love and a deep resentment. In the case of the latter, because Van Gogh believed that Theo did not do enough to sell to his paintings.

Q: The book gives an impression that Van Gogh was compelled by the idea of redemption, his own and other people's. To what extent do you think Van Gogh's religious upbringing impacted on his life and his career as an artist?
A: Van Gogh's religious education had a strong impact at the beginning of his career as a painter. He later moved away from the practical religion while remaining deeply attached to the concept of redemption. A spiritual redemption that had little to share with the iron religion of his childhood.