A transgender woman has launched the world's first range of specially designed luxury lingerie – for trans women.
She said trans women who haven't had surgery have few options to help conceal their genitals – and what's out there is a far cry from anything found on the shelves of Victoria's Secret and Anne Summers.
Carmen Liu, 27, from London, has designed flattering underwear that 'tucks' the genitals in while featuring pretty bows and lace trimmings usually found on conventional lingerie.
Slamming the traditional 'gaff' – which she describes as the "love child of Borat's mankini and a jock strap" – Carmen says all women deserve the experience of wearing sexy lingerie.
She is also adding bras to the range to match her innovative bottoms, which keeps the area down below looking flat with a secret combination of design and fabric.
As well as underwear, the entrepreneur is also bringing out her own 'tucking tape' – which is safe for skin and a less painful alternative to household tapes that many trans women use.
The tape can be used on its own or in conjunction with the underwear to help trans women feel "more secure".
Carmen said: "It's something I think is very important.
"What a lot of trans women do is they use tape, a household tape or even Gaffa Tape.
"Taking that off is very damaging to skin. They want it to be flat and look as feminine as possible and not be spotted as transgender.
"It can also be such a worry, you are worrying all day about having to pull this tape off, it's not pleasant.
"The tape we have designed is safe to use on the skin. It allows trans women to be able to tuck comfortable and safely.
"You don't want to be damaging down there, you just want it to be simple – as simple as putting on your eye lashes."
Carmen, who is originally from Morecambe Bay in Lancashire, said she burst into tears when trying on her first prototype – because she had never felt so comfortable.
The lingerie have cotton gussets inserted into them – just like cisgender underwear.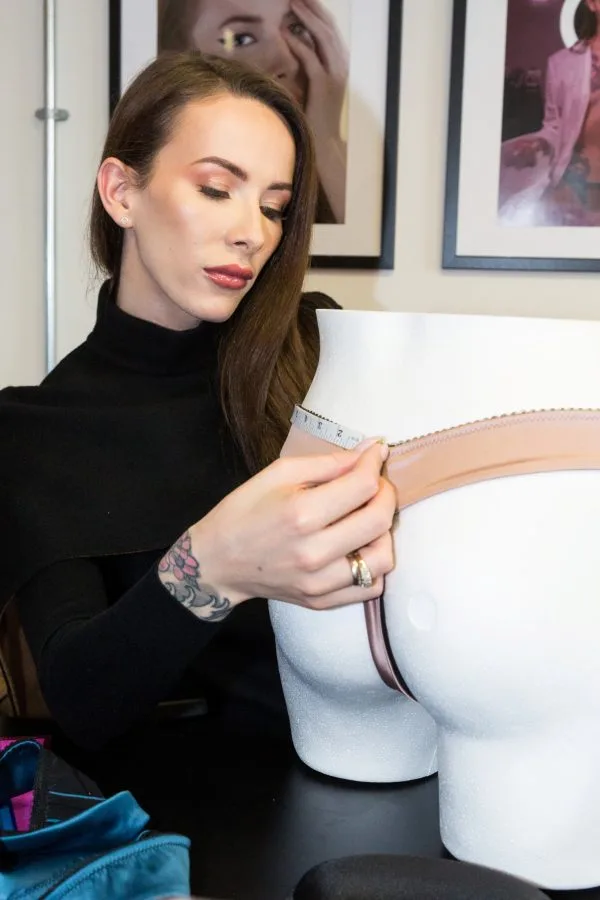 This is believed to be a first in transgender underwear, as a 'gaff' is made of a cheap swimwear-like material that is heavily elasticated.
The gaff also only comes in four colours and four sizes – while Carmen's new range comes in 16 different shades and six sizes measured by waist size.
Petite Carmen said she was barely able to fit into the extra small version of the gaff as, measuring in at a 32 inch waist, was too large for her smaller frame.
Carmen said: "The gaff has done its job for the last few decades, but every woman deserves to wear lingerie.
"Sometimes with the gaff it feels so painful you have to keep changing your seating position just to take your mind off the pain.
"The range has a purpose because it's tucking at the same time.
"We have put a lot of thought into designing the lingerie and I put a lot of care into it. It's important we can give people what they want.
"The first time I tried it on I started crying. I was so comfortable and normally we do not feel comfortable.
"This journey has been the most rewarding thing I have done in my whole life.
"I have cried more in this past year then I have in my life."
The former ballet dancer said her journey began when she stopped wearing male clothes on December 13, 2014 – her "trans birthday".
Carmen spent her teenage years believing she was a gay man and says the level of awareness about gender dysphoria was not as good as it is now.
She spent eight years studying at the Royal College of Ballet in London – but her career was cut short due to a back injury when she was 19.
Carmen decided to follow her dream of creating comfortable and stylish underwear for transgender women in January 2018.
She said: "I have always been determined, right from when I was training for 40 hours a week as an 11-year-old and up til now.
"I had this idea in my head for around two years but in January last year – right after I had lost my business at the time – I had lunch with a friend and they asked what I was going to do next.
"I had this dream of creating lingerie specifically for transgender women and I decided to get my head down and get on with it."
Her journey has also inspired her to set up hair, nails and a 'phone a friend' service alongside the lingerie.
Carmen, who previously owned a hair extension business, says many trans women feel uncomfortable visiting the salon and she wants to offer services where staff are trained in 'how to treat and how to speak' to their customers.
She said: "It's to take away that awkwardness.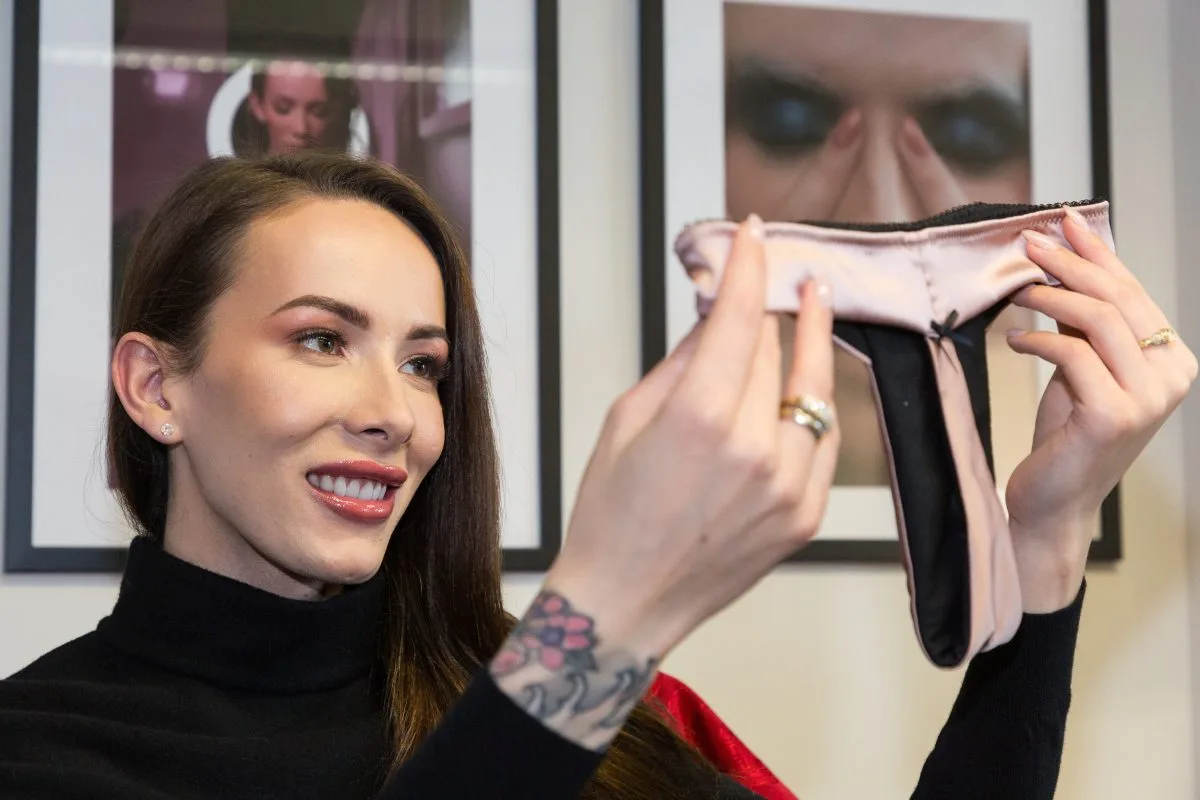 "Going to the salon should be an enjoyable time, a moment to relax. But usually we are stressing about what people think about us.
"This means trans women can enjoy these experiences. We want to live our true lives – I want everyone to be able to enjoy doing these feminine things.
"It's a simple thing of creating awareness sometimes – telling a stylist to address someone as they appear, as they dress.
"The phone a friend is important for the health of trans women. They know someone on the other side of that phone knows exactly what they have been through.
"A lot of people feel secluded and that's when bad things happen."
By Adela Whittingham