Millions of Brits struggle to spend time with their own friends – because they are too busy or can't afford to catch up, a study has found.
Hectic work schedules and a lack of cash mean three quarters of the nation don't get as much face-to-face time with their pals as they would like.
And while six in 10 admit staying in touch with friends is easier than ever before thanks to social media and mobile phones, more than a third struggle to make time for each other.
One third blame their busy work life for getting in the way of their time with friends while more than a quarter put it down to the expense of modern life meaning they don't have the funds to travel to see their mates.
Despite this, the poll of 2,000 adults found almost nine in 10 would like to make new pals, with one in three even saying they would be open to using a matchmaking service to boost their friend list.
The research was commissioned by MINI UK in collaboration with expert matchmaker and psychologist, Mark Coulson, to launch a new platonic matchmaking service 'MINI Hatch Maker'.
Mark Coulson said: "Our research data suggests that geographical separation is one of the contributing factors to why we are losing out on face-to-face time.
"Time marches on, we are far more mobile than we used to be and consequently far less likely to end up living near each other.
"Combine this with how easy technology has made it for us to see people without being physically present, and factor in the hectic pace of modern life, and it is no wonder we are lacking and therefore craving a little bit more one on one time with friends."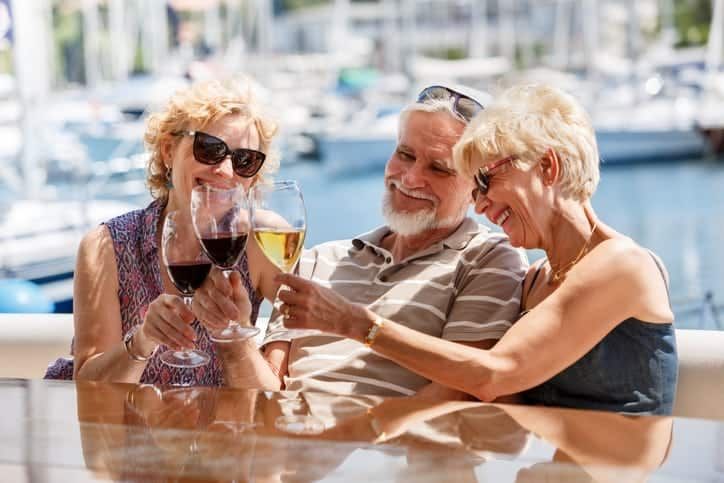 Dwindling face-to-face time means almost six in 10 adults admitted they had lost touch with a best friend.
And more than a third said they are now more likely to live further away from close friends than they used to, making face-to-face time even more difficult.
As a result, six in 10 people believe friendships have changed in the last 10 years.
The study also revealed the ingredients for maintaining a lifelong friendship, including exchanging 10 messages a week, catching up over three phone calls a month and making time for at least one holiday or road trip together every year.
A minimum of three 'mate dates' a month is also considered key to maintaining a friendship, but in reality, almost a fifth only see their best friend once every few months.
More than a third reckon a road trip is the best place to build a new friendship, with 43 per cent saying going out for dinner together provides a good space to bond.
One fifth think playing sports is a great way to connect with new people and one in four believe a night out is a perfect way to get to know each other better.
It also emerged adults believe life-long friends should be more than just loyal and supportive, but also willing to go on adventures, experience something new and tell you when an outfit looks bad.
They should also be ready to pick you up from the airport, be there during a break up and make a road trip more enjoyable.
Brits don't take long to decide if they have made a friend for life though, with more than one in 10 admitting they decide whether a stranger could become a new bestie within hours of knowing them.
And after four years of friendship, you can finally consider a new best friend a 'friend for life'.
Mark Coulson added: "Deciding if someone will be a friend for life or not, is not just a decision we consciously make.
"The synchronisation of body language, patterns of eye contact, even how they smell, is just as important as the words that come out of their mouths."
"Services like Hatch Maker are a great example of how we can use the power of science and technology in order to connect like-minded people, and increase quality face-to-face time by providing not just a match but a shared experience."