"One of the most striking questions about flamenco performances is the apparent rigidity with which both men and women perform and recreate their own stereotypes", Joaquina Labajo wrote in an essay exploring the construction of gender in the Spanish art form. You can certainly see how it has become a focal issue. The "dancing is for women" stereotype is one that many forms grapple with, particularly within the classics, where "gender roles" are still as pronounced today as they have ever been.
But they really needn't be.
Israel Galvan has long been at the cutting edge of flamenco, widely acknowledged as been a man who is unafraid of pushing against the perceived limits of the form and of being deliberately provocative. Although his latest work Fla.Co.Men, staged at Sadler's Wells flamenco festival, is of a lighter tone than his previous shows which have been acknowledged for exploring darker aspects of himself and human existence, it still deals with a crucial issue; that gender should no longer act as a barrier.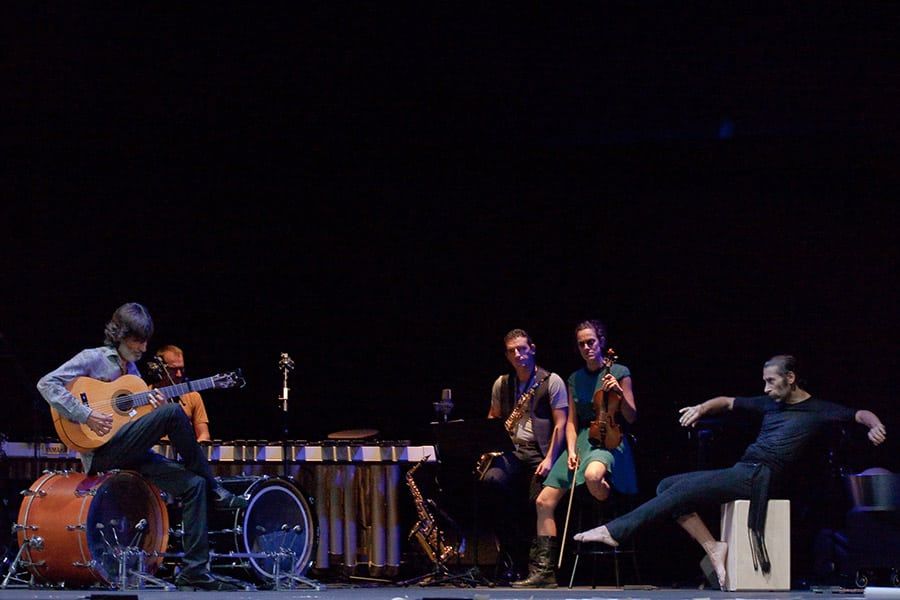 The stage sets the tone for the organised chaos that was to ensue. A long solo piece to start presents an opportunity to see Galvan in his rawest form, with little musical backing to accompany the thuds and taps that echo from the stage. The auditorium remains lit to begin with, inviting the audience to feel incorporated in some of the serious aspects of the show, but more so in the comical elements. As the band is steadily introduced it switches back to a one man piece as Galvan commands the stage in all his mastery – an rare gift that "you must see at least once" in your life, The Guardian once wrote.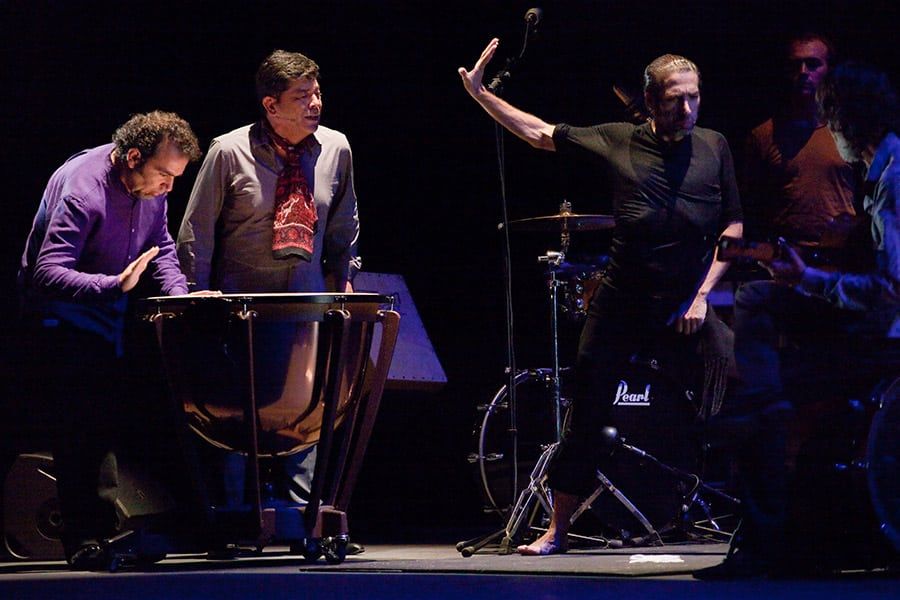 That the show offers an immersive experience makes its hour and a half interval-free running time feel seamless as a spectator. Galvan dances through the isles, he mimics lunch breaks at the side of the set but also creates tremendously dramatic scenes when the limelight is just on him. Despite performing the same motifs the music, lightning and stage setting give them all very different feels. It juxtaposes funny with serious, dramatic with light-hearted and inclusiveness with alienation to create a most palatable show.
At the heart of it is Galvan's overaching message about gender stereotypes in dance and in life. That today, in the 21st century, our sex should not be a barrier to what can be accomplished and how.
Thank god for the arts.