Watch – Ducklings rescued by lifeguards after being found in swimming pool
This is the adorable moment a mother duck and her nine tiny ducklings were rescued by lifeguards – after they mistook a swimming pool for a pond. The baby birds were found bobbing around in the water by astonished staff on Saturday morning.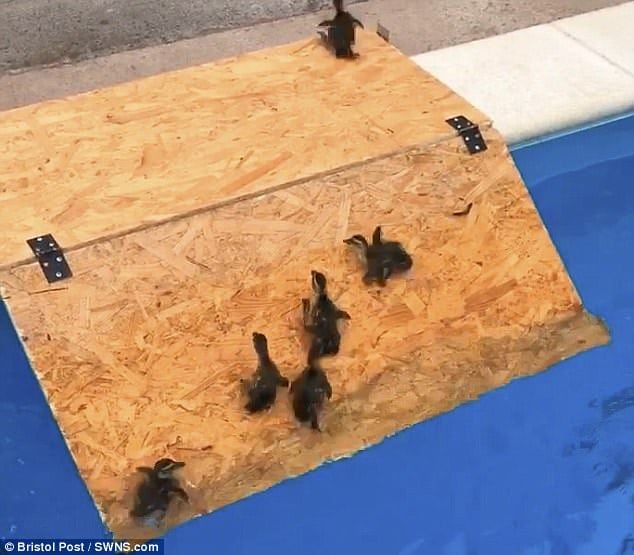 A team of 12 volunteers, swimmers and lifeguards at Portishead Lido then spent 45 minutes trying to usher the ducks out of the water and onto dry land. Footage shows managed to coax them out and managed to shepherd them to safety in a nearby lake in Portishead, Bristol.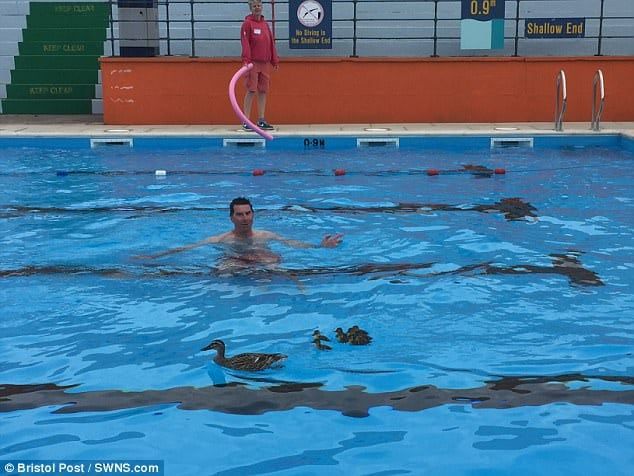 Read "Hunt or Hug? Photographer Forms Friendship With Wild Fox Who Even Lets Her Hug Her" Click Here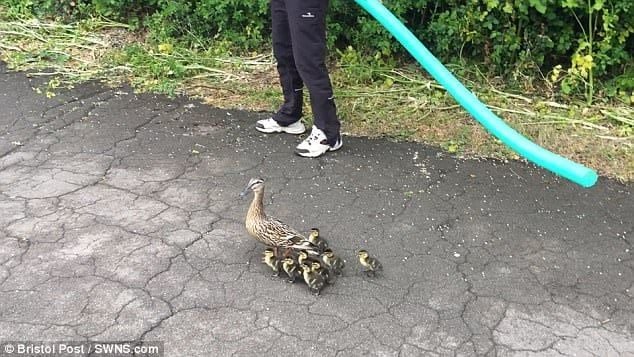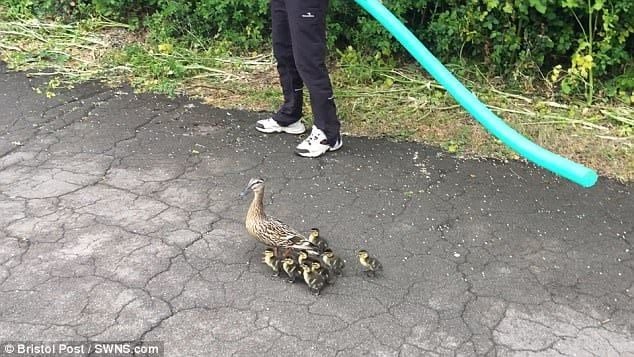 Watch Video Here