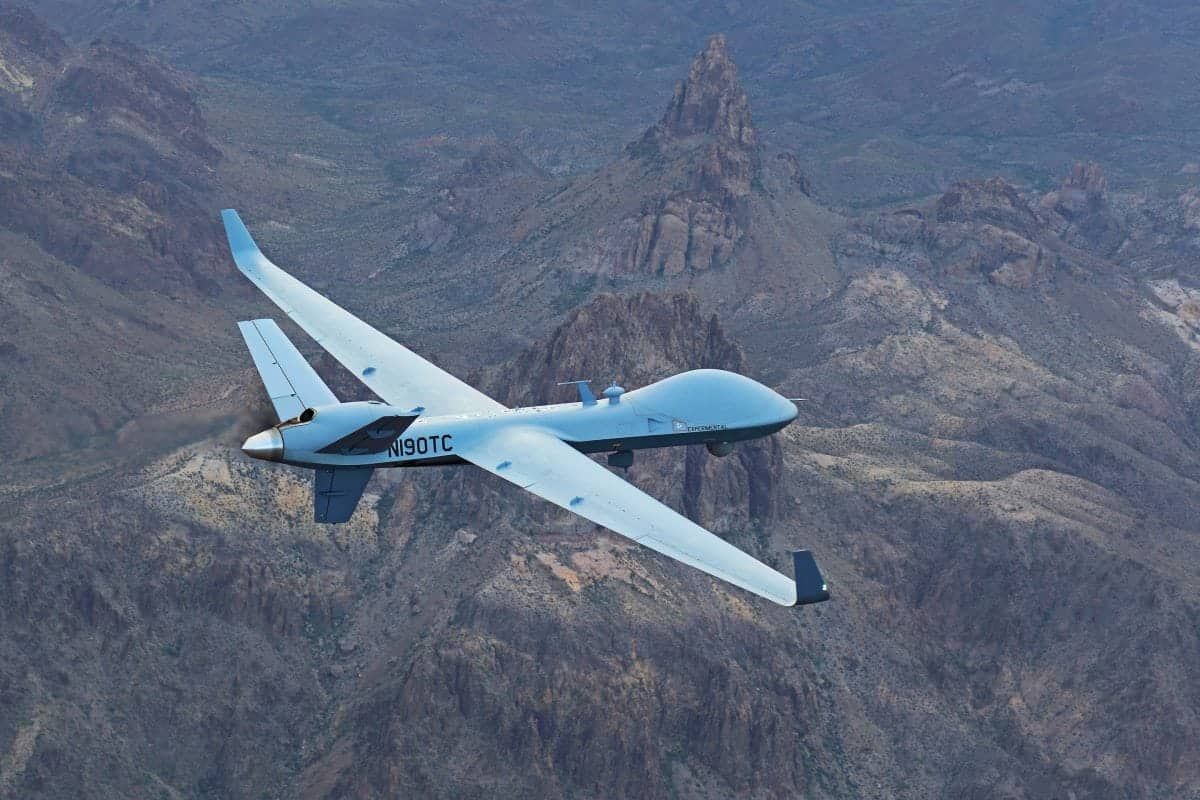 World's first transatlantic drone flight hails new era for aviation
The world's first transatlantic flight by a drone is set to take place next month – hailed as a "new era for aviation".
A civilian-registered MQ-9B SkyGuardian will be piloted for 4,000 miles from the USA to RAF Fairford in Gloucestershire by an operator based in North Dakota.
It is scheduled to fly into the UK on Wednesday July 11 ahead of the Royal International Air Tattoo at Fairford the following weekend.
The Civil Aviation Authority has authorised the flight and imposed a series of aviation restrictions to ensure a safe path for the drone.
A spokesman for the Air Tattoo said: "It signals the beginning of a new chapter in the history of aviation and brings closer the possibility that one day, airlines may routinely operate aircraft remotely."
The SkyGuardian has a wingspan of 79ft and can fly non-stop for in excess of 40 hours.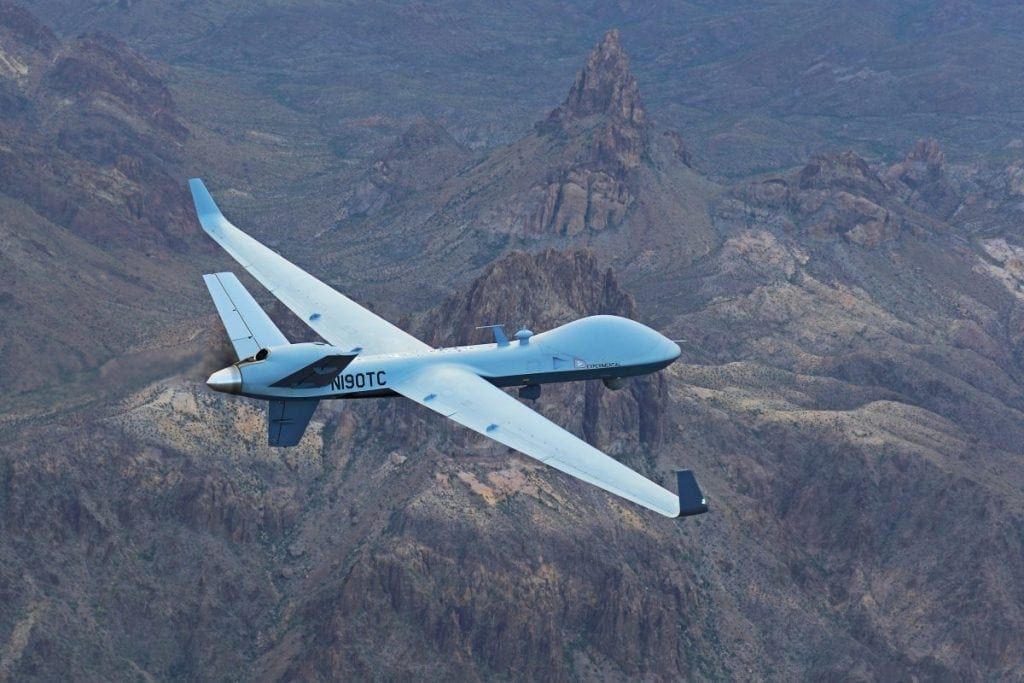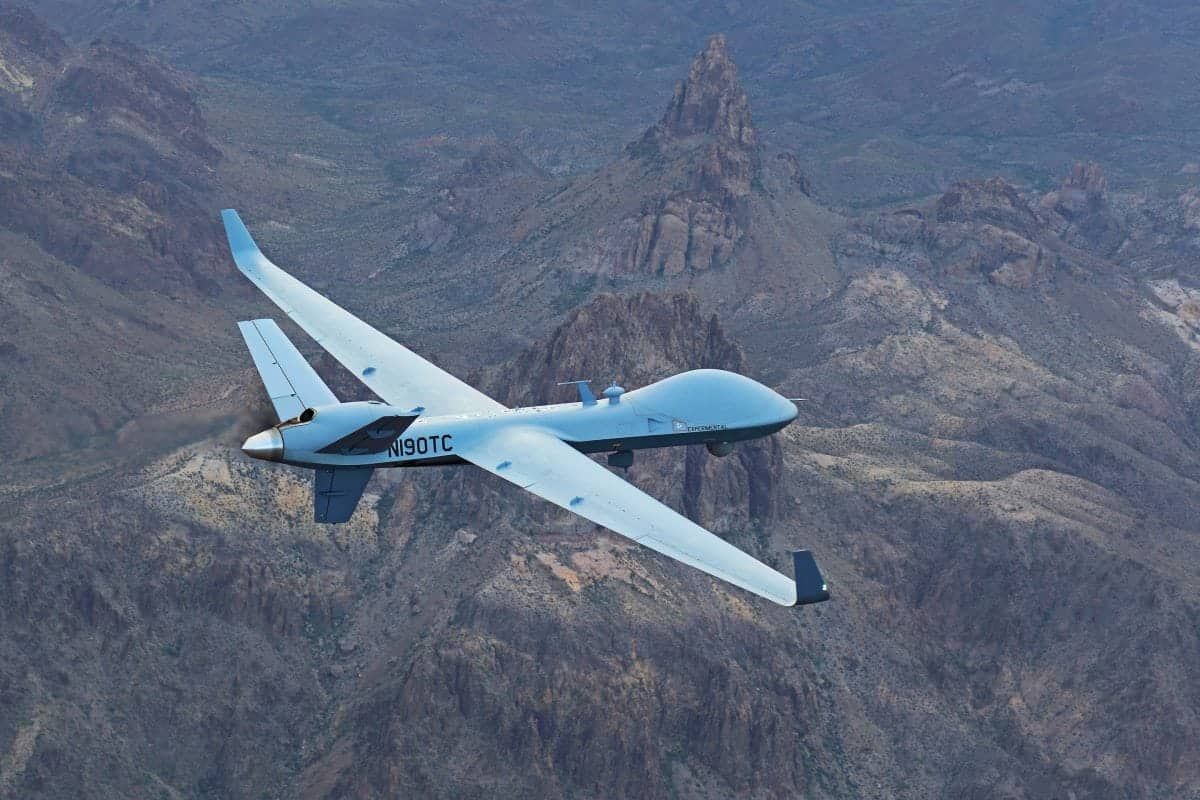 The UK is due to bring into service its own version of the drone, the Protector Rg Mk1, which will be used by the RAF for long-range surveillance and precision airstrikes.
A spokesman for the Civil Aviation Authority said: "The CAA supports the safe development of Remotely Piloted Aircraft in the UK as they can bring many benefits. We have worked closely with General Atomics, NATS and the armed forces to safely accommodate the SkyGuardian into UK airspace."
Andy Armstrong, Air Tattoo chief executive, said the show has a proud history of featuring aviation 'firsts' and he was pleased that this would continue in 2018.
He said: "Remotely piloted aircraft, for both civilian and military use, are clearly an important part of aviation's future landscape.
"We are already seeing a rapid growth in smaller airframes being used recreationally, for aerial photography and they have been used effectively in local search and rescue operations.
"We watch with great interest as further commercial applications are explored.
"It's appropriate that on an occasion when we are celebrating the RAF's centenary that we should present to the public not only aircraft from the RAF's illustrious past and present but also offer a rare glimpse of its future.
"Whilst this particular airframe is being flown to very stringent aviation guidelines, I wish to remind everyone that strict rules and regulations exist regarding the use of smaller remotely piloted airframes, commonly known as drones. In the case of the Air Tattoo none are permitted to be airborne at or around the airshow and to do so would constitute a criminal act."
Since you're here …
It may worry you that much of our mainstream press is increasingly reporting with a strong right-wing bias. Most of our media is owned by a handful of offshore billionaires with personal agendas.

More worrying is the staggering decline in independent, investigative journalism. It costs a lot to produce, so many publications facing an uncertain future can no longer fund it.

With nobody to hold the rich and powerful to account, or report on the issues that don't fit with the mainstream 'narrative', your help is needed.

You can help support free, independent journalism for as little as 50p. Every penny we collect from donations supports vital investigative journalism.