TLE caught up with Thom Hemelryk, Samuel Vickers, Olly Bushnell and Richard Hemelryk – the four British guys behind Spain's best hostel located in Seville.
Tell us a little bit about you? 
We're the guys that started La Banda, a boutique hostel in the south of Spain. We also run an online travel guide, a small chain of luxury apartments and dabble in the world of live music.
Where was the first place you visited outside of your native country?
Sam and Thom went on a six month trip round South America when they were 18, while Rich and Olly went solo in South East Asia and Central America. These trips sparked a love story with travel that led to us moving to Spain to set up our own hostel and live the dream.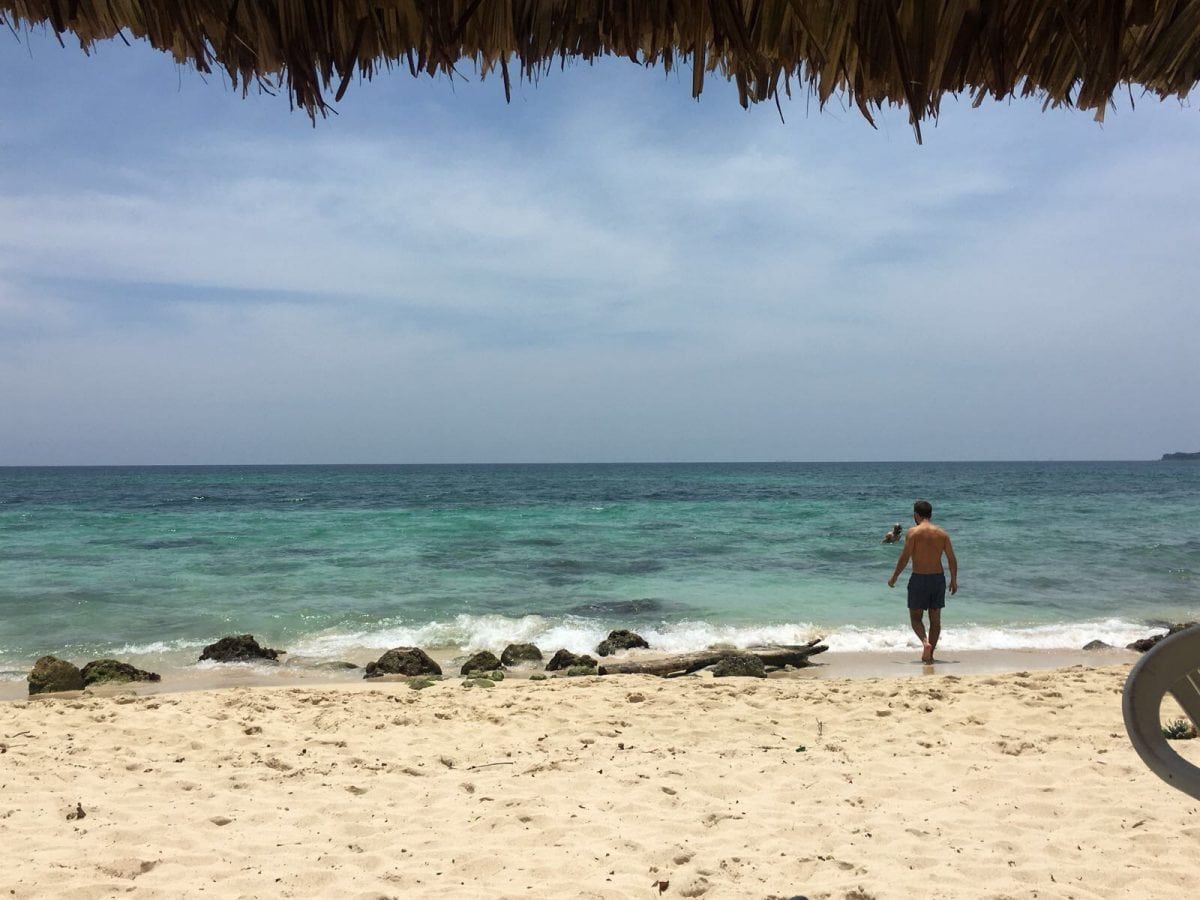 What do you like most about travelling/ visiting new places?
We're passionate about local street food, concept hotels and meeting people. We are always looking for new ideas to take back to our hostel in Seville.
How many countries have you visited?
Rich – 23
Thom – 25
Sam – 26
Olly – 18
Where is your favourite country and why?
Thom – India. Without a doubt. Nowhere else in the world compares in terms of visuals, flavours and banter with locals.
Rich – I went to Brasil for the first time this year and came back full of saudade. The barbecue culture really hooked me, not to mention the brilliant combo of city and beach life. Top that off with one of the best world music scenes and you've got yourself a done deal son.
Samuel – France. Cheese, wine, pate & romance! I try to go to Paris whenever I have a free weekend, the city never fails to blow my mind.
Olly – I love the USA. I have dirty secret love affair with burgers, grilled chicken and New York Pizza that only the US can fulfil. The natural parks are also some of the best I have seen, I could spend months in a Winniebago getting amongst the nature.
Where's the worst place you've ever been and why?
It's corny to say, but it's about the people you're with not the place. We've been to some awful places and had a hilarious time, and we've been to some incredible places and been disappointed. Generally these days any of the big European city destinations like Barcelona or Venice, are stunning but so over-run with tourists they're not worth going to in our opinion. Come to SEVILLE!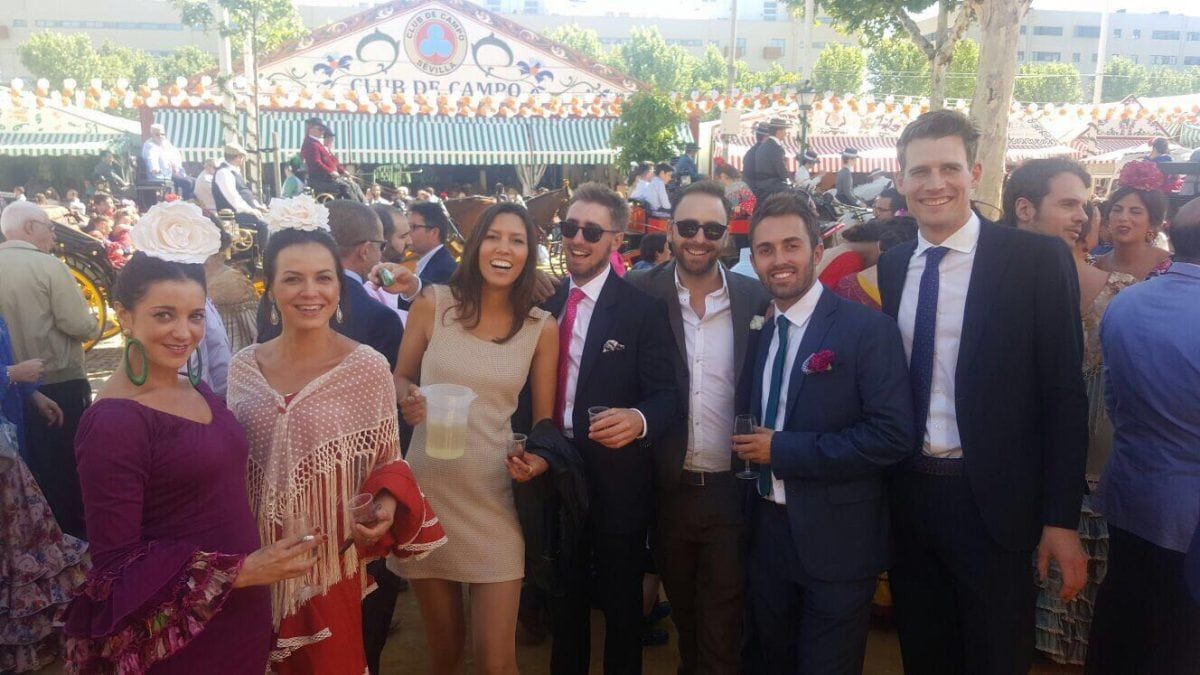 Is there a city you consider your second home?
We're all English born and raised, but have lived in Seville for five years now, so that's kind of become home after the UK. The good times, Spanish way of life is slowly converting us into Sevillanos! The yearly Feria is unmissable, plus the food and drink scene is top notch. If we had to pick somewhere beyond that, it would be Lisbon or Madrid. We try to spend as much time there as possible, they are our two favourite European capitals.
If you could visit anywhere in the world right now, where would it be and why?
Rich and Olly are hardcore, sun, crystal clear blue water and good times seekers, so spend each year hunting down obscure desert islands in the middle of the ocean. They've got their sights set on the South Pacific for next year to continue the search for the coldest beer, the freshest grilled fish and whitest sand. Sam and Thom have being eyeing up somewhere around the Mongolia area, or maybe one or several of the Stan's – Tajiki, Turkmeni etc. They look incredible and tick all the boxes for scenery and adventure.
Tell us about your best experience on the road?
Last year we went sailing round the Greek Islands – not really a road trip as such, more of a boat trip but it does the job for all round good times and experience with friends.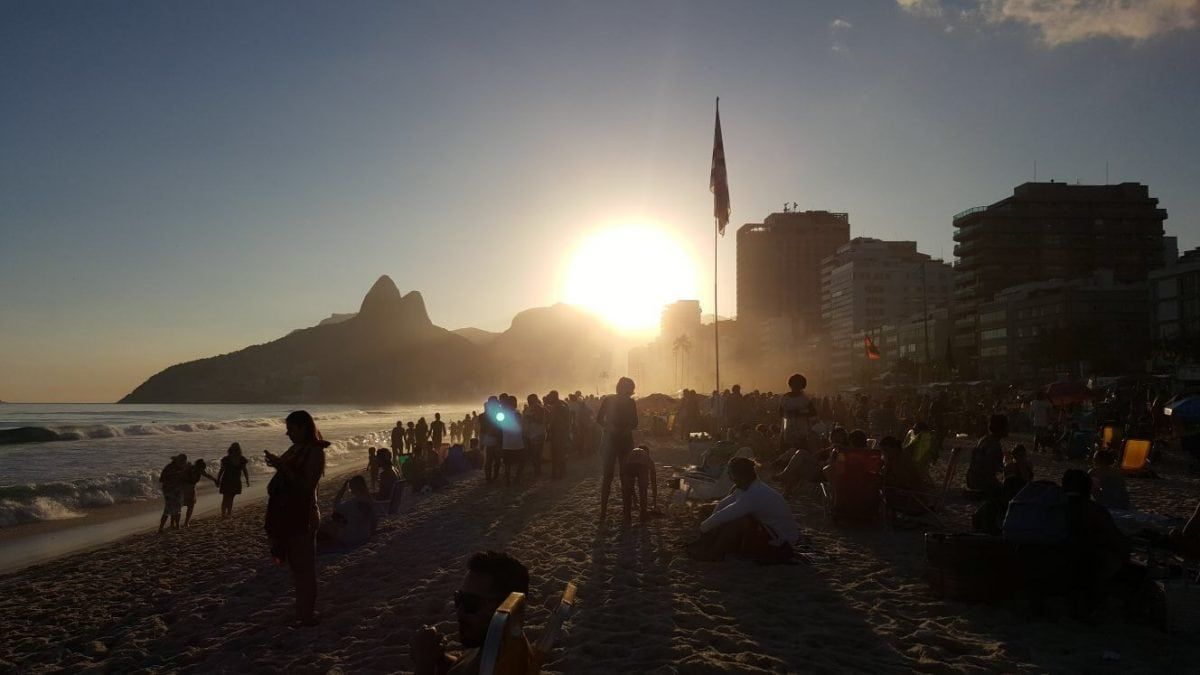 Tell us about your worst travel experience?
A 30-hour train ride with pneumonia and various group stomach problems, followed by a long ass flight home. Good old-fashioned fun.
Have you had any near death experiences whilst travelling?
When Rich was surfing on his own in Indonesia he got sucked out to sea by a rip tide and had to get rescued by the coast guard. We were also in Varanasi when someone detonated a bomb about half a kilometre away from us, which was a shock, but these things can happen anywhere in the world.
What has travelling taught you about yourself?
It's easy to forget how lucky we are and take our lives for granted. People in Western society have every resource that they need at their fingertips, to do whatever they want and they don't make the most of it. When you travel, especially to developing countries, it is amazing how resourceful people are with very little and it's a good reminder to get off your arse and do something worthwhile because this is as good as it gets.
What advice would you give to anyone thinking about quitting their job to travel the world?
Sometimes it's hard to imagine being without the security of your job and the career that you've worked so hard to get, but quitting is not an end point it can also being a starting point to something new. Ultimately we are all just counting down the days until we die, so you might as well fill those days with as much food, fiestas, adventure and exciting stuff as possible. Do it!
La Banda is a boutique hostel in Seville (Lonely Planet's No.1 city to visit in 2018) and was voted number one hostel in Spain by Hostel World, aptly named the Hoscars 2017.
RELATED