Cristian from Ireland described Ibis Styles Walthamstow on Booking.com as 'a great place for a break'. After staying there, we can't help but think he omitted the word 'jail'.
Fellow countryman, Thomas, described the hotel more accurately when he wrote, "Worse hotel I have ever stayed in, the television didn't work, no window in the room, mould and dirt inside and out, horrible experience, smelly place is like a jail cell without television and natural light, in fact I am sure it would be illegal to put prisoners in them rooms/cells.."
For those of you now thinking Ibis Styles Walthamstow has re-invented itself as an experiential prison hotel for hipsters, it hasn't. It's just dreadful. As dreadful, perhaps, as Thomas' spelling and grammar.  
Style and staff 1/10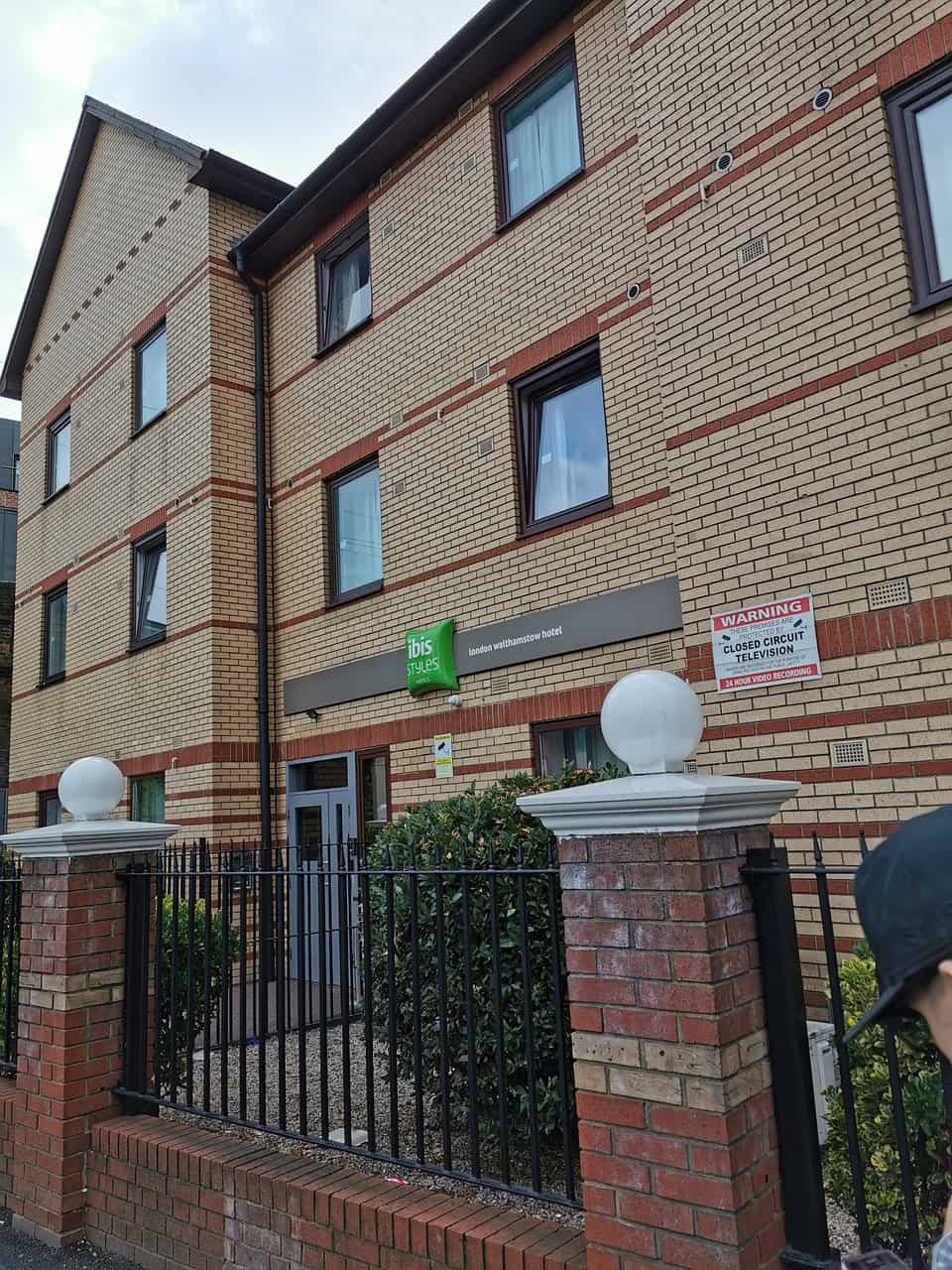 Ibis Styles Walthamstow's facade looks like a Morrisons supermarket from the late 90s. Inside, however, the hotel has an interior that can only be described as young-offender-chic. The corridors, equal parts depressing and filthy, will make you feel like A) You're about to serve a six stretch or B) You've been cast in the prequel of Scum.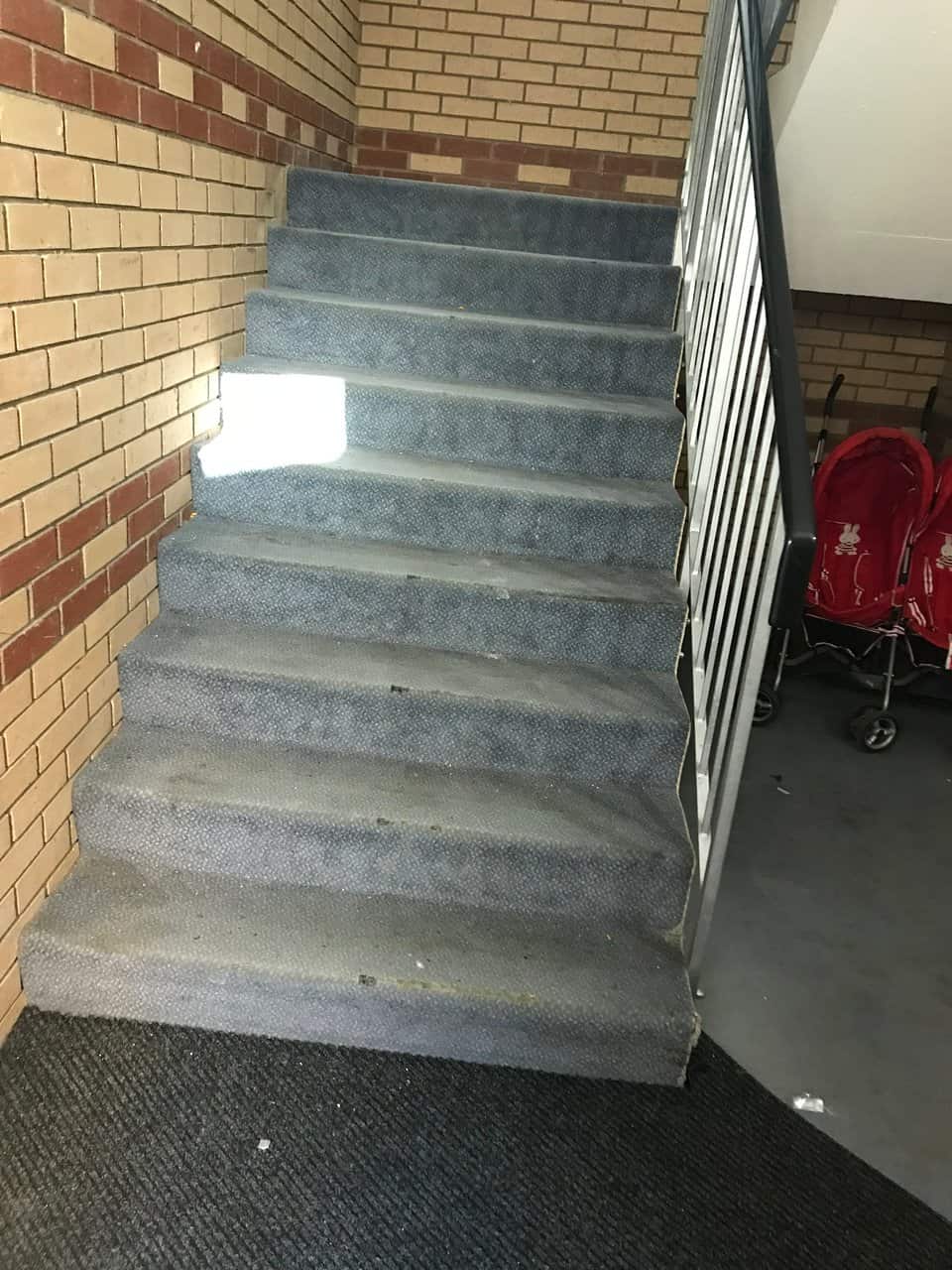 They're odour rich too. Head through one set of doors and your hooter will be hit by 'Eau'de Lambert and Butler' – a smell inspired by nightclubs of the 80s/90s'. Step through another and you'll get a waft of 'Sewage Pour Homme'. And if you're brave enough to keep walking, you'll smell the hotel's signature scent, 'A Thousand Pumps by Men'.
Digs 6/10
The rooms are the best thing about this hotel, which is a bit like saying "oh but Jack The Ripper wore lovely shoes".

Clean and bright with surprisingly modern bathrooms, and a 007 mural if you're lucky. They also come with air-con, which has been designed to test even the most patient soul. Switch it on and cold air blows out for a minute then it turns itself off. The challenge is to see if A) You have the patience to keep up the game all night or B) The ability to withstand a night in a PE sock-smelling hotel room in the height of London's hottest summer. The room's best and most important feature? The lock.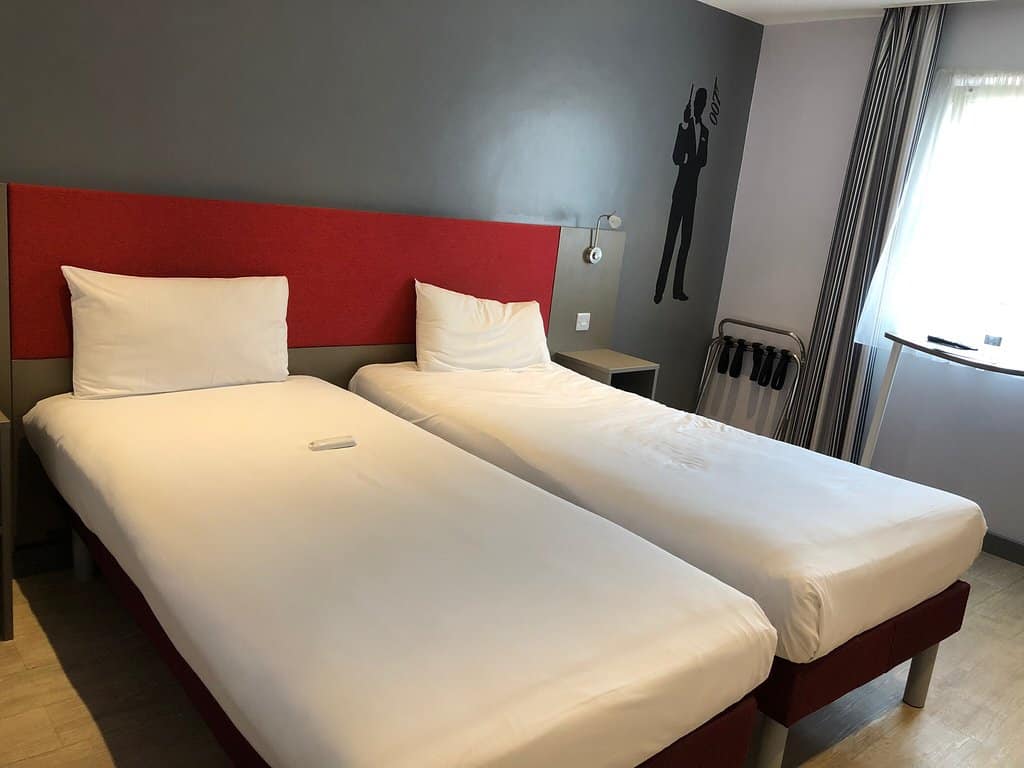 Services 2/10
The main service that stood out on arrival was the hotel's many different channels, which are displayed on a large flat screen opposite the reception desk. They had camera one, camera two, camera three, camera four, camera five, camera six, camera seven, camera eight… All CCTV channels looking over the corridors and communal areas of the hotel, which is, we're sure you'll agree, just the greeting you want when checking into a hotel.
Food & Drink 2/10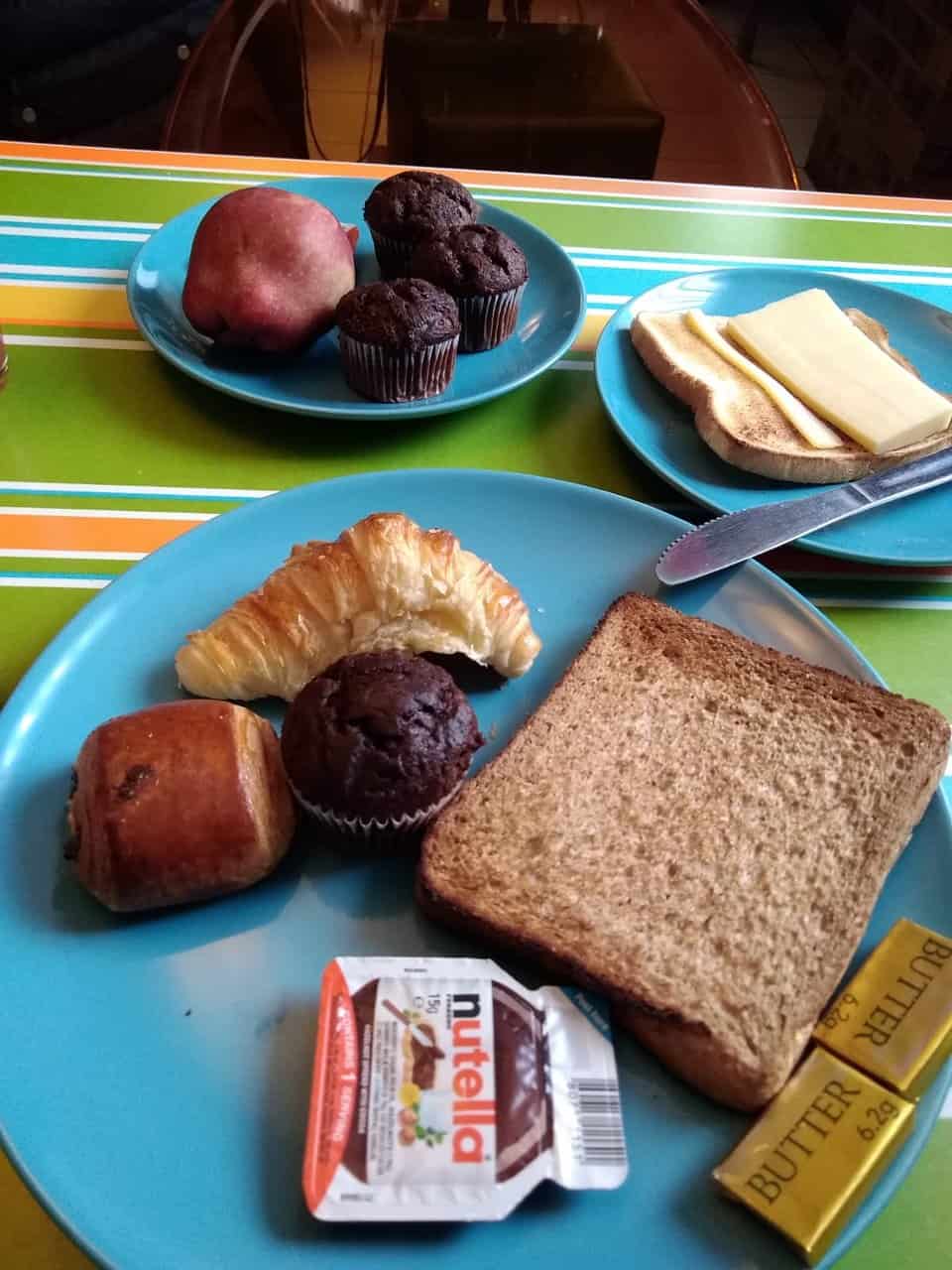 Breakfast was fascinating. Never before have we been greeted at 8am by a 6ft man with a back like a garage door wearing a fluorescent armband. Yes reader, a bouncer for breakfast. Food options included Warburtons white bread, battery-acid-tasting orange (from concentrate) and croissants so hard and dense you could probably use one or two to sink a large body.
The area 2/10
We were told Walthamstow was a trendy area in East London popular with hipsters that's packed with restaurants and bars. We can only then assume that the Ibis Styles Hotel isn't actually in Walthamstow.
Insider tips
Stay elsewhere.
Double rooms at Ibis Styles Walthamstow from £69.