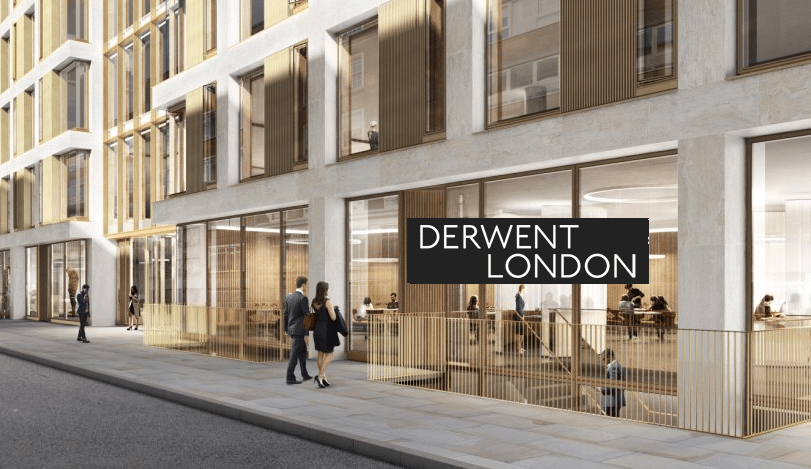 Derwent London sells Copyright building
Derwent London sells Copyright building – Derwent London is pleased to announce that it has exchanged contracts on the sale of its long leasehold interest in The Copyright Building, 30 Berners Street W1 to Union Investment Real Estate GmbH ("Union Investment").  The consideration is GBP165.0m, or GBP148.7m net of top-ups relating to rent free periods and a rent guarantee on the vacant retail space.  The building, which is under construction, will comprise 87,150 sq ft offices let to Capita Business Services Limited for GBP7.4m per annum and three retail units totalling 20,000 sq ft which are currently vacant.  The estimated rental value of the three retail units is GBP960,000.  There is a ground rent payable equivalent to 12.5% of gross rents.  Completion of the sale is expected in Q4 2017 after the building has been completed.
The Group acquired a 68-year leasehold interest in 25-27 and 29-33 Berners Street W1 in late 2012 for GBP36.5m.  It subsequently regeared its headlease with the freeholder, The Berners-Allsop Estate, incorporating a third property, extending the lease to 127 years and enabling the property's redevelopment.  The disposal price represents a 4.2% initial yield to the purchaser and a significant premium to book value, thereby crystallising the development profit.
John Burns, Chief Executive Officer of Derwent London, said: "The disposal of The Copyright Building to this established international investor endorses the strength of the central London office investment market.  Derwent London has over a third of its portfolio in Fitzrovia including its major 80 Charlotte Street development where we recently pre-let 42% of the office space.  This transaction takes net sale proceeds to GBP670m over the past twelve months and, on average, 8% above the previous December book values."
Martin Schellein, Head of Investment Management Europe of Union Investment, said: "Fitzrovia is currently one of the most dynamic areas of London's West End. Once completed, The Copyright Building will be one of the district's highest-value office complexes and is let on a long-term basis to an office tenant with an excellent credit rating. As a result, this core investment is in line with the defensive strategy for expanding our portfolio in the UK and demonstrates that we are still pursuing attractive investment opportunities in the current market cycle."
DLN : Derwent London sells Copyright building