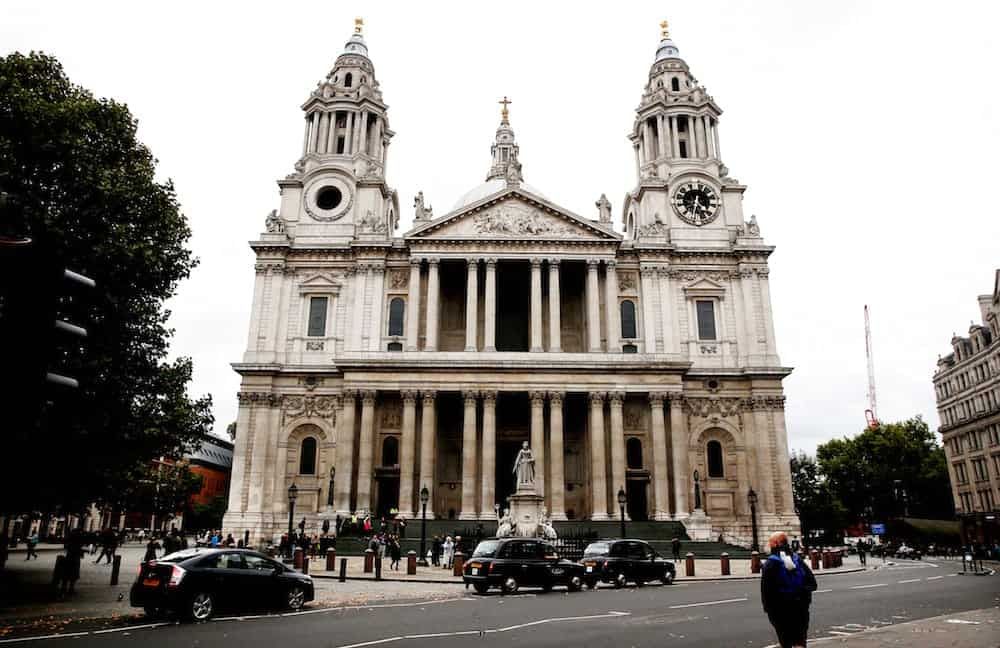 Woman died falling from the Whispering Gallery inside St Paul's Cathedral
A woman has died after falling 100ft from the Whispering Gallery at St Paul's Cathedral.
She fell from the first level of the viewing gallery to the floor and was pronounced dead at 10.30am on Wednesday.
Her death is not being treated as suspicious, but the cathedral remained closed for the rest of the day.
The Whispering Gallery sits in the cathedral's iconic dome, and is 30 metres above the cathedral floor.
A St Paul's Cathedral spokesperson said: "The Cathedral is deeply saddened at the death of a visitor on the morning of October 11.
"The woman fell from the Whispering Gallery to the Cathedral floor.
"The incident is being treated as non-suspicious by police.
"First aid trained staff were immediately at the scene and police and paramedics arrived within minutes.
"Although robust procedures for emergency situations are in place at St Paul's and today's response bore that out, it does not lessen the shock we feel as a close community, especially for those of us who witnessed and responded to this incident.
"We hold also in our thoughts those visitors within the Cathedral at the time.
"We think and pray especially at this time for the woman who died, and for all those who were close to her and who loved and cared for her.
"The Cathedral will remain closed for the rest of the day and the Annual National Service for Seafarers at 5pm has been cancelled.
"We will open as normal tomorrow, beginning with morning prayer at 7.30am."
City of London Police and the London Ambulance Service have been contacted for a comment.
Since you're here …
It may worry you that much of our mainstream press is increasingly reporting with a strong right-wing bias. Most of our media is owned by a handful of offshore billionaires with personal agendas.

More worrying is the staggering decline in independent, investigative journalism. It costs a lot to produce, so many publications facing an uncertain future can no longer fund it.

With nobody to hold the rich and powerful to account, or report on the issues that don't fit with the mainstream 'narrative', your help is needed.

You can help support free, independent journalism for as little as 50p. Every penny we collect from donations supports vital investigative journalism.