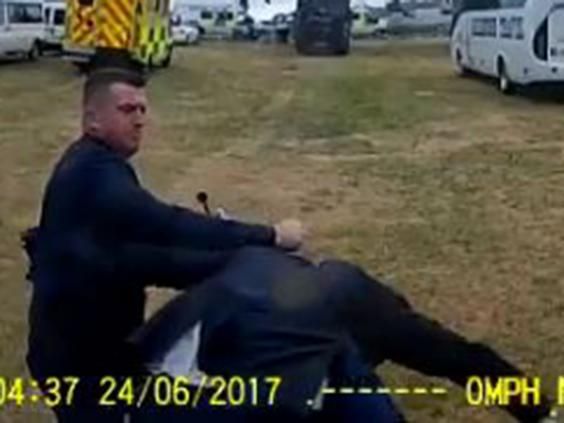 Video – Tommy Robinson involved in a brawl at Royal Ascot
Former EDL leader Tommy Robinson has been filmed repeatedly punching a man in a Royal Ascot car park – but he has since claimed it was done in 'self-defence.'
He preaches that Islam is a religion of violence, however this clip appears to show the ex-football hooligan is more than capable of aggressive behaviour himself.
Robinson, real name Stephen Yaxley-Lennon, was caught on a coach's dash cam footage pushing the man to the ground in a. He throws around seven punches towards the man's head before other men step in to stop the fight.
It was unclear if the ex-EDL leader threw the first punch and who the other person involved in the fracas was.
The incident is reported to have happened just after 7pm last night, at the Queen's favourite racing event of the calendar.
The ex-EDL leader made a statement on Twitter defending his actions.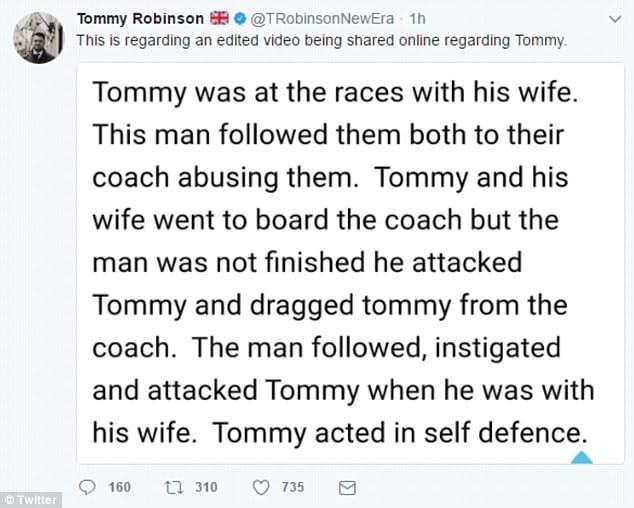 Last week, Robinson was accused of "sounding like a bigoted lunatic" by TV presenter Piers Morgan, on ITV morning TV.
Watch Video Here