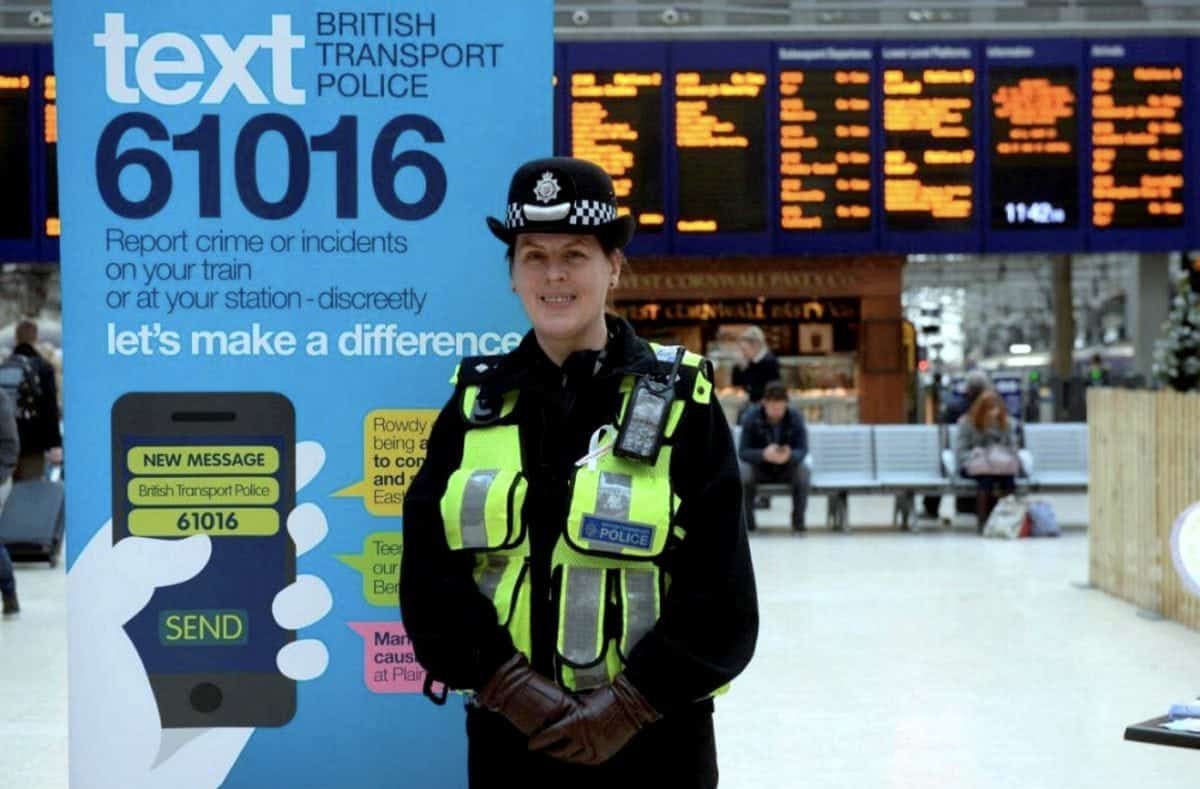 UK's longest serving female transport police officer reveals sexism she faced in job
The longest-serving female officer of the British Transport Police has spoken of her 30-year career and the sexism she faced while in the job.
Lynda Lang began her career in 1987 after a chance encounter with an old school friend who was training to be a sergeant.
Thirty years on, the 50-year-old said the police service she joined is "completely unrecognisable to the archaic and outdated policies of the late 80s".
But Lynda has revealed she faced some grave challenges during her time with the force, including sexist behaviour from colleagues and the public.
She said: "I'll be honest – it hasn't been plain sailing.
"Disappointingly, I've been the victim of sexist behaviour of male officers and the public.
"I can say at times I considered my position and whether it was worthwhile to remain a police officer, but it definitely was.
"I was adamant a few men wouldn't scar my experience, confidence or ambition. I stayed in the police service, fighting this misogyny and challenging ignorance."
She says that policing has "improved massively over the years moving away from the handbag and small truncheons women were given in the 80s.
"You had a tights allowance and [were] only allowed to wear trousers during adverse weather conditions", said Lynda.
"You couldn't imagine this type of policy in a 21st-century police force.
"Those days are far behind us as a result of strong women, challenging outdated perceptions and breaking through that glass ceiling."
But Lynda says more can always be done to make policing equal.
She said: "I think issues specifically faced by women need to be addressed and taken into consideration.
"Periods and menopause are not items normally seen on any agenda but can cause women significant problems.
"I am heartened that BTP recognises these issues and is looking at a menopause policy, removing the taboo of these issues."
And despite all the challenges, Lynda says she would go back and do it all over again.
"In this job you see the best and worst in people, you have the chance to save lives and help the most vulnerable in our society", she said.
"Certainly, the unsociable hours are tough but the police service recognises the strain this can have on family life.
"Flexible working and part-time hours make working life much easier.
"This is a major step forward for policing and something which was not in place when I had my daughter 18 years ago."
But Lynda, who is based in Glasgow, says she has no intention of putting her feet up anytime soon
She aded: "I love being busy and my life won't be grinding to a halt after leaving the police.
"I have a passion for horses and I'm working to set up my own livery yard with my daughter.
"I am excited for life after police, but I shall miss the excitement of it and my colleagues.
"To anyone thinking of joining the police, I'd tell them that it is an exciting and extremely rewarding career. But it is tough, and there will be days when you face unprecedented challenges.
"As a young constable, I attended the Newton train crash in Glasgow, an overwhelmingly tragic incident which I still recall today.
"Every incident I attended over the years, every obstacle I've overcome in my 30-year career has made me who I am today. It has been an absolute honour."
RELATED:
Freemasons in police are "leading to an old boys' network" outgoing Police Federation chief warns
Police Federation accuse Theresa May of lying about police pay at PMQs
"The blood of these young people on her hands" – Former police officer's jaw-dropping response to the spike in young violent crime needs to be seen:
Since you're here …
It may worry you that much of our mainstream press is increasingly reporting with a strong right-wing bias. Most of our media is owned by a handful of offshore billionaires with personal agendas.

More worrying is the staggering decline in independent, investigative journalism. It costs a lot to produce, so many publications facing an uncertain future can no longer fund it.

With nobody to hold the rich and powerful to account, or report on the issues that don't fit with the mainstream 'narrative', your help is needed.

You can help support free, independent journalism for as little as 50p. Every penny we collect from donations supports vital investigative journalism.