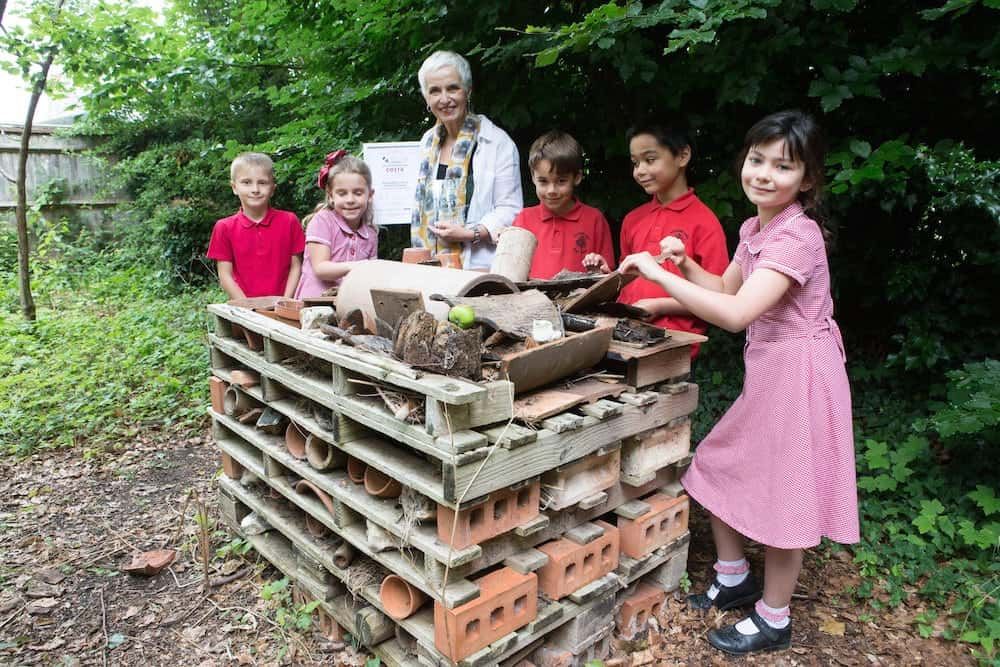 Pupils at Britain's most eco-friendly school encouraged to tell on teachers for leaving lights on
A tiny school where children tell on teachers for leaving the lights on has been named the most eco-friendly in the country.
Polesden Lacey Infant School, which has just 90 pupils, beat more than 780 schools across the country to win the coveted environmental award.
The kids, all aged four to seven, scooped the prize by making a greenhouse from plastic bottles, building a vegetable garden – and challenging teachers and inspectors who waste energy.
Rosie Keedy, the head teacher of the school in Bookham, Surrey, said: "If the school were a stick of rock it would have 'eco' written through it.
"The entire school community has a strong sense of purpose and teamwork and there is a sense of pride at what has been achieved."
The children are also encouraged to take their eco-warrior mentality home with them – and they've written to political bigwigs including Theresa May, David Cameron, Jeremy Hunt and even The Queen about world issues.
Rosie added: "One parent once said, with a wry smile, it was like living with the eco police."
Since you're here …
It may worry you that much of our mainstream press is increasingly reporting with a strong right-wing bias. Most of our media is owned by a handful of offshore billionaires with personal agendas.

More worrying is the staggering decline in independent, investigative journalism. It costs a lot to produce, so many publications facing an uncertain future can no longer fund it.

With nobody to hold the rich and powerful to account, or report on the issues that don't fit with the mainstream 'narrative', your help is needed.

You can help support free, independent journalism for as little as 50p. Every penny we collect from donations supports vital investigative journalism.