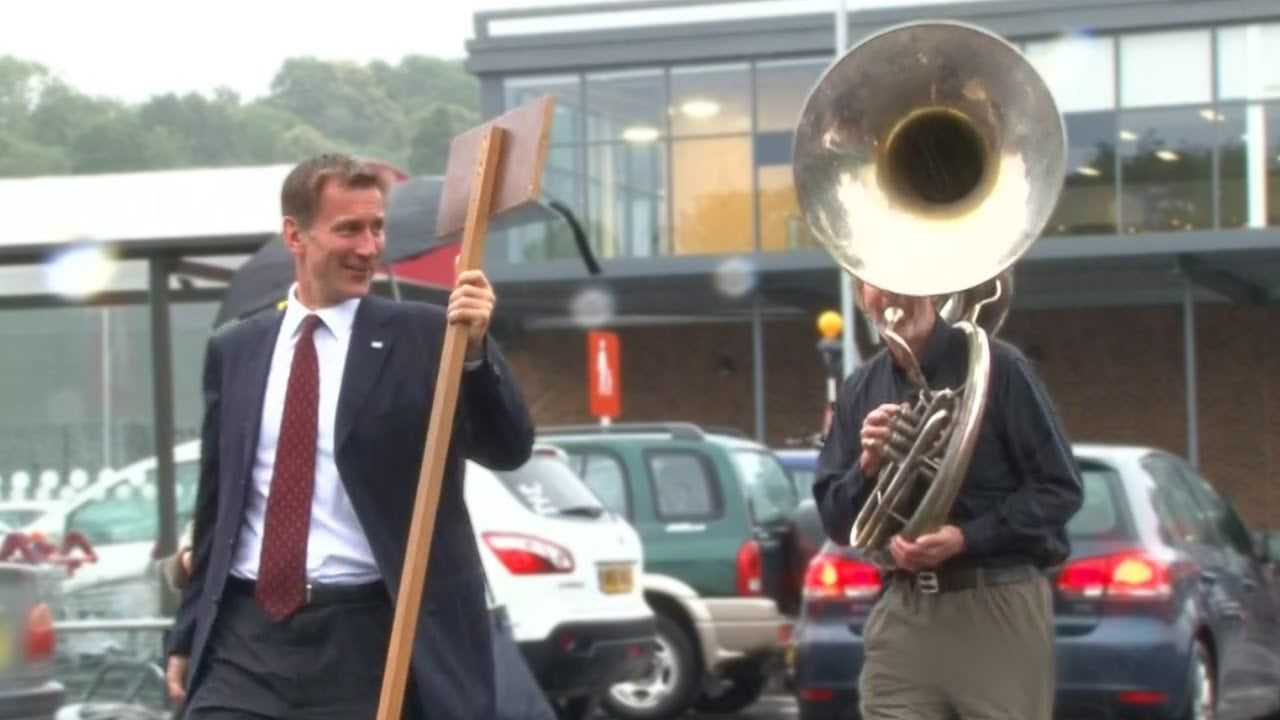 NHS land bank doubles in a year as Labour warns of fire sale of hospital assets
Labour have warned today of a major rise in the amount of NHS land being put up for sale as the Tories' mismanagement of NHS finances leaves hospitals struggling to cope.
Labour have today published new research showing:
· The amount of NHS land under consideration for sale has more than doubled in the past year, to over 1300 hectares.
· The Government have refused to make public details for more than half of the available area in their annual round up of NHS Surplus Land, citing "issues of sensitivity".
· 48 sites with a market value over £1m are included in the latest report.
· Over a hundred sites currently used for clinical or medical purposes are now deemed identified as surplus.
The Government have also failed so far to publish a response to a major 2017 review by Sir Robert Naylor which made recommendations for maximising the revenue from the NHS estate.
With the NHS land bank rising sharply in the past twelve months, Labour have warned of a fire sale of valuable sites to plug the Tories' NHS financial black hole.
Jonathan Ashworth, Labour's Shadow Health Secretary, said: "In the election campaign Theresa May confirmed her intention to implement the Naylor Report. Crumbling hospitals are in desperate need of investment for repair and renewal. But government must provide that investment, not strip hospitals of their assets and force them into a fire sale.
"There has been a huge rise in the amount of NHS land available for sale this year, but for more than half of it the Government are keeping the details secret and refusing to fully answer reasonable questions. It all adds to the suspicion that Ministers are drawing up secret plans for a fire sale of valuable NHS assets to plug the black hole in their finances.
"This Government's refusal to fund the health service has standards of care for patients drop and has seen NHS building and upgrade works pushed back. The NHS needs an urgent injection of funding to make up for years of Tory underfunding, but the answer is not a blanket sell off of sites which are currently being used for patient care.
"All this uncertainty and rumours of deals behind closed doors are clearly not in patients' best interests. With so many new NHS sites up for sale Theresa May needs to come clean about her plans urgently."
Since you're here …
It may worry you that much of our mainstream press is increasingly reporting with a strong right-wing bias. Most of our media is owned by a handful of offshore billionaires with personal agendas.

More worrying is the staggering decline in independent, investigative journalism. It costs a lot to produce, so many publications facing an uncertain future can no longer fund it.

With nobody to hold the rich and powerful to account, or report on the issues that don't fit with the mainstream 'narrative', your help is needed.

You can help support free, independent journalism for as little as 50p. Every penny we collect from donations supports vital investigative journalism.