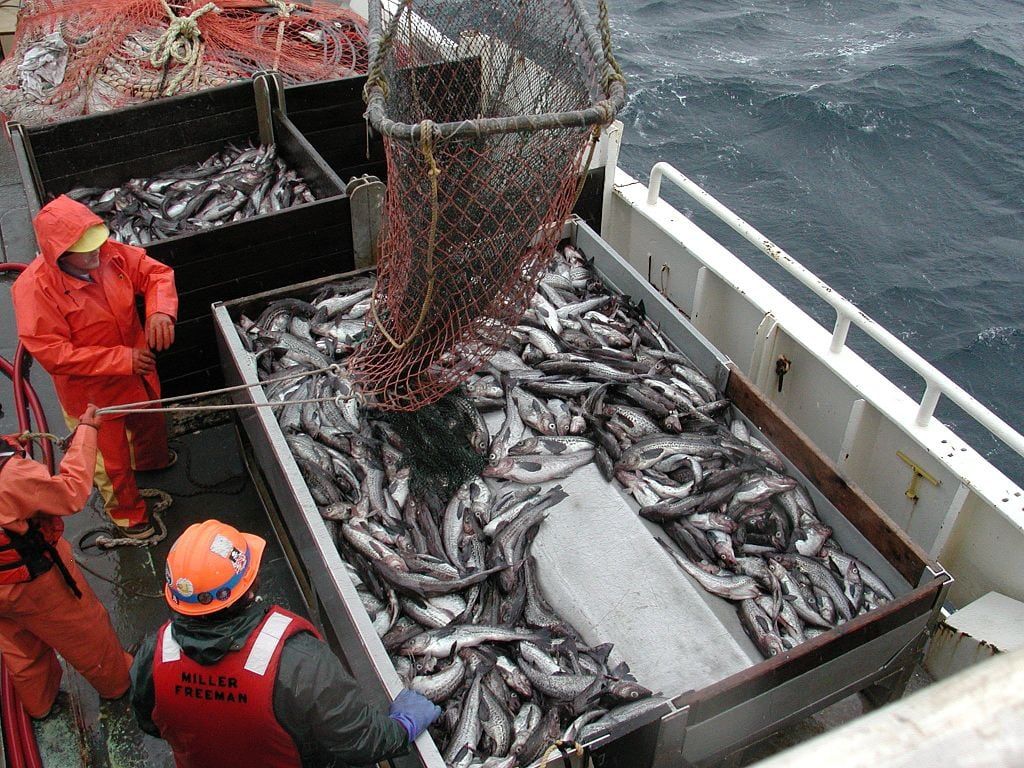 Grimsby seeks "Brexit exemption" for port industry despite voting 70% OUT
The port town of Grimsby is seeking Brexit exemption for its seafood industry, despite voting overwhelmingly to leave the European Union in the referendum.
MPs were this week told that seafood should be given special free trade status after Brexit to ensure Grimsby's industry is not damaged.
Key figures from the industry descended on Westminster to provide the Government with their vision for leaving the EU, outlining how they might tackle several challenges posed by a hard Brexit.
But the industry spokespeople may be hoisted by its own workforce – as the town voted overwhelmingly to leave the EU in the referendum in 2016.
North East Lincolnshire gave Leave a victory of 70 per cent to 30 per cent, with almost 80,000 people casting their vote.
Martin Vickers, MP for nearby Cleethorpes and a strong Leave campaigner, said at the time that the result is "a very clear and decisive result from the people of North East Lincolnshire" who voted because "membership of the EU has not served this area well."
Fast forward a year and Simon Dwyer, a spokesman for cluster group Seafood Grimsby & Humber, is now calling on the Government to look at bestowing free trade status on the ports of Immingham and Grimsby in relation to seafood.
According to a report in the Grimsby Telegraph, it "would mean those ports having the privilege of not putting import taxes or duties on seafood," which is a threat of a hard-hitting EU breakup.
The narrative in Lincolnshire, as in many other regions, seems to be "be careful what you wish for".
RELATED 
Since you're here …
It may worry you that much of our mainstream press is increasingly reporting with a strong right-wing bias. Most of our media is owned by a handful of offshore billionaires with personal agendas.

More worrying is the staggering decline in independent, investigative journalism. It costs a lot to produce, so many publications facing an uncertain future can no longer fund it.

With nobody to hold the rich and powerful to account, or report on the issues that don't fit with the mainstream 'narrative', your help is needed.

You can help support free, independent journalism for as little as 50p. Every penny we collect from donations supports vital investigative journalism.