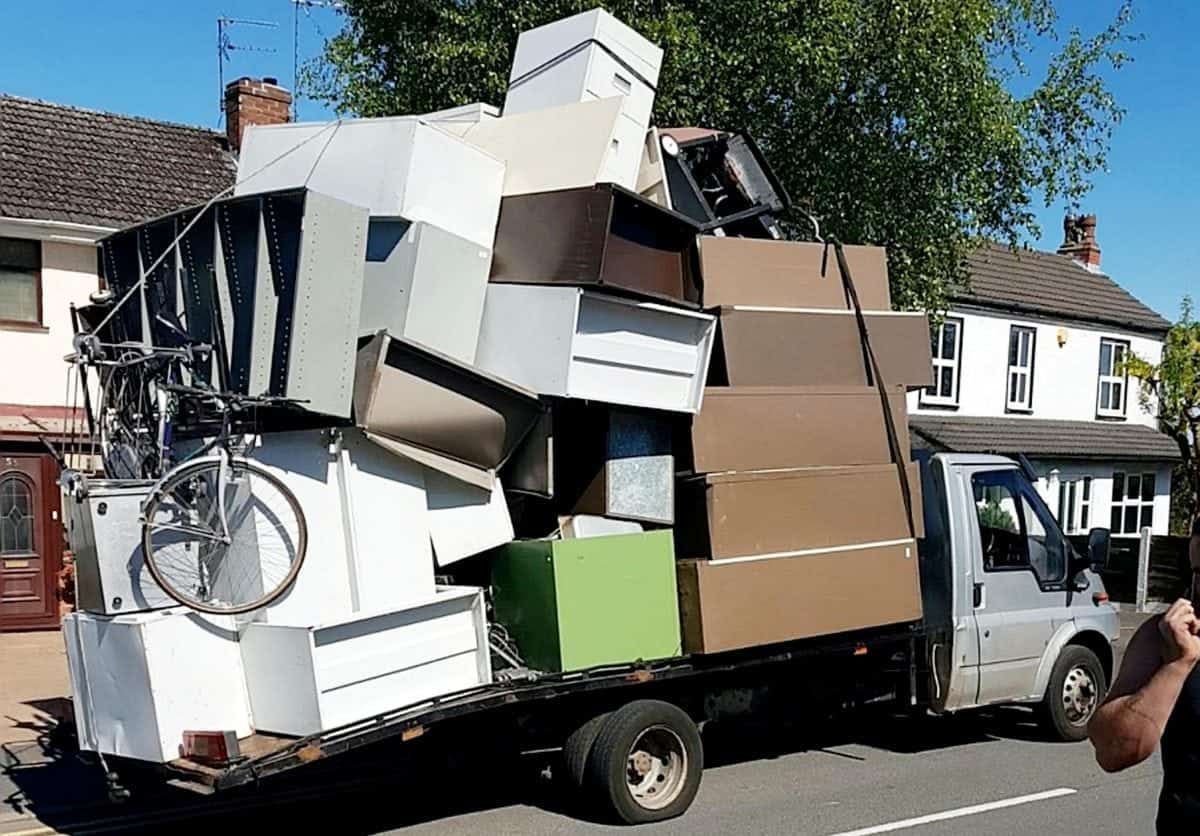 Tetris truckdriver: police tweet picture that goes viral
Traffic cops were stunned when they pulled over a flatbed truck which was carrying furniture and bicycles piled 20ft high.
A picture taken of the vehicle shows dozens of bookcases, filing cabinets, shelving units and a barbecue causing the back of the truck to begin to buckle.
The overloaded truck was spotted by officers in the Central Motorway Police Group on Monday.
The driver was pulled over in Cannock, Staffs., after driving around with just a few straps to hold the huge down.
CMPG tweeted at 9.34pm: "B unit supported Cannock LPT officers in taking this dangerously overladen vehicle off the road today, we were working with colleagues from DVSA who found multiple defects.
"It's not always the driving that's dangerous – vehicle roadworthiness is equally important! RK".
Twitter users expressed their disbelief at the dozy driver.
Russ R tweeted: "Just when you think you've seen it all."
Courier company R.M.H. Same Day joked: "Now that's taking co-loading to totally new heights."
Twitter user Ian said: "Tbh, still room for another fridge freezer."
Lee Holdsworth added: "This guy definitely plays a lot of jenga."

Since you're here …
It may worry you that most of our press is owned by a handful of offshore billionaires. News is increasingly biased, corrupt, or agenda driven.

More worrying is the staggering decline in independent, investigative journalism. It costs a lot to produce, so many publications facing an uncertain future can no longer afford to fund it.

With nobody to hold the rich and powerful to account, or report on the issues that don't fit with their 'narrative', your help is needed.

You can help support free, independent journalism for as little as 50p. Every penny we collect from donations supports vital investigative and independent journalism.