Watch – A toddler has permanent bedhead thanks to a rare condition
Phoebe Braswell, 21 months, is one of only around 100 children worldwide with a documented case of Uncombable Hair Syndrome. It means her hair follicles are kidney-shaped instead of round, giving her fine, coarse hair which is bright white, tangled and constantly static. Mom Jamie Braswell, 27, a trainee nurse, said people always comment on Phoebe's 'do and she's even been accused of neglecting her because it looks so scruffy.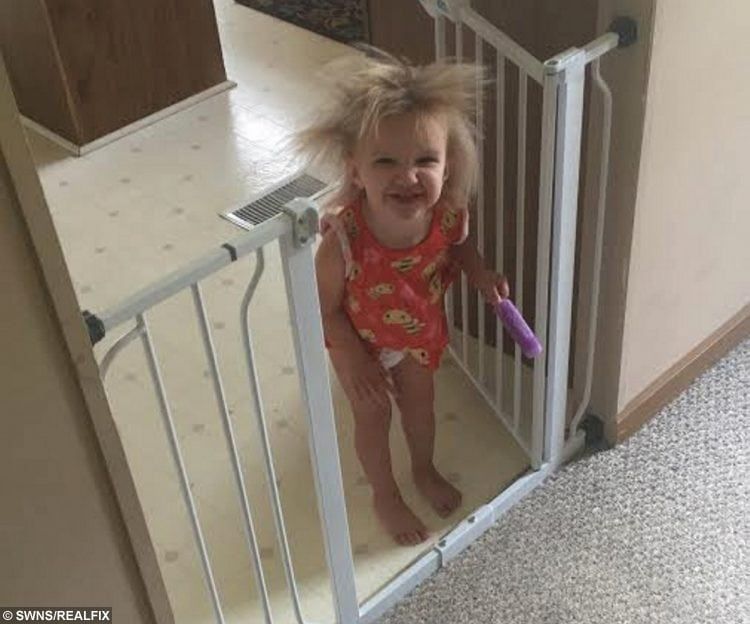 But she loves her daughter's "unique" look and Phoebe is happy because she looks like pink-haired Poppy from Trollz – her favourite cartoon character. Jamie, of Smithfield, North Carolina, said: "I've tried dozens of products in a bid to tame Phoebe's hair, but none have worked so far.
Watch Video Here