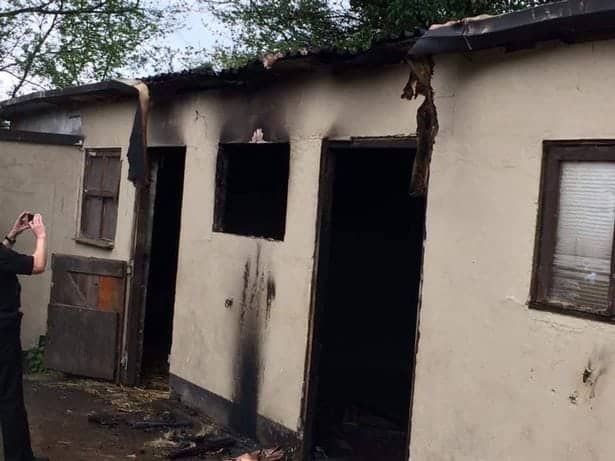 Watch – Sadists stab horses & leave them to die in burning stables
Two horses have suffered severe injuries after their faces were slashed with knives and they were left to die in a burning stable.The chestnut horses were discovered at around 9.20am yesterday (Tues) in their stable in Withywood, Bristol, with burns to their bodies and horrific knife wounds.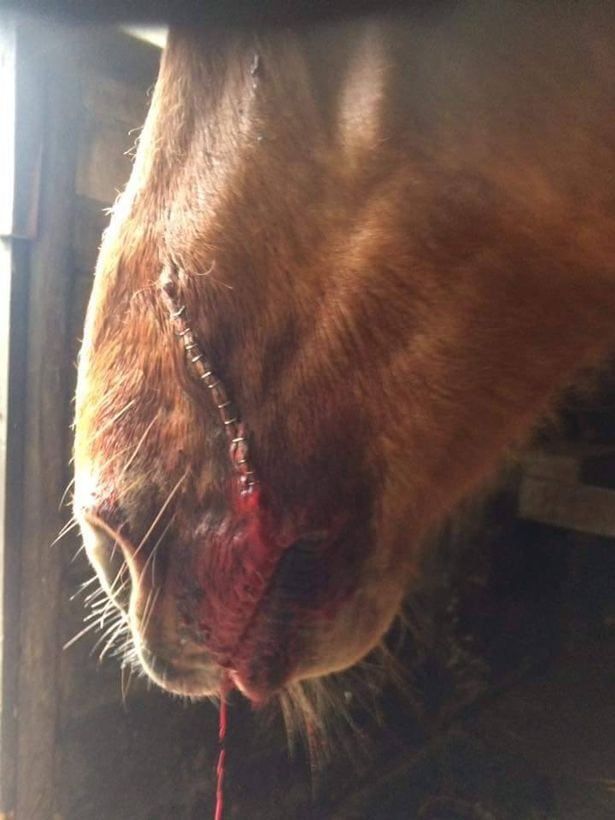 They had also suffered severe smoke inhalation after their attackers set fire to the doors and walls of the stable. Lucky, aged 18, and Blaine, aged 11, only survived the attack after a melted water pipe doused the flames, and one of their owners, Kirstie Baldock, arrived not long afterwards to feed them. Lucky's owner Debbie Nash, 54, said she was "beyond devastated" when she arrived at the stable and saw Lucky's face "hanging off".
Read "So cruel! Abandoned dog is one of the skinniest RSPCA has ever seen" Click Here
Watch Video Here