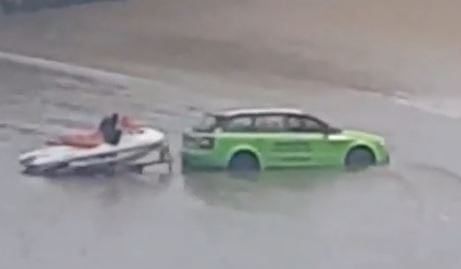 Watch - Moment 4x4 got stuck in rising tides while trying to tow jet ski
This footage showed the embarrassing moment a driver got their 4×4 stuck in rising tides while trying to tow a jet ski from the water.
The video was captured by a passer-by yesterday (sat) at Tynemouth Beach, North Tyneside at around 3pm.
The bright green vehicle can be seen engulfed by the water on the beach, unable to pull out the jet ski behind it.
Later, a white van arrives and tries to tow both vehicles from the sea – but repeatedly fails.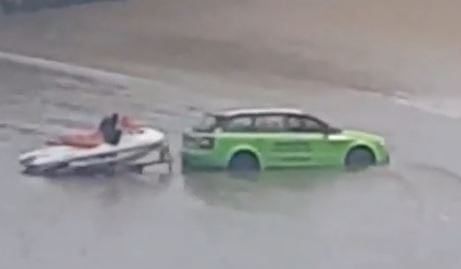 Jessica Bell, who was walking past the scene with her boyfriend, said: "It was there for at least 10 minutes before they even attempted to pull it out."
She said a large crowd had gathered by the time the van turned up.
The 26-year-old from Blyth, Northum., added: "I would have thought that you would check the tide times before you just went in there."
Watch Video Here
Since you're here …
It may worry you that much of our mainstream press is increasingly reporting with a strong right-wing bias. Most of our media is owned by a handful of offshore billionaires with personal agendas.

More worrying is the staggering decline in independent, investigative journalism. It costs a lot to produce, so many publications facing an uncertain future can no longer fund it.

With nobody to hold the rich and powerful to account, or report on the issues that don't fit with the mainstream 'narrative', your help is needed.

You can help support free, independent journalism for as little as 50p. Every penny we collect from donations supports vital investigative journalism.