Watch – Dashcam captures driver suddenly swerving across three lanes
This heart-stopping dashcam footage captures a reckless driver swerving across three lanes of a busy motorway to make the exit slip road. Trucker Mike James was approaching junction 11a of the M5 in Gloucestershire when a black Audi A3 overtook him in the outside lane.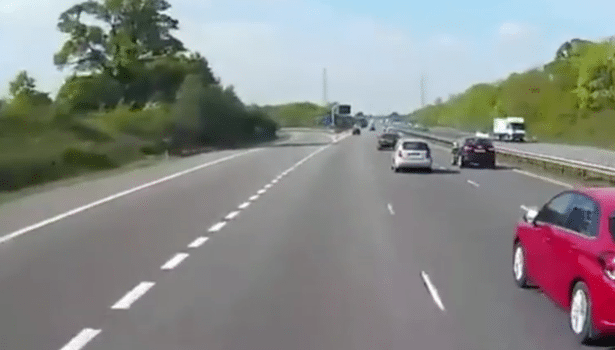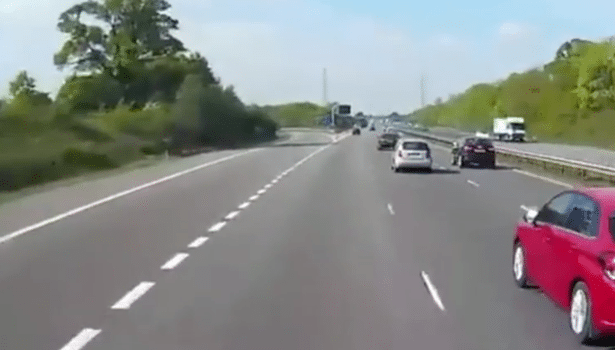 But seconds later it suddenly swerves left towards the southbound slip road – squeezing between two moving cars in the middle lane. The car kicks up a plume of dust on the slip road hazard signs and narrowly avoids the crash barrier.
Read "Watch – IDIOT Driver misses motorway junction…so reverses to make it!" Click Here
Watch Video Here