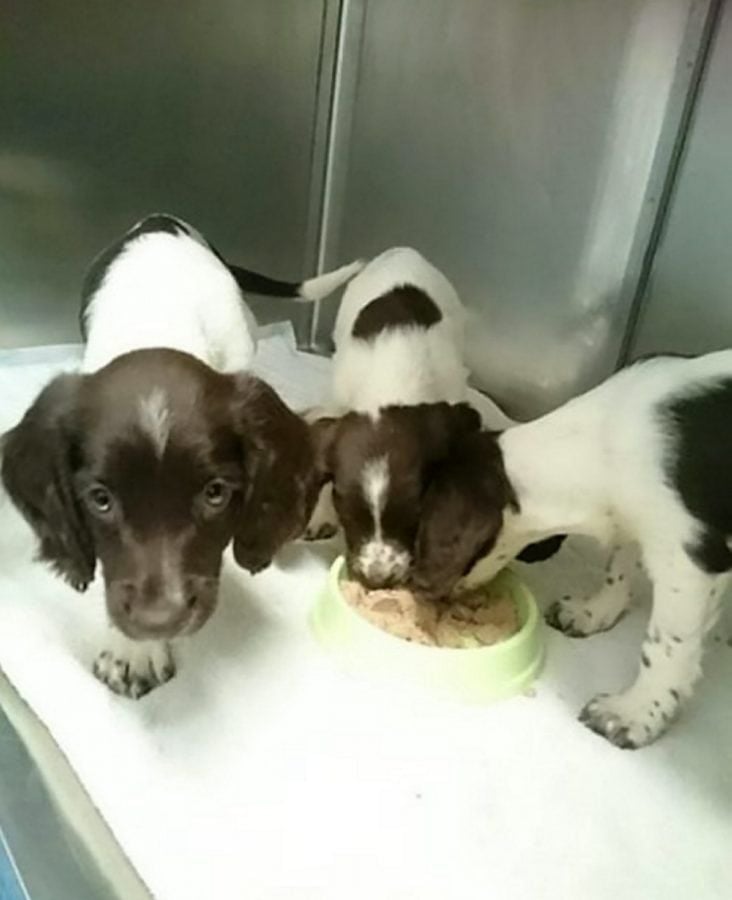 Three adorable puppies are now in loving homes after being abandoned & found in dustbin
Three adorable puppies were found abandoned and dumped in a dustbin.
The springer spaniels were spotted by a member of the public after they were thrown in the bin outside a property in Esher, Surrey.
The helpless pups were rescued by a dog warden from Elmbridge Borough Council on Monday and taken to a vet in Woking, Surrey.
They were found to be in good health and placed in loving new homes.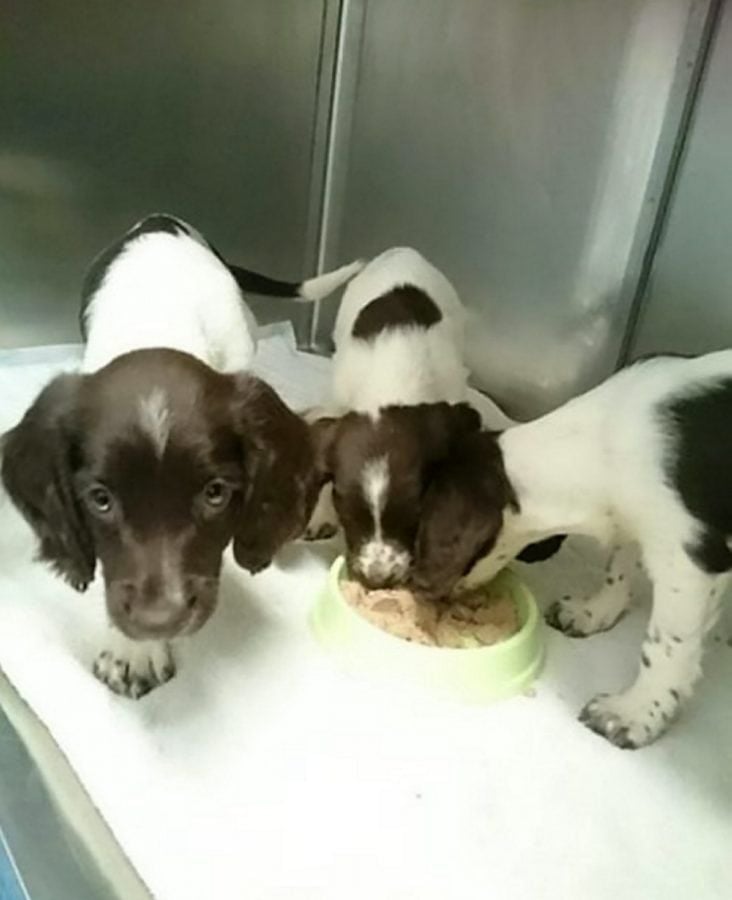 A spokesperson for the RSPCA said: "It's really heartbreaking to hear that someone has thrown some puppies in a bin.
"Pets are for life, they are reliant on us owners to ensure that their needs are met, and they are not a toy that can just be discarded like a piece of rubbish when someone loses interest.
"Even if people's circumstances change and they find they are no longer able to help their pet, there are still other options available such as contacting a local charity, not dumping them.
"We are grateful to hear that these pups have since been found loving new homes."
Since you're here …
It may worry you that most of our press is owned by a handful of offshore billionaires. News is increasingly biased, corrupt, or agenda driven.

More worrying is the staggering decline in independent, investigative journalism. It costs a lot to produce, so many publications facing an uncertain future can no longer afford to fund it.

With nobody to hold the rich and powerful to account, or report on the issues that don't fit with their 'narrative', your help is needed.

You can help support free, independent journalism for as little as 50p. Every penny we collect from donations supports vital investigative and independent journalism.