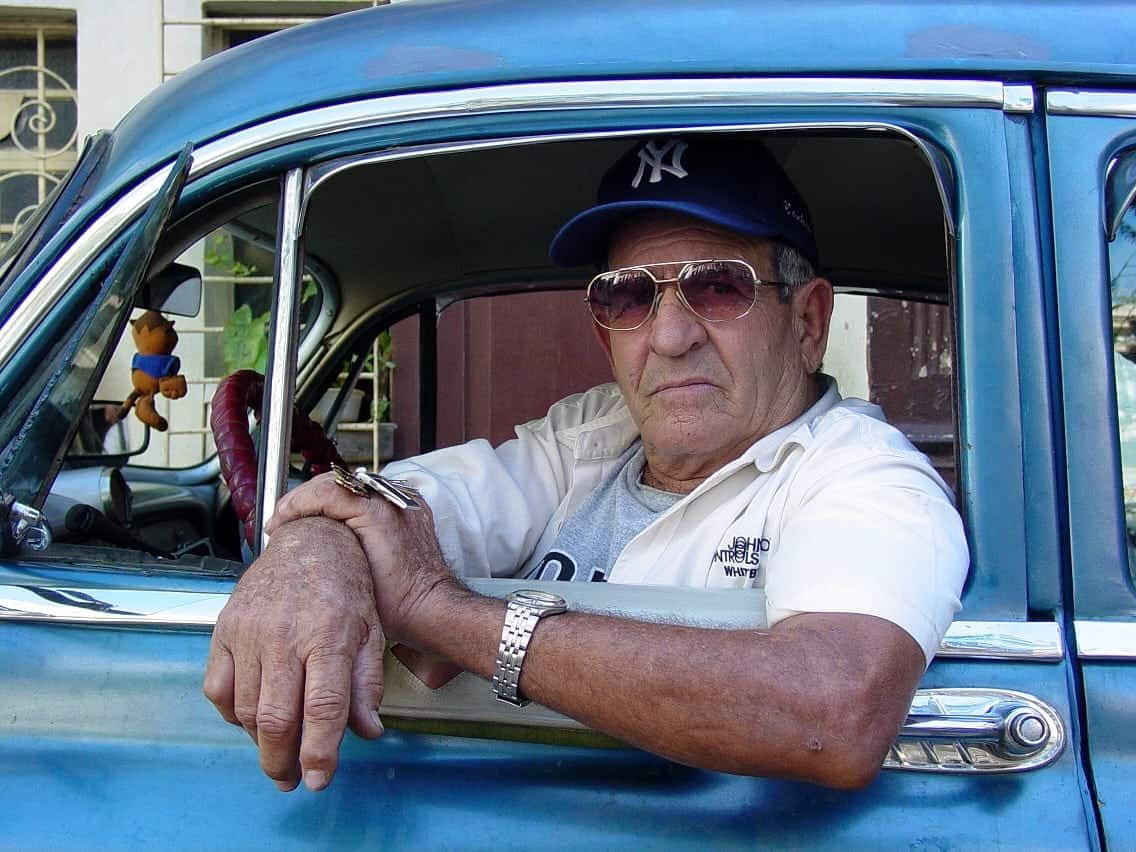 Taxi drivers banned from having more than two shirt buttons undone
Taxi drivers have blasted a council after being told they cannot have more than two buttons undone on their shirts as part of a controversial new dress code.
Transport chiefs in Stafford are set to implement the strict new rules which will mean cabbies will also be banned from wearing clothing printed with words or pictures.
The new dress code has been branded "way over the top" by frustrated drivers left baffled that they cannot have buttons undone on their shirts – even on hot days.
The plans have been drawn up by Stafford Borough Council in a bid to promote "excellent customer service".
The new policy would also see track-suits, going topless or wearing dirty trainers and flip-flops also off-limits.
Cab driver Av Benning, 41, from Stafford, said: "If these rules came in, it would be quite absurd. It's way over the top.
"Nobody drives topless anyway. On hot days especially, you need to be comfortable in the car."
Another driver, who did not wish to be named, added: "I think the button ruling is just bizarre.
"And what's wrong with having a logo or words printed on a t-shirt unless its offensive.
"These rules are just a waste of council time and resources. I have never heard of a driver going around topless of wearing flip-flops.
"And who on earth is going to check if your trainers are clean enough?"
Taxi driver Majaid Ali, 40, of Stafford, said he supported a "smart casual" dress code but added: "As long as they don't start pushing through rules that we have to wear shirts, ties and trousers."
Andy Swift, 52, from Haughton, Staffs., added: "I agree with the idea. But it's going too far with the buttons on your shirt."
The draft taxi licensing policy and conditions – which also cover vehicle standards, ID badges and disclosure of any convictions – have now gone out to consultation.
Frank Finlay, cabinet member for the environment and health, said: "It's important that the public can have trust in the person who is driving that cab, and that the vehicle they step in is safe."
Its proposals include a ban on flip-flops or mules. Drivers can wear trainers as long as they are "clean and smart"
No T-shirts, jumpers or sweat tops printed with words or pictures, except for the name of the manufacturer, firm or driver.
The "minimum" standard for male drivers includes a shirt or T-shirt, matched with trousers, jeans or 'tailored' shorts.
The standard for female cabbies includes a blouse and a skirt or "tailored shorts or trousers"
The code also states: "Shirts worn as open neck shirts shall have no more buttons open than the collar button and the next button."
Since you're here …
It may worry you that much of our mainstream press is increasingly reporting with a strong right-wing bias. Most of our media is owned by a handful of offshore billionaires with personal agendas.

More worrying is the staggering decline in independent, investigative journalism. It costs a lot to produce, so many publications facing an uncertain future can no longer fund it.

With nobody to hold the rich and powerful to account, or report on the issues that don't fit with the mainstream 'narrative', your help is needed.

You can help support free, independent journalism for as little as 50p. Every penny we collect from donations supports vital investigative journalism.