A married mother had "striptease" sex with three underage boys as young as 13 at the same time, a court heard yesterday (fri).
Amanda Tompkins, 39, invited the youngsters to her 'party house' where she would allow them to drink and take drugs before engaging them in sexual acts.
The families of her victims stormed out of the courtroom at Aylesbury Crown Court as details of her sordid abuse were read out.
Prosecutor Kim Preston told the court: "The offences took place in a four month period in the spring of 2016.
"It's fair to say that some of the boys involved were reticent to fully describe what had happened with the defendant.
"They were no doubt confused and embarrassed about what was happening to them.
"The defendant looked for her own home to be viewed as her party house. She would allow for young visitors to drink and smoke cigarettes."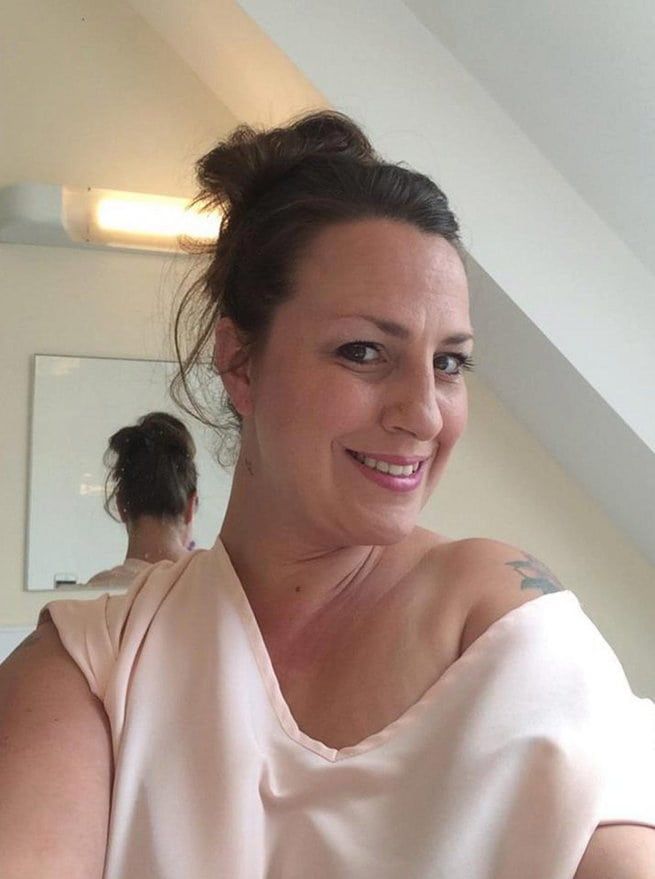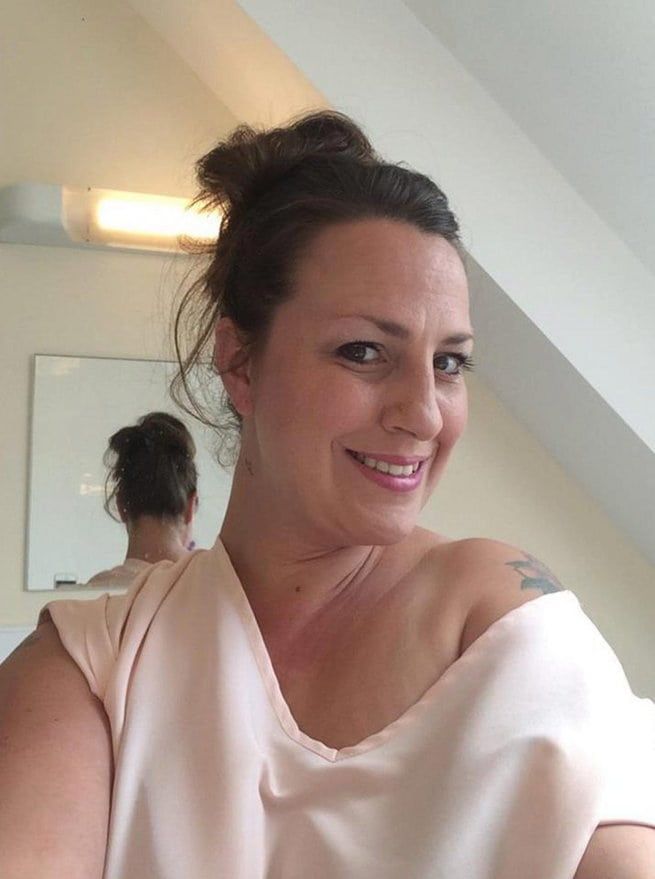 The court heard they smoked cannabis in her garden and "She created a rather free and easy environment for these visitors to spend time".
Tomkins could be seen shaking her head as she appeared on a video link from jail before Judge Francis Sheridan.
She previously admitted sexually abusing six underage boys as young as 13 on four occasions at her home in Milton Keynes, Bucks., last year.
"The defendant became rather suggestive in the boys' presence, overtly sexual in her words and behaviour," the prosecutor said.
"She did a strip tease in her bedroom and pulled her underwear from her bottom.
"Stroking [a boy] around his genitals she tried to undo his trousers but he pushed her away.
"She tried to do the same to [another boy] but he too pushed her away."
The court heard how the second incident happened when more boys visited Tompkins' home weeks later.
Ms Preston said they were in the kitchen when: "She became quickly quite predatory and highly sexualised in the way she was speaking and behaving.
"She went upstairs and returned downstairs completely naked.
"She asked the boys how old they were and they made quite clear that they were 14 or 15.
"Still standing naked she started touching [a boy] and [another] and invited all three boys to come to her bedroom. She was coercive, somewhat persuasive."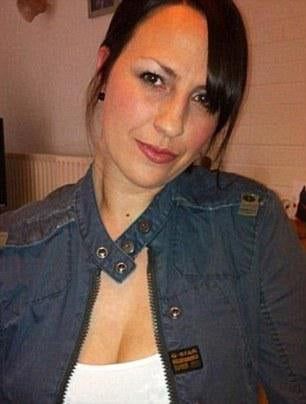 The court heard another underage boy and a girl, who were in a room in the house, watched the group have sordid sex with Tompkins in her bedroom at the same time.
Ms Preston said: "[They] described what was obvious to them, that the defendant was having intercourse with [a boy] on her bed."
Another boy victim who was in the room told police: "He was encouraged by the defendant to stay in the room and she was at that stage having intercourse with [the first boy].
"She grabbed at [him], took his hand to her head and simulated for him to pull her head towards his penis which she then put in her mouth.
"She then beckoned [the third boy] over who had also come into the room. She masturbated him first and then put his penis into her mouth.
"She was engaged in sexual activity with all three of the boys simultaneously."
Disgusted parents left the court room as the prosecutor said of the third incident where boys had visited her home about a month later.
A boy had sex with Tompkins and "he was asked by the defendant to perform anal sex with her but he said he would not," the prosecutor said.
Two victims came back to her home the next day "after further encouragement from the defendant – this encouragement was on social media or texts – she tried touching one.
"[He told police] that though both boys became very uncomfortable the defendant in turn got rather cross because they were not compliant to her suggestions, they say for a short time."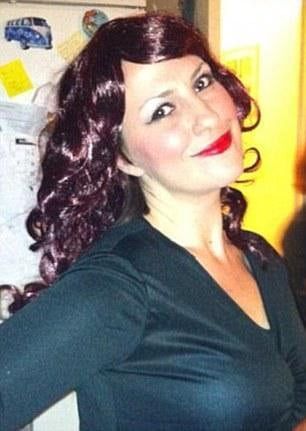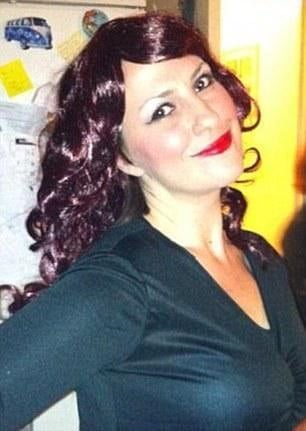 The court heard Tompkins later boasted about having sex with one of her victims before the last of her abuse happened on May 6.
Ms Preston said boys had visited her home to find Tompkins "was obviously under influence of alcohol…and tried to cajole and encourage the boys into having sex with her."
Referring to Tompkins' young children, the prosecutor said: "In almost all of these occasions certainly the young children were always present in the house."
The court heard Tompkins was arrested after teachers at the victims' school overheard them talking about her.
The mother first denied being able to have sex to police because of medical reasons including an implant up her rectum, said Ms Preston.
The prosecutor then revealed Tompkins admitted she did have sex with adult men and accused one of her victims of raping her at her home on March 18.
The court heard that detectives found a huge amount of sordid sex images and messages to her victims when they seized Tompkins' phone.
Ms Preston said: "The download of her phone showed a vast number of images of her in various stages of undress including her engaging in sexual activities with a female being described by the boys as being present at some stages at the house.
"It was particularly unpleasant that [a girl's] Facebook account was used by the defendant to engage in exchanges with [a victim].
"There was a suggestion that she had taken an abortion in order to get rid of the pregnancy as a result of having sex with [him].
"She had no regard for the legal age of consent.
"They are of course, you honour, children nonetheless, and as your honour rightly says the law protects them from women such as this and of themselves."
The court was read victim impact statements from Tompkins' victims.
They told of how they had developed behavioural problems and had been excluded from school, had difficult relationships with women and were accused of being a "snake" for speaking to police by their peers.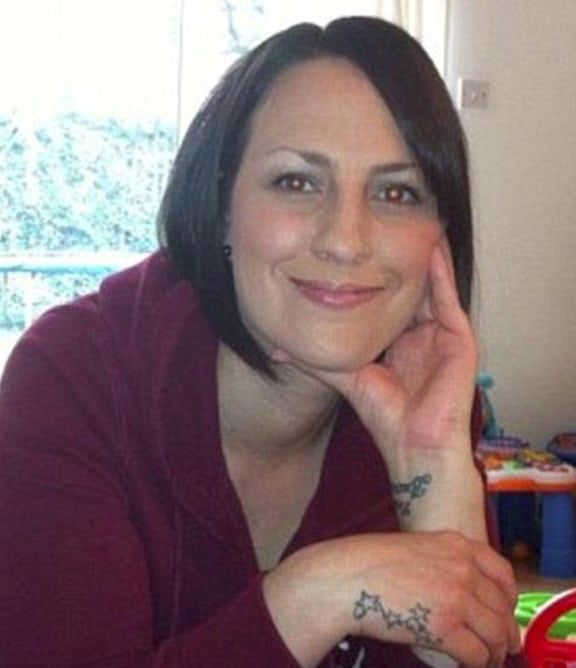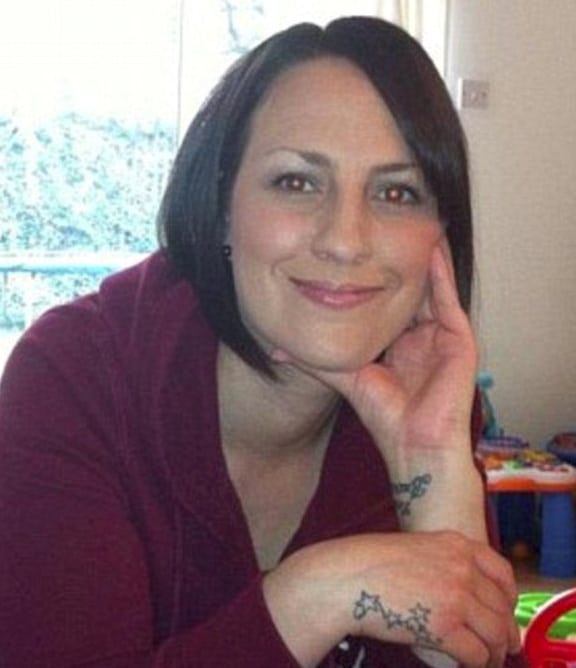 "Going to school has been very difficult and in the first few weeks after it happened I used to not go to school. I also used to kick off and get into trouble…," one said.
Telling of how he was expelled, the victim added: "My school work begun to suffer and I'm having to get back on track.
"I've had girlfriends since but have found it hard talking to them about it all."
Another said: "I've left school on at least 10 occasions because of this – if someone tries to talk to me about it I just can't cope.
"Because of my trouble at school I've been put on half time table.
"I struggle to maintain my friendships with one of my best friends, this is because he lives near Amanda."
Judge Sheridan described a particular underage victim and said Tompkins had "taken advantage of someone who was already vulnerable".
It was understood from his mother, who can also not be identified, that he had learning difficulties.
Another victim said he became a drug addict and ran away from home because of Tompkins.
"Everyone at school know about what happened and keeps talking about it and taking the mickey or calling me a snake," he said.
Speaking of his reluctance to give a statement to police, he said: "At first I thought it was a joke. I was worried that I had done something wrong. When initially I didn't tell the police the full truth about what happened because I was embarrassed, I was seriously afraid that I would get into trouble with the police.
"I began smoking a lot more cannabis…I started selling all my belongings.
"When I sold everything I resorted to stealing from my family from our Christmas savings. I ran away… I've suffered from outburst of anger where I've smashed things up and hurt myself in the process."
The court also heard Tompkins was a "rather aggressive and abusive" mother who assaulted her children before having sex with an adult boyfriend in her living room.
Defending Tompkins , Peter De Feu said she had become "lonely" and suffered from "low self-esteem" after described her "explosion" of crimes as the "perfect storm" after her marriage with the father of her children broke down.
He added: "The defendant was a stay-at-home mother and as far as I'm aware until the awful circumstances of matters with your honour deals with today there was no suggestions of difficulties at home."