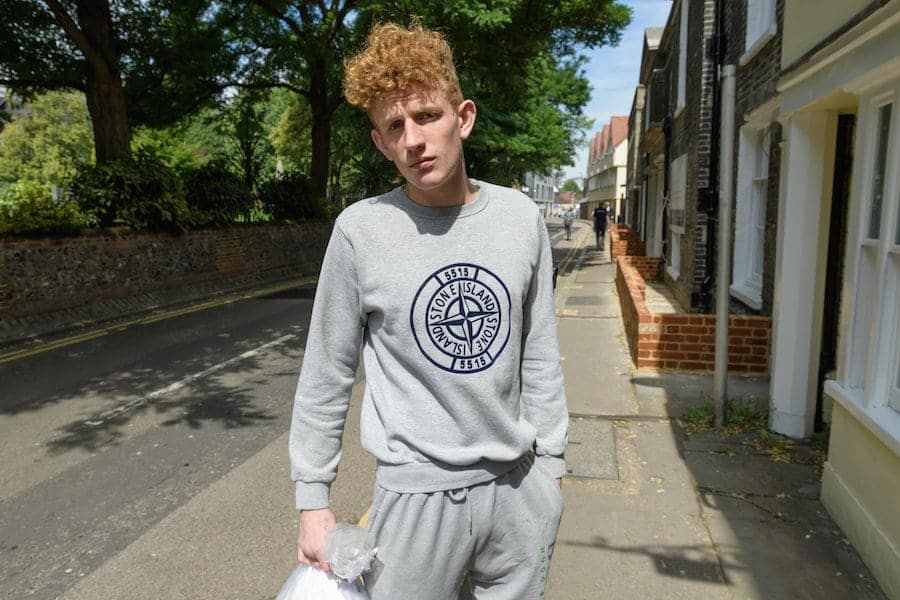 Man who was jailed for 21 days for not buying a £2.70 train ticket is freed by a judge
A man was jailed for 21 days for not buying a £2.70 train ticket, it emerged today.
Bradley Howsego, 22, was sent down after admitting that he had admitted to a train conductor that he had 'bunked' the fare.
However, Howsego was freed by a Crown Court judge who slammed the sentence handed out as 'entirely inappropriate.'
Judge Jonathan Seely said fare evasion was not a crime across Europe. Seely dismissed claims by train operator Greater Anglia that Howsego had six previous convictions, for fare evasion.
The Judge accepted Bradley, from Colchester, Essex, had only been caught at twice for fare evasion before he got caught for failing to pay his £2.70 fare to a ticket inspector last June.
Judge Seely, who was acting as a magistrates chairman to hear the appeal, said: "It must have been a very short journey.
"I observe in passing that in many European countries fare evasion is not a criminalised matter at all.
"We are unanimously of the view that the custodial sentence is entirely inappropriate."
Ms Steggles, who was duty defence solicitor for Howsego, said: "In court I was wrongly told by the clerk and the magistrates that Mr Howsego had six different convictions for railway evasion."
Steggles told the court her client was only caught without a railway ticket "once or twice" and was fined on the spot without being prosecuted.
The judge reduced Bradley's sentence to a nominal one-day in jail for not paying his ticket for the short journey from Hythe to Colchester stations "proceeding on the basis" he had only one previous fare evasion.
He also reduced a 13-week jail sentence over driving offences imposed at the same hearing at Chelmsford Magistrates' Court on July 18.
Speaking outside of court, Ms Steggles said: "I just don't believe that we should be sending people away for railway fares. It should be decriminalised."
Since you're here …
It may worry you that much of our mainstream press is increasingly reporting with a strong right-wing bias. Most of our media is owned by a handful of offshore billionaires with personal agendas.

More worrying is the staggering decline in independent, investigative journalism. It costs a lot to produce, so many publications facing an uncertain future can no longer fund it.

With nobody to hold the rich and powerful to account, or report on the issues that don't fit with the mainstream 'narrative', your help is needed.

You can help support free, independent journalism for as little as 50p. Every penny we collect from donations supports vital investigative journalism.