Jack Peat: Editor
T: @jacknpeat
Bio: Jack is a business and economics journalist and the founder of The London Economic (TLE). He has contributed articles to The Independent, The Big Issue, VICE and Huffington Post. He read History at the University of Wales, Bangor and has a Masters in Journalism from the University of Newcastle-upon-Tyne.
Joe Mellor: Deputy Editor 
Bio: Joe is a freelance journalist who writes news and features for national newspapers and a variety of magazine titles. He studied Economics and Politics at the University of Manchester and also has a Masters in Journalism from the University of Newcastle-upon-Tyne.
Andra Maciuca: Reporter 
Email: [email protected]
Twitter: @andrammaciuca
Facebook: https://www.facebook.com/andramariamaciuca/
Bio: Andra is a multilingual, award-winning NQJ senior journalist and the UK's first Romanian representing co-nationals in Britain and reporting on EU citizens for national news.
She is interested in UK, EU and Eastern European affairs, EU citizens in the UK, British citizens in the EU, environmental reporting, ethical consumerism and corporate social responsibility.
She has contributed articles to VICE, Ethical Consumer and The New European and likes writing poetry, singing, songwriting and playing instruments.
She studied Journalism at the University of Sheffield and has a Masters in International Business and Management from the University of Manchester.
Henry Goodwin: Reporter 
T: @hengoodwin
Bio: Henry is a reporter with a keen interest in politics and current affairs. He read History at the University of Cambridge and has a Masters in Newspaper Journalism from City, University of London.
Bea Patel: Property Editor 
Bio: Bea is an editor, writer and journalist. She writes for a variety of publications and websites, including Estate Agent Networking, The Royal British Legion and The Asian World Media Group. Bea is also Director of a property tech business – Shop for an Agent – an estate agent comparison site that lets homeowners and landlords compare estate agents online. When she's not running her business or travelling, she's glued to her laptop writing. Bea has a BSc (HONS) degree in Multimedia Studies from the University of East London.
Jon Hatchman: Food Editor
T: @TLE_Food
Bio: Since leaving school, Jonathan has run and contributed towards a number of new music blogs and has written online features for publications such as The Guardian, GQ and Q Magazine. His real passion, however, is food – as displayed through his work at The London Economic.
Grant Bailey: Music Editor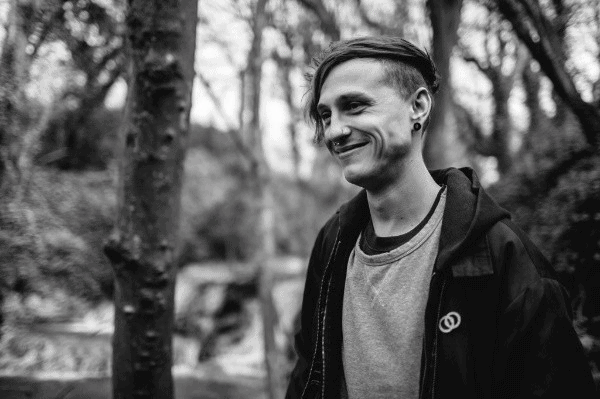 T: @TLE_Music
Bio: Grant is a copywriter and freelance journalist specialising in music reviews and events. Since graduating with a degree in English Literature and Creative Writing he has worked with a number of prominent music publications as a contributor and subeditor. Send horrid riffs.
David de Winter: Sports Editor 
T: @TLE_Sports
Bio: David is a sports blogger, writer, editor and podcaster.  His work has appeared in a variety of publications, including on the Daily Mirror website, on all manner of sporting issues.  As well as being a journalist, David is also a professional opera singer.  He has performed all over the globe in some of the world's most prestigious venues.  David studied music at Durham University and voice at The Royal Academy of Music.
Adam Turner: Travel Editor
T: @TLE_Travel
James McAllister: Film Editor