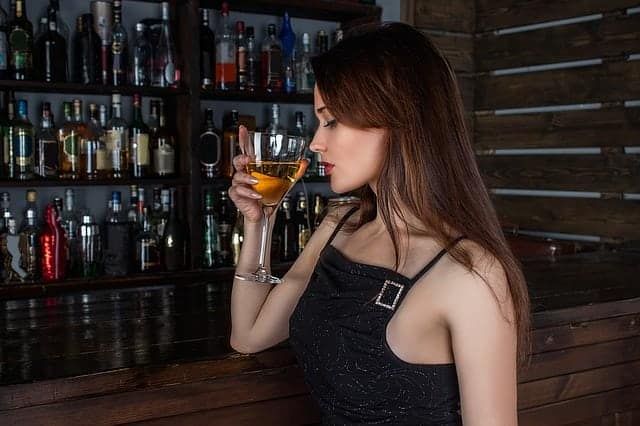 Ten great ideas for a Stag Party in London
Planning your best friend's stag do is a task of great responsibility – and subsequently great pressure! You want plan something that'll be memorable, entertaining and engaging without resorting to anything too easy or predictable. Fortunately, if you find yourself in London, there is a big list of amazingly fun activities that can be arranged for a one-of-a-kind stag party and all-round unforgettable experience.
Sex, Drugs & Rock n Roll Tour
The night of your mate's stag do is the perfect time to remember how the Beastie Boys fought, and possibly died, for your right to party. Pay homage to the iconic 80s band with an extensive Sex, Drugs & Rock n Roll tour of London. It's no secret that London has been home to some of the most cutting-edge music and fashion scenes over the past decades, from the mullet-wearing and moped-driving mods of the 60s to the sequin-sporting and androgynous glam rockers of the 70s. Whether you're a fan of The Rolling Stones or Sex Pistols, Queen or Oasis, you'll discover some fascinating sights and trivia related to the history of your favourite band. This voyage through some of the most musically significant sites in the city will leave you feeling nostalgic, inspired and ready for the karaoke bar.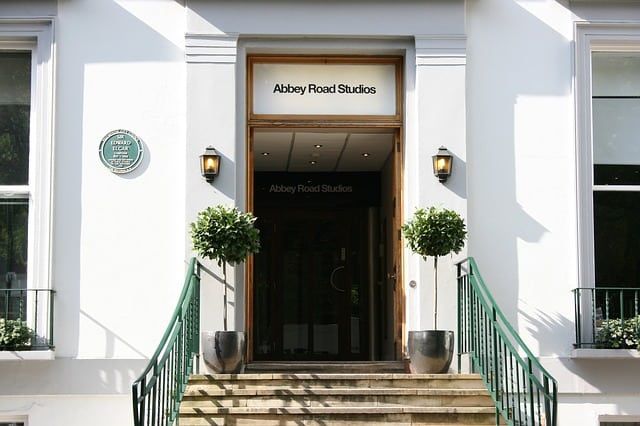 All Star Bowling Lanes & Karaoke
…which brings us to this quirky spot! Combine karaoke with what can only be described as 'luxury bowling' and you have All Star Lanes. Why so luxurious? Well, the expertly made cocktails, array of craft beer and retro-rustic decor all have something to do with it. All Star Bowling have locations all around London, each one with a vintage vibe and state-of-the-art facilities. These bowling halls are perfect for stag do groups as each venue boasts private rooms of varying sizes, all of which cater for groups between 10 and 80 people. Each room is fully equipped with karaoke equipment, gaming consoles, comfy seating, stylish decor and a private bar accompanied by its own skillful mixologist. In other words – a guaranteed fun night out.
London-Wide Pub Treasure Hunt
It goes without saying that any treasure hunt worth your time will be centred around pubs. The Stag Company are one of several London-based treasure hunt organisers to have technologized the traditional map scroll into a handy app that you can take with you on your quest. Scoreboards, clues and live maps are all accessible through this mobile application designed specifically for the beer-fuelled and highly entertaining race on which you embark. You'll discover new parts of London and a number of fantastic pubs while scratching your head at some of the more challenging riddles and puzzles, each of which needs to be solved if one is to unlock the next clue in the adventure. Bonus points if you dress like Indiana Jones!
Stratford Aspers Casino
You're out with your best mates, the night is young, and you're having the time of your life. Chances are you're already feeling pretty lucky. Why not extend that luck to the buzzing slot machines and roulette tables at one of London's best casinos – the Stanford Aspers? This gambling spot is especially well suited for stag do groups, as it impressively boasts more games than any other casino in the UK. However, the casino's enormously wide selection of games is just one of many perks. Stratford Aspers Casino will have you feeling like VIP with its plush, avant-garde decor, attentive drinks-serving staff, live entertainment, five star restaurant and – of course – its stylish Sky Bar. Alternatively, should you and your mates prefer a low-key poker night, then this list of local casinos includes some of the less exuberant and more down-to-earth gambling venues in London.
Gaucho Tower Bridge Steak Restaurant
How often do you and your mates treat yourself to a good steak? Like, a really good steak? If the answer is not often enough, then rejoice in the fact that a stag party is the perfect excuse to head on down to possibly the best steakhouse in all of London – Gaucho. As if the mouth-watering and impressively presented steak dishes weren't reason enough to satiate your appetite at this particular spot, the restaurant also boasts an unbeatable view of the iconic Tower Bridge and City Hall thanks to its location along the Thames. Gaucho combines the old-fashioned and no-frill atmosphere of more traditional steakhouses with the contemporary vibe of a stylishly modern restaurant. Comfort meets sophistication in setting, while five-star dining meets blissful simplicity in food.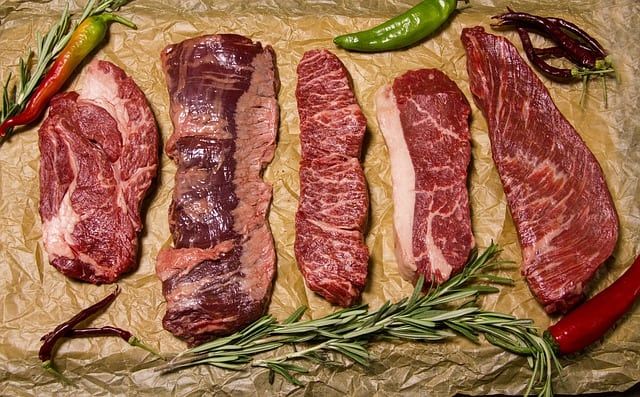 Modern Fables Escape Room
If you're looking from something a little more interesting than the average escape room, Modern Fables raises the bar with its one-of-a-kind thoroughly immersive and challenging experience. You are taken to a pub recreation and informed, by a rather creepy barman, that the owner has disappeared under mysterious circumstances. Surrounded by the faint, cackling jazz of a nearby gramophone, unsettling film projections and flickering candlelight – you and your must mates must locate a door within the bar that will lead you to the next step of uncovering the unnerving mystery behind the barman's disappearance. If your stag party wants an event that mixes elements of horror, detective work, storytelling and teamwork – then look no further.
Stag-limpic Games
"Hold my drink." We all know the type of inadvisable shenanigans that tend to follow that ill-fated saying. The 'Stag-limpic Games' is centred around the idea that such nonsense can be orchestrated. The best way to way to describe this activity is 'like the Olympics, but everyone's drunk'. Taking place out on an open field in London, you and your mates will be divided into teams and then have to compete in a number of physical challenges – each one more ridiculous than the last. You might think you'd do pretty well at an Egg & Spoon race, archery competition or inflatable sword fight – but keep in mind you'll be chugging drinks in between each round. For guaranteed hysterical laughter, bring your party to the stag-limpic games.
Helicopter Thames Tour
Ever wanted to feel like James Bond, soaring above London in a chopper? What a silly question – of you do – and with Adventure Tours International, your wish can come true. Treat your stag do to the incredible experience of seeing the city in detail from above, with a personalised tour guide pointing out the famous landmarks as you fly along the River Thames. Wear fancy tuxedos and bring a bottle of champagne for that extra 'international spy' factor. Oh, and don't forget to bring a powerful speaker from which to blast the 007 theme.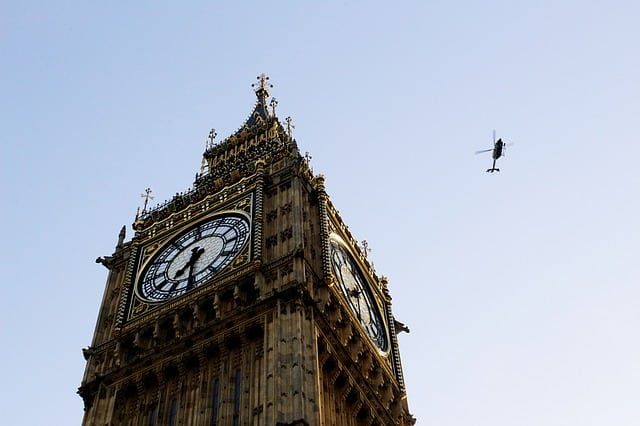 Medieval Banquet
What does your stag do group have in common with Medieval noblemen? Possibly a lot, but definitely at least the shared love for large banquet feasts and beer. So step back in time a few centuries, away from the modern streets of busy London, into the merry dining halls of Medieval castles. This jovial affair takes place in an underground dungeon, where mouth-watering meats, sauces and vegetable dishes, along with an endless supply of beer, will be served in the traditionally Medieval fashion by your loyal servant. Throughout the feast, you can expect some action-packed Medieval entertainment, such as sword-dueling knights, juggling jesters and talented musicians.
In case you didn't know, disco was actually invented in the Middle Ages, which is why you can attend one after the dinner. Not many people can brag about having danced at a Medieval disco and – seeing as costumes can be hired from the venue for as little as £10 – there's nothing stopping this event making for the most entertainingly immersive and jovial stag party of them all! Best of all, you won't come away from it sick with the Black Plague. Always a plus.
Cocktail Tasting and Mixology Class
If drinking is what you and your mates would do on any other weekend, then tone things up a notch by making the stag party drinking experience a ton more creative, educational and fun. Mixology Events London offers interactive cocktail workshops for groups of any size in a custom-built cocktail making workstation. Every tool and drinks ingredient imaginable is supplied, so no need to limit your imagination when stirring up exciting concoctions! Learn the art of mixology while sipping on your delectable creations along the way – this is the perfect means through which to learn some excellent skills while getting drunk on some seriously fancy beverages.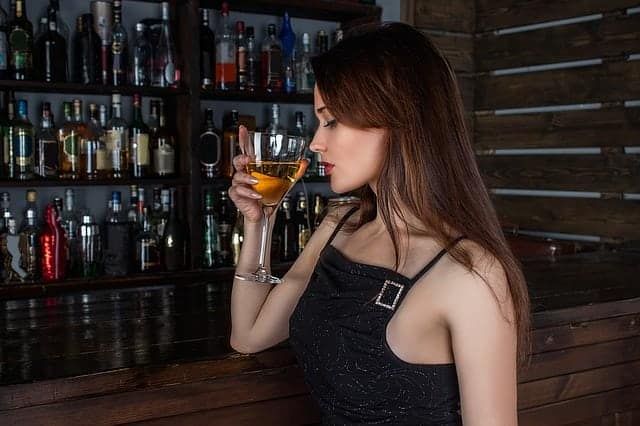 These are just ten out of hundreds of great bachelor party ideas in London. You may not be in the crazy streets of Vegas or on the warm beaches of Ibiza, but you can still have endless fun in the British capital. Choose any one of the above activities, and rest assured everyone involved will remember this stag party as the best they've ever had the honour of attending!