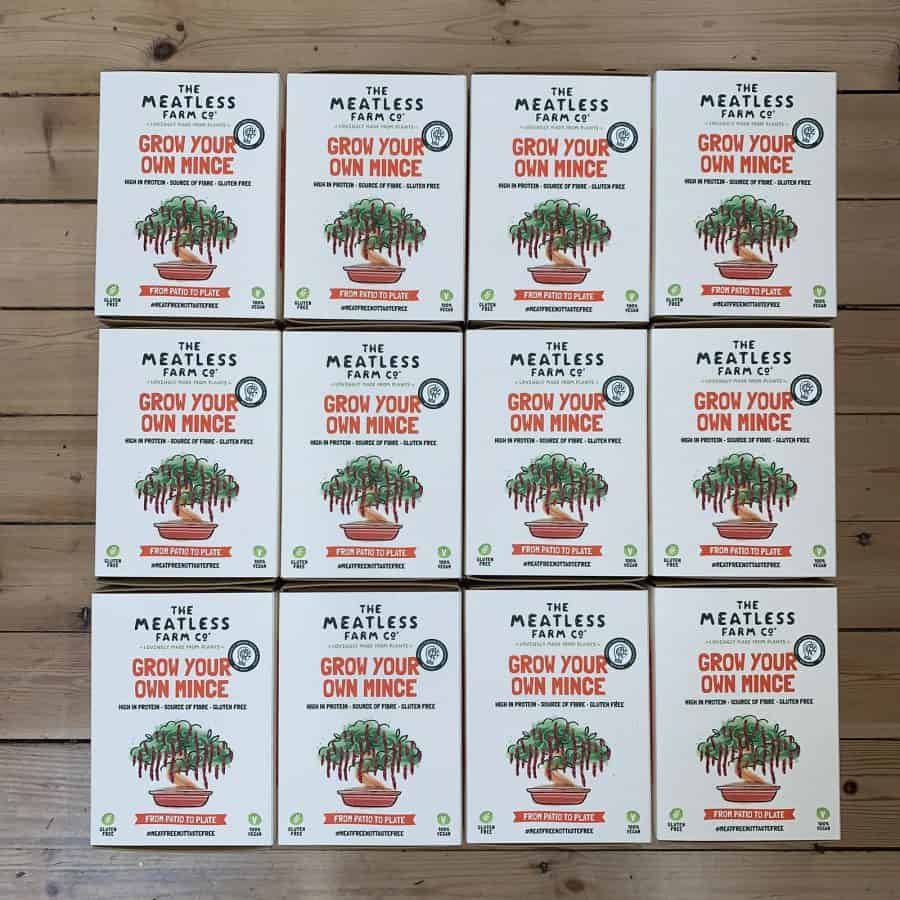 Vegans can now grow their own meat free mince
Green-fingered vegans and vegetarians can now grow their own meat-free mince thanks to a ground-breaking innovation by a British plant-based food company.
Working with horticulturalists and food scientists, The Meatless Farm Co has developed a first-of-its-kind plant that, once established, produces edible, mince-textured seed 'threads' that are high in protein and fibre, 100% vegan and gluten free and can be cooked as a meat alternative in a variety of popular dishes such as spaghetti bolognaise or Shepherd's Pie. If properly looked after, the plant will produce new seed 'threads' – which look and taste just like mince – every 4-6 weeks, which can then be stored in the fridge ready to be used in everyday cooking.
Dr Ralf Piolo is one of the scientists involved in the plant's development. He explains why it is such a ground-breaking innovation for people and planet:  "With an increasing number of people turning to a flexitarian diet, as more awareness and education on the impact of eating meat both on health, the environment and animal welfare gains momentum, this latest innovation is seen as a shift-changer in the way we eat and grow our own food.  As scientists we will be examining its impact carefully and we are already looking at developing different types of plants which are capable of producing alternative meat-free proteins, such as meatless sausages for example. The possibilities could be endless."
Plant-based food company The Meatless Farm Co has worked with scientists and horticulturalists to spearhead the innovation. Its CEO is Rob Woodall. He comments:  "We wanted to find a way to make plant-based eating as easy as possible for those looking to start making the switch away from meat, whether for health, environment or lifestyle reasons."
"We already sell a range of tasty, easy to use plant-based mince and burgers which can be incorporated into family meal occasions instead of meat-based alternatives.  We've now taken that one step further by developing a plant that enables you to grow your own meat-free mince at home in your garden, which, once harvested, allows you to create delicious, guilt-free dishes in your kitchen. It's the ultimate patio-to-plate meat-free solution for those looking to make the switch."