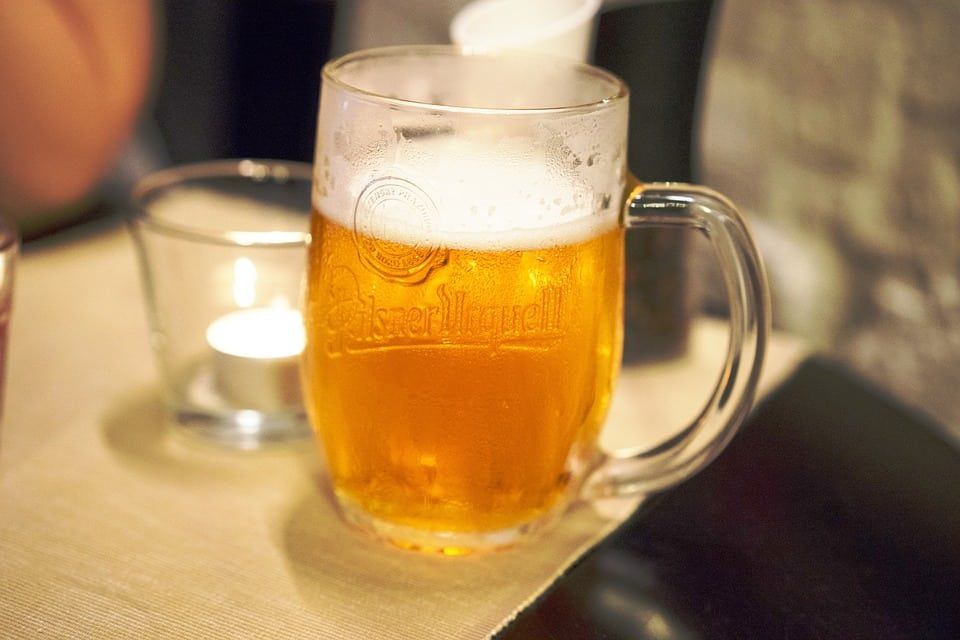 The International Beer Index 2017: Here are world's cheapest and most expensive places to drink a beer
"How much for a beer?" Is naturally the first question asked when someone recommends a place to visit on holiday. The beer index, as it is often known, is a trustworthy formula that's been used in Britain for centuries gone by. My old man passed on this immeasurable piece of wisdom to me, as his father did to him. One day, maybe, hopefully, I'll pass it on to my son or daughter. Until then, thanks to data from foreign exchange provider, Travelex, I will fill you in on the cheapest and most expensive places to sup a cold one. You're welcome.
Ten Cheapest Places to Buy a Beer (based on per 0.5 litre draft)
1) Bulgaria/BGN Lev 2.00  (£0.97)
2) Czech Republic/Koruna 30.00 (£1.07)
3) Hungary/Forint 350.00  (£1.09)
4) Mexico/MXN Peso 25.00 (£1.15)
5) Portugal/Euro1.50 (£1.35)
6) Thailand/Baht 60.00 (£1.45)
7) South Africa/Rand 25.00 (£1.55)
8) Poland/Zloty 7.00 (£1.56)
9) Jamaica/JM$ 250.00 (£1.61)
10) Barbados/Bda$ 4.00 (£1.65)
Ten Most Expensive Places to buy a beer (based on per 0.5 litre draft)
1) United Arab Emirates/AED 40.00 (£8.81)
2) Norway/Krone 80.00 (£7.61)
3) Switzerland/CHF 7.00 (£5.81)
4) Sweden/S Krona 60.00 (£5.62)
5) Denmark/Krone 45.00 (£5.50)
6) Finland/Euro 5.80 (£5.23)
7) Republic of Ireland/Euro 5.00 (£4.50)
8) France/Euro 5.00 (£4.50)
9) Australia/AU$ 7.00 (£4.24)
10) Canada/CA$ 6.00 (£3.60)
*Data was collected by Travelex who analysed the cost of living in 32 of Britain's most popular travel destinations*
Since you're here …
It may worry you that much of our mainstream press is increasingly reporting with a strong right-wing bias. Most of our media is owned by a handful of offshore billionaires with personal agendas.

More worrying is the staggering decline in independent, investigative journalism. It costs a lot to produce, so many publications facing an uncertain future can no longer fund it.

With nobody to hold the rich and powerful to account, or report on the issues that don't fit with the mainstream 'narrative', your help is needed.

You can help support free, independent journalism for as little as 50p. Every penny we collect from donations supports vital investigative journalism.